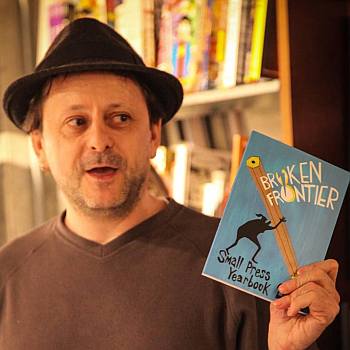 It's the end of the year again and that means it's time for our respected colleagues at the Forbidden Planet International blog to ask the assembled masses of the comics world to look back on the previous twelve months and select their favourite comics, films and books of the year.
For 2016 the likes of Metaphrog, Julian Hanshaw and James Lovegrove  have already featured in these seasonal retrospectives. In my role as Broken Frontier's Editor-in-Chief and 'Small Pressganged' columnist I was delighted to be asked to take part in this much loved staple of UK comics commentary once again this year.
So if you're interested in my thoughts on the top three graphic novels of the year, BF's banner year of publications and events, and three particular small pressers I selected to watch out for in 2016 then do visit the Forbidden Planet International blog here.