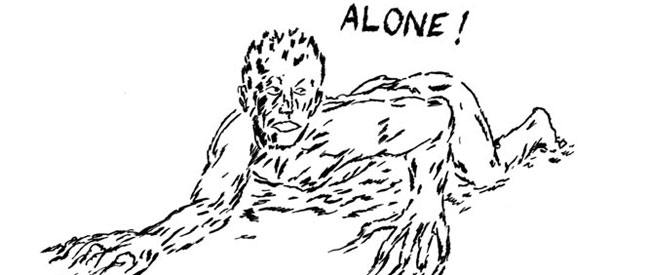 A SAFARI FESTIVAL TIE-IN!
With less than 24 hours to go until the second staging of the Safari Festival, it's time to go back to where we started with our previews – the show's organisers, Breakdown Press.
With a new book and two other recent publications from a couple of the biggest names in alternative comics, their table is sure to be one of the most sought-out by the comics-hungry horde descending on the streets of Shoreditch tomorrow.
Another Blue Planet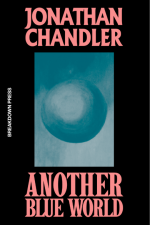 Breakdown's big new release at Safari is Another Blue World, by Jonathan Chandler – described (perhaps not totally seriously) by Leon Sadler, his colleague in the Famicon Express collective, as "The most isolated cartoonist in the UK".
Another Blue World brings together two of Chandler's works originally published by Famicon Express: 2BY2 (2009) and Primitive Man (2012). This in itself is a cause for celebration, as the artist has tended to put out his work in a small, single print run: when it's gone, it's gone.
The book is a collection of strange little encounters in a largely undefined space, between characters identified on the back cover with names like 'Man', 'Replica Man', 'Advanced Man', 'Woman' and – my particular favourite – 'Agent of Para Man'.
Flowing across the page with no panel borders and little in the way of backgrounds, and with no fanfare for the beginning or end of each episode, the confrontations often seem part of an eternal Darwinian struggle. There's little sense of society or community: just individuals in conflict in a bleak, blasted environment.
'Dreamlike' is one of those terms that – like 'trippy' – can become lazy reviewers' shorthand at times. However, it's very appropriate when trying to cover Chandler's work. In fact, it's something comics can do almost uniquely well, given their infinite stylistic possibilities and the direct power of graphics to bypass the conscious, analytical mind.
Chandler's art style is spontaneous and immediate, giving awkward physicality to the conflicts depicted. This book doesn't offer much in the way of beginning, middle and end, but it does offer something of a universal statement on the human condition – one that certainly rings a bell, but not one that offers much hope.
(Jonathan Chandler has launched a companion blog to record "some of the splinter worlds and character variations published in other places from over the years".)
On Topics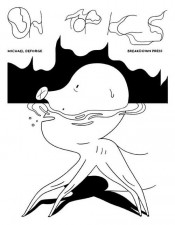 Breakdown staged a considerable coup earlier this year by landing On Topics, a collection of two short comics that Michael DeForge – possibly the brightest star in the alt-comics firmament at the moment – had originally produced for his Patreon supporters. As beautifully produced as all of Breakdown's books (by South London's Victory Press), it made its debut at ELCAF in June.
The two stories are both textbook DeForge, mixing imagery that veers towards the grotesque with a calm, measured narrative tone. 'About Kissing' is an account of evolution that reads like something David Attenborough might burble at you if he'd taken too much DMT and sat next to you on the night bus, while 'Regarding Quicksand' is a grim look at what could be happening beneath the surface to someone trapped in that gooey morass.
Showtime, Part 1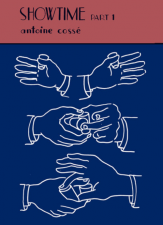 Another prolific cartoonist at the top of his game, France's Antoine Cossé maintains his relationship with Breakdown Press with this nifty little pamphlet – the first part of a story about a jaded, ageing stage magician.
Risographed in nocturnal blues that show off the artist's lovely brushwork, it uses an intriguing elliptical editing style to show some of the illusionist's past achievements, a sense of his formative childhood years and his complex love life, before what the screenwriting gurus call "an inciting incident" wraps up the issue with the anticipation of what might be coming next.
Plus – Shaky Kane!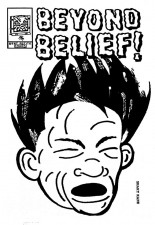 As a bonus, British comics legend Shaky Kane (Deadline, Bulletproof Coffin) will be at the Breakdown table, selling facsimile copies of his 1980s fanzine Beyond Belief along with various prints and his self-published Monster Truck paperback.