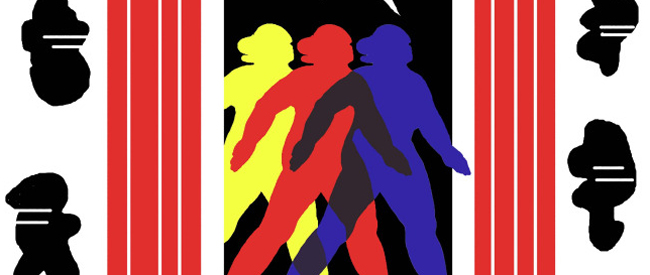 In Hax, from Breakdown Press, artist Lale Westvind uses an powerful visual style to evoke a woman's journey through a broken landscape.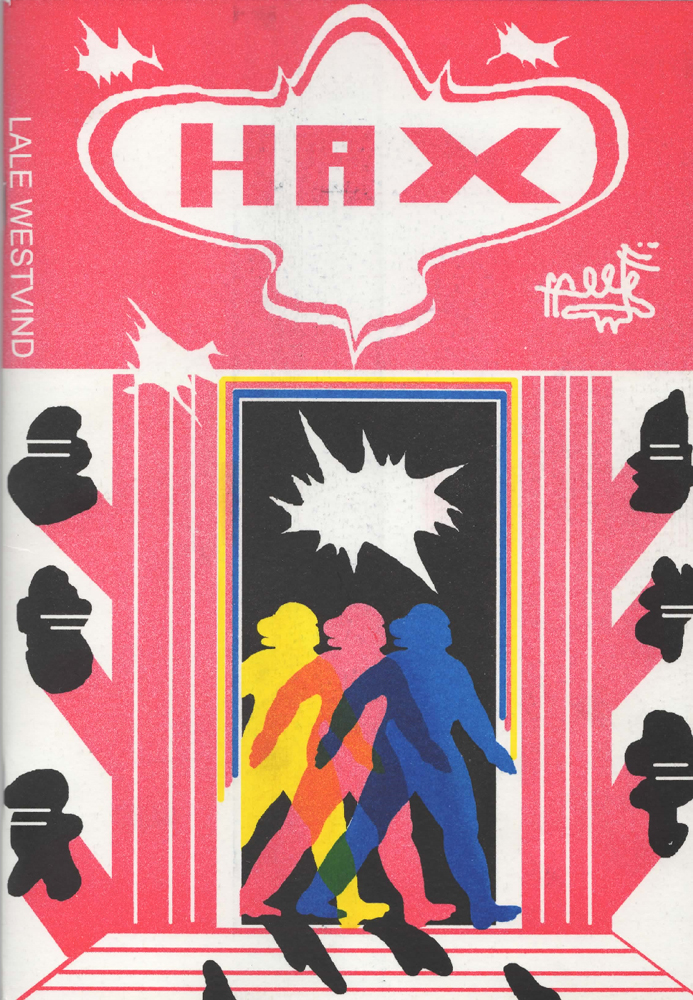 Hax, by New York-based artist Lale Westvind, hums with the same kind of energy as some of Breakdown Press's previous titles: it's oblique, unsettling work on the edge of narrative. There's a thread of sorts, but it's constantly disrupted by the explosive, kinetic, psychedelic style Westvind brings to the page.
The tone is set by the opening pages: single images of a woman's head, her face rent with anger or distress, depicted in bold, clashing primary colours.
The 'story' itself is certainly open to interpretation. Against a blighted war-torn landscape, the woman picks up two companions and fights her way to a city, where they end up in a deserted museum or gallery.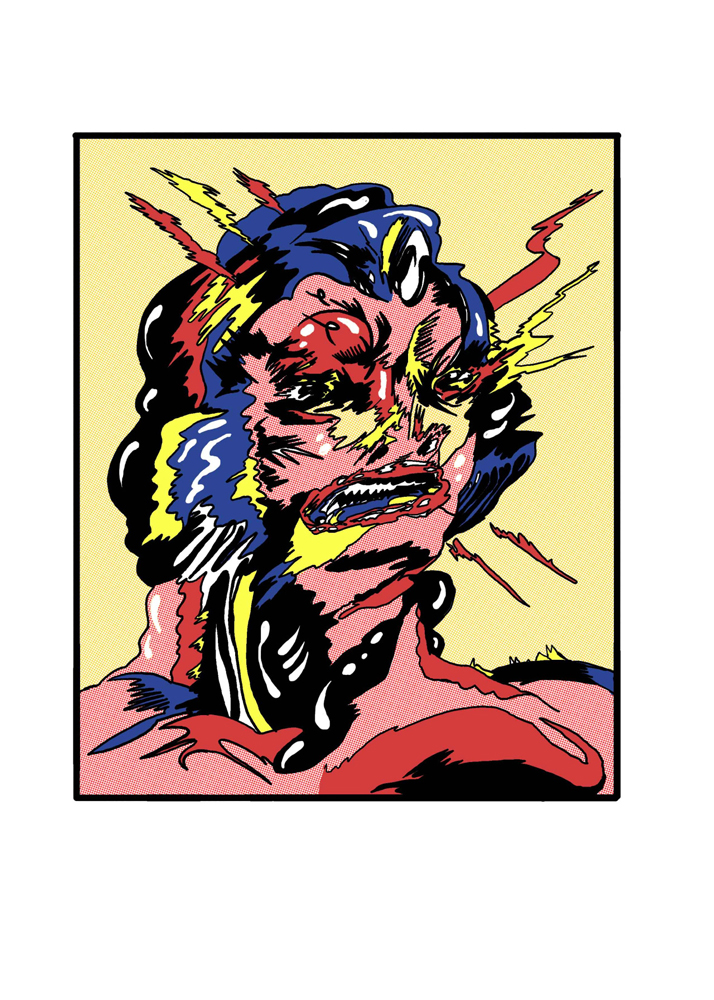 However, trying to hard to parse the beats of what might be 'happening' in the story probably isn't the most profitable way to approach Hax. In fact, it's more likely to lead to further confusion and disappointment, as you wonder if you could decipher the book's secrets if only you tried a little harder.
Instead, you need to immerse yourself in the other-worldly experience it offers. Books like this prompt the reader to get to the heart of what comics do and how they do it: what does it mean for the reader to have their viewpoint put through the psychedelic wringer like that? And why is the artist making that choice?
The style reflects a world seen through a migraine or the patterns enforced on consciousness by LSD. The slightly out-of-register riso printing (not accurately represented in these page shots) accentuates the effect of disorientation.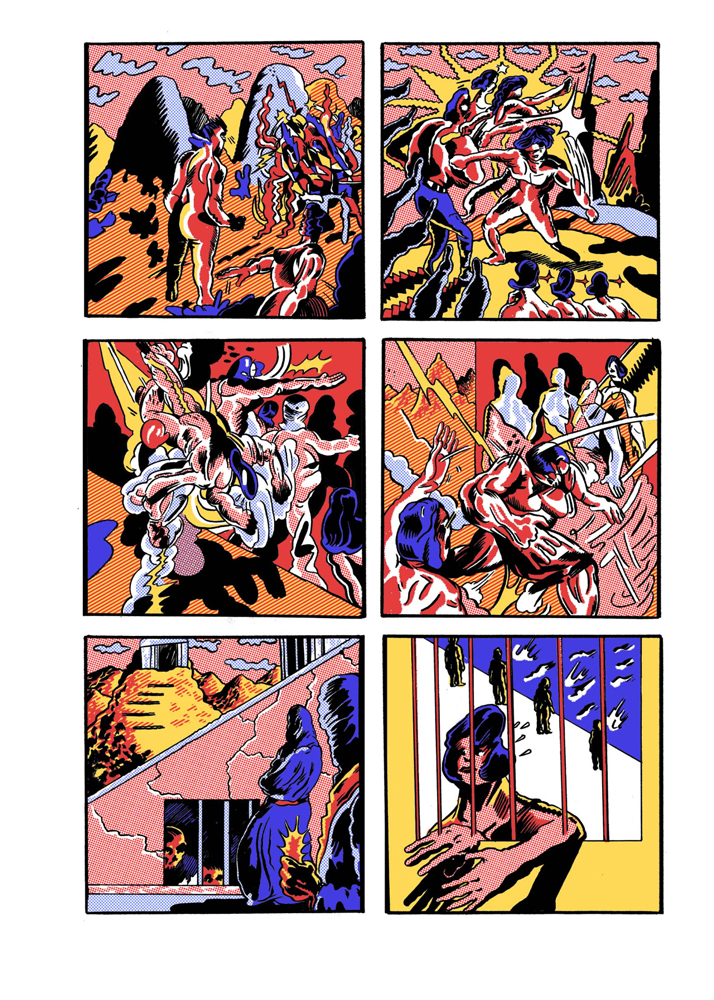 Reading Hax put me back in mind of Victorian critic Walter Pater's much-quoted idea that "All art aspires to the condition of music", with substance and form inseparable. On a number of occasions Hax doesn't seem to be about any kind of figurative representation, never mind the cinematic narrative progression you get from most comics, but rather a bold graphic depiction of a traumatised psychic state.
In my mind, Hax evokes the chaotic Golgotha of Syria and Iraq, the skies black with drones and the land littered with the debris of war, human and otherwise. There's so much in the contemporary world that defies comprehension that perhaps this kind of fractured delineation is the only appropriate response, harking back to Picasso's Guernica and the eruption of Francis Bacon's visceral, screaming work in the wake of Auschwitz and Hiroshima.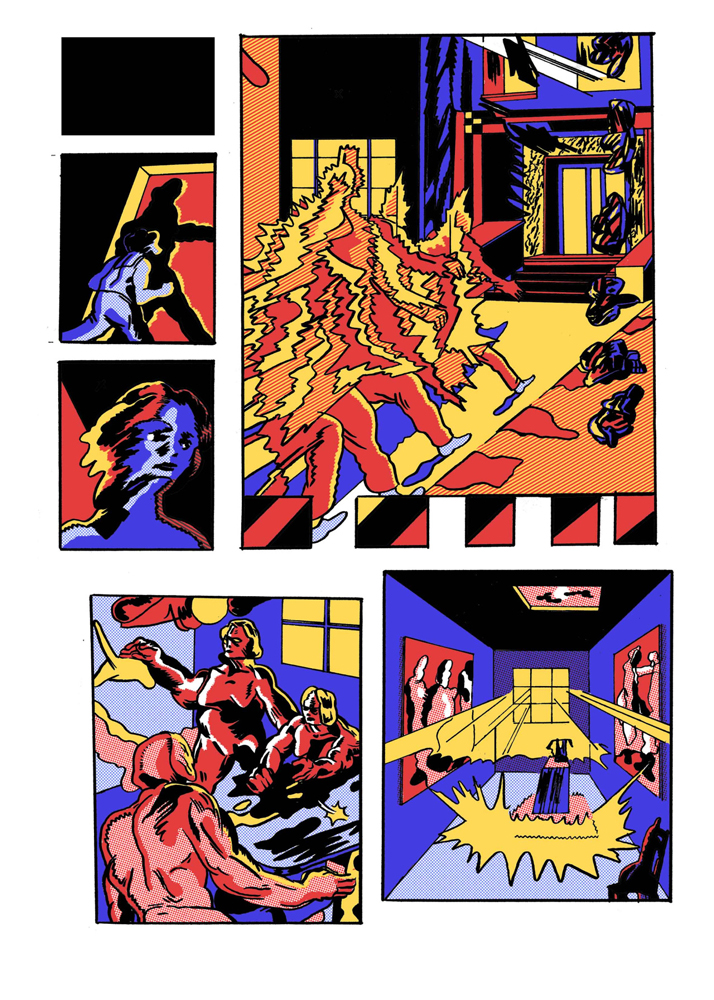 Hax is certainly a comic you'll read more than once. It's the sort of work that can kick open a door in your mind that won't quite shut properly again (as reflected in the images on the inside of the front and back covers).
When I read Josh Simmons' Black River (Fantagraphics) a few weeks ago, the most chilling feeling I got was the awareness that similar atrocities – and worse – are going on daily. In a less naturalistic idiom, Lale Westvind emphatically mainlines us into a broken world that's probably not far beyond our field of vision.
Lale Westwind (W/A) • Breakdown Press, £8