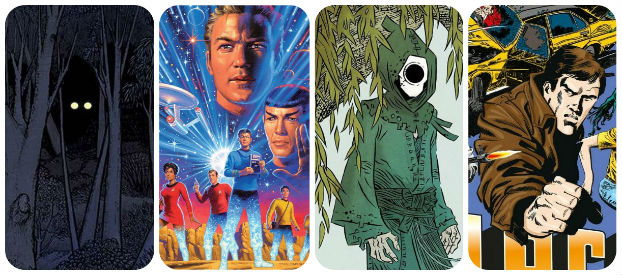 It's nearly Wednesday, and you know what that means: a fresh load of comics and graphic novels! With so many publications hitting your local comics store, comics event or digital storefront, the BF team are here to lead you through the woods with our weekly staff picks. Satisfaction guaranteed!
Comic of the Week
Little Girls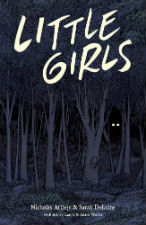 Written by Nicholas Aflleje and illustrated by Sarah DeLaine, our 'Comic of the Week' choice this week combines childhood friendships, coming-of-age style narrative, and a brain-eating monster! Little Girls is set in Ethiopia and follows two new pals Sam and Lielet as they deal with both the challenges of everyday school life and those of a more supernatural variety.
DeLaine's art is a particular draw here; its expressive honesty making the more chilling scenes all the more disturbing, and visual characterisation is excellent throughout. We've seen a preview copy in advance so you can look for a full review here at Broken Frontier in the not too distant future…
Nicholas Aflleje (W), Sarah DeLaine (A), Ashley Lanni (C), Adam Wollet (L) • Image Comics, $17.99
– Andy Oliver
M.A.C.H. 1 Book 2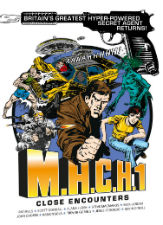 When 2000 AD debuted in the late '70s its original star was the Six Million Dollar Man-inspired secret agent John Probe who had undergone an experimental procedure giving him special abilities and a cybernetic brain. With hindsight the M.A.C.H. 1 strip looks strangely out of place four decades later, embodying little of the darker humour or overtly bizarre premises of its contemporaries.
It's still an appealing curiosity however, not least for its brutal finale and for the poignant spin-off M.A.C.H. Zero which is also reprinted in this collection. A near football team's worth of creators line up for this last selection of John Probe tales including Pat Mills. Kevin O'Neill, Mike Dorey, Scott Goodall, Jesus Redondo, Alan Hebden and more. Rebellion continue to do a great job preserving British comics history and this example of the very earliest 2000 AD had to offer is a must-grab for anyone interested in that era of comics history.
Anthology – Various Creators • Rebellion, £16.99
– Andy Oliver
Queen of Bad Dreams #1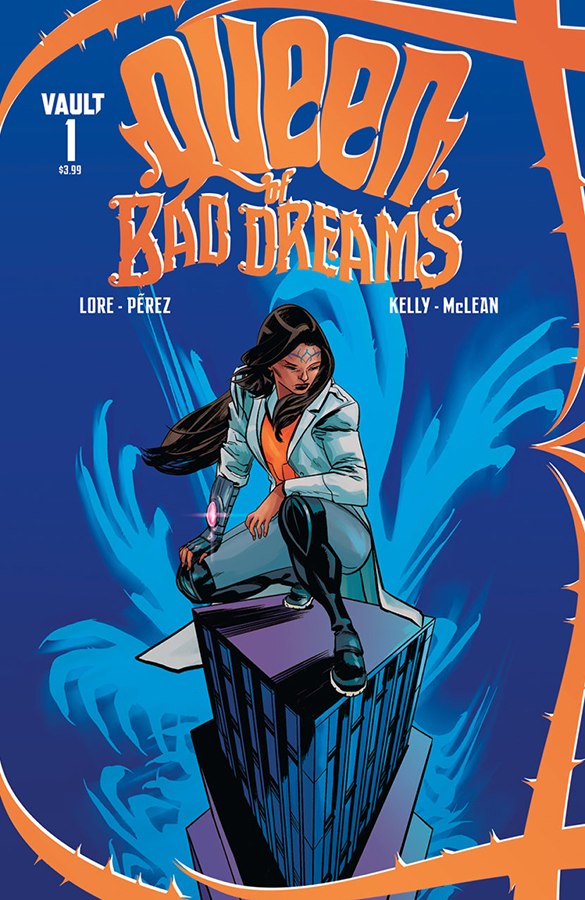 When "figments" from peoples dreams start escaping the imagination and into reality, it's up to Inspector Judge Daher to track them down. But when she discovers that some figments are better off in our world than going back to the "nightmare" from which they came, it leads Daher into an investigation into the incident that caused this rift between dreams and reality.
This new fantasy series blends in psychological elements as it examines what it means to have "agency" of our own lives and how our perceived reality can actually be the illusion.
Danny Lore (W), Jordi Pérez (A), Dearbhla Kelly (C), Kim McLean (L) • Vault Comics, $3.99
– Tyler Chin-Tanner
Ghost Tree #1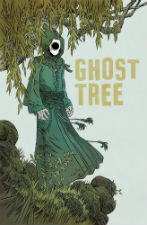 A new spooky four-issue miniseries debuts from IDW Publishing this week that focuses on a young man named Brandt returning to his family home in Japan and encountering the lost souls that surround a haunted tree there. But when someone very special from his past returns to what degree will his life be affected?
This story arc promises us a layered ghost story that will explore not just the realms beyond but also how we connect with and relate to our pasts. And it has art from the ever reliable Simon Gane, the perfect fit for the themes and subject matter. One to definitely check out from this week's releases when you get to your local comic shop on Wednesday.
Bobby Curnow (W), Simon Gane (A), Ian Herring (C) • IDW Publishing, $3.99
– Andy Oliver
Star Trek: Year Five #1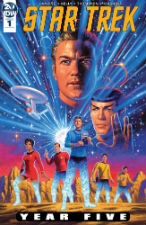 With interest in the early years of Starfleet higher than they have been for years thanks to the popularity of Star Trek: Discovery this new series, set during the final year of the original series' five-year mission, comes at just the right time for those suffering from post-Discovery withdrawal.
We're promised the classic Enterprise crew's biggest challenge to date as we get to experience those previously unseen final adventures of that first mission alongside Kirk, Spock, McCoy, Uhura, Sulu, Scotty, and Chekov. It's perhaps a contentious point but for many fans the best Trek is that with a distinctly '60s ethos. Year Five promises to return us to the sensibilities of that era and for old school fans will be an essential buy this week.
Jackson Lanzing, Collin Kelly (W), Stephen Thompson (A) • IDW Publishing, $3.99
– Andy Oliver
Ascender #1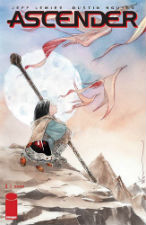 The name Jeff Lemire is a guarantee of narrative quality and we've made no secret of our admiration for his work here at Broken Frontier over the last few years. This week sees the debut of Ascender, the sequel to the hugely acclaimed Descender from Lemire and co-creator Dustin Nguyen, whose visuals have similarly had much praise around these parts.
Set ten years after Descender, Ascender follows Mila, the daughter of Andy and Effie from the first series as she roams the planet Sampson and seeks to keep out of the way of vampire witch Mother. In a world where magic has taken over from science how will she cope with this new environment?
Jeff Lemire (W), Dustin Nguyen (A) • Image Comics, $3.99
– Andy Oliver
Maggy Garrisson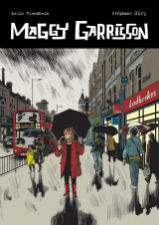 Another entry in SelfMadeHero's range of translated European works, Maggy Garrisson is written by French cartoonist Lewis Trondheim and illustrated by Stéphane Oiry, with a translation by Emma Wilson.
After a long period without one, Maggy Garrisson's new job is going to prove to be a somewhat challenging affair. Working for an alcoholic private detective, who is beaten up just days into her employment, she suddenly finds herself thrust into a world of villainy, corrupt policemen and dodgy businessmen.
SelfMadeHero's ever reliable curation process should ensure that this crime mystery offering is at the top of your wants list this week. As we've said before recently, they've had a very solid year of releases and 2019 has already given us a number of excellent SMH titles.
Lewis Trondheim (W), Stéphane Oiry (A), Emma Wilson (Tr) • SelfMadeHero, £14.99
– Andy Oliver
Dick Tracy Forever #1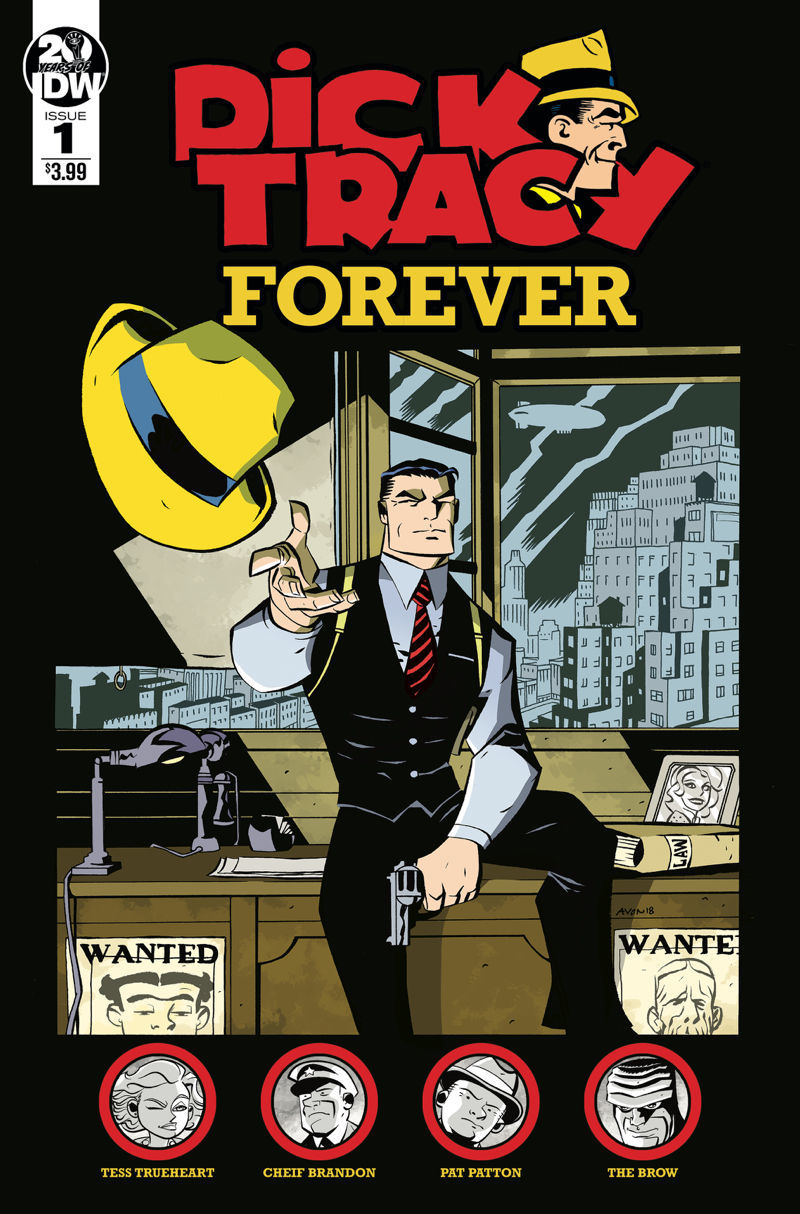 Dick Tracy returns to comics this week as Eisner Award-winner Michael Avon Oeming sends the intrepid detective on a shocking new case that "defies all normal conventions of time and space." Ever the stalwart purveyor of law and order in a world whose over-the-top villains are bent on crime and chaos, Tracy pursues his cases with the devotion of Sisyphus even as he struggles to find "reason, clarity, and order in a world without any."
Each issue in the four-issue series will portray Tracy in a different era. We'll even see him before the trademark trenchcoat and watch and then view him on the job through more modern times. A huge fan of Dick Tracy, Oeming has been talking about a Tracy project for more than a decade, so you know this is going to be terrific.
Michael Avon Oeming (W/A), Taki Soma (C) • IDW Publishing, $3.99
– Karen O'Brien