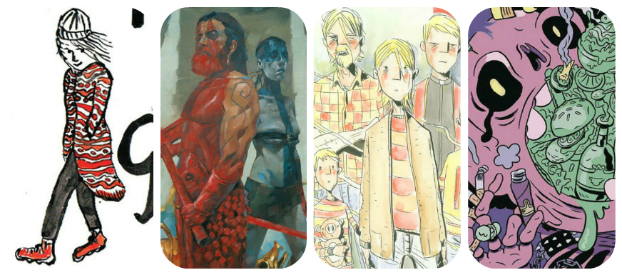 It's Wednesday, and you know what that means: a fresh load of comics and graphic novels! With so many publications hitting your local comics store, comics events or digital storefront, the BF team are here to lead you through the woods with our weekly staff picks. Satisfaction guaranteed!
Comic of the Week
Talking to Gina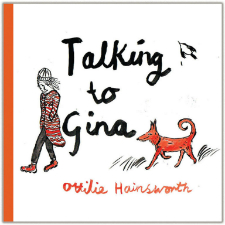 A poignant graphic novel about a scruffy-looking but endearingly loveable dog being taken in by a close-knit family, turning their existences upside-down and changing their lives forever. Sounds a little twee and mawkish doesn't it? But trust us when we say that Ottilie Hainsworth's beautiful story from the ever reliable Myriad Editions is neither of those things and is one of the most genuinely touching comics you will read this year.
It's a tale of acceptance, assimilation and friendship that is funny, heartfelt, witty and devastating in equal measure. Hainsworth's visuals are fragile and yet powerfully observed, bringing the human-canine bond to the page with a delicately expressive flourish. With Darryl Cunningham's new book due soon this has been a banner year for Myriad and one that has exemplified just how diverse their current graphic list is.
Ottilie Hainsworth (W/A) • Myriad Editions, £9.99
– Andy Oliver
2000 AD #2050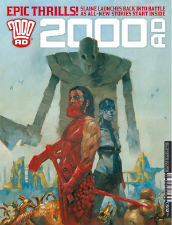 Venerable British weekly 2000 AD's regular jumping-on issues are always an attractive proposition for lapsed readers and in this, their 40th anniversary year, this week's edition of the 'Galaxy's Greatest Comic' offers another round of new serials to entice additional punters in.
Aside from Celtic barbarian Sláine, the ever-present Judge Dredd, hitman duo Sinister Dexter and company, though, there are two particular treats in Prog #2050 for longer-term readers. Firstly there's a complete story featuring seminal future war protagonist Rogue Trooper by the all-star creative team of James Robinson and Leonardo Manco and, secondly, a 30th anniversary appearance by media star/super-hero Zenith.
Your galactic groats will be well spent on a Thrill-Power recharge from this bumper-sized special issue!
Anthology – Various creators • Rebellion, £3.99
– Andy Oliver
Royal City Vol. 1 : Next of Kin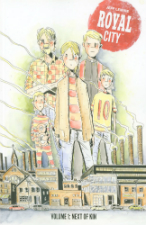 A small industrial town, a fractured family unit and the secrets that both divide and bind them. Jeff Lemire's latest series from Image Comics has felt like some of his most personal work to date and this first story arc has garnered the most widespread critical acclaim.
It follows the intertwining lives of the Pike family, all of whom are haunted by very different ethereal incarnations of family member Tommy, who tragically drowned some thirty years previously. Blending the psychological, the psychogeographical and magic realism Royal City is simply one of the very best serialised comics offerings of the last several years.
I reviewed the first issue here at Broken Frontier earlier this year saying "Royal City is not an ostentatious piece of storytelling – Lemire's craft is subtle and underplayed here but it's all the more compelling and human for just that reason." If you haven't picked the book up to date then this is an unmissable opportunity to get in on what may well be the creator's finest crafted comics storytelling to date.
Jeff Lemire (W/A), Steve Wands (L) • Image Comics, $9.99
– Andy Oliver
Katzine: The Guatemala Issue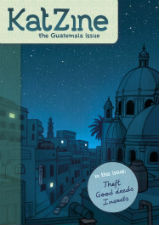 A September UK self-published comic offering that wasn't a Thought Bubble debut may seem strangely incongruous given the near glut of TB-launching books but when you have a product as consistently excellent as Katriona Chapman's autobio series who needs the UK's biggest comics festival to find an audience?
We ran a preview of the latest Katzine here at BF last week for those wanting a look at Chapman's latest gorgeous shades and tones but the big highlight of the new issue will surely be the chance to enjoy a 10-page preview of her upcoming graphic novel. There's also more comedic 'Sergio Talk', a graphic exploration of small acts of kindness, and a tale from a visit to Guatemala.
Katriona Chapman (W/A) • Self-published, £6.50
– Andy Oliver
Bottoms Up!: True Tales of Hitting Rock Bottom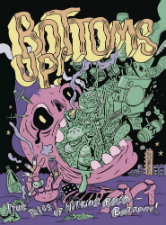 Real stories of addiction translated into comics by some of the very best names on the indie and alt comics circuit, Bottoms Up! has been put together by J.T. Yost, of the ever excellent Birdcage Bottom Books micropublishing outfit.
Including accounts of addiction to drugs, alcohol, pornography and sex, the book features work by the likes of Lizz Lunney, Victor Kerlow, Kevin Budnik, Sara Lautman, Fred Noland, Rachel Dukes, Summer Pierre, Noah Van Sciver and new Avery Hill Publishing sensation Gerge Wylesol. The last time I reviewed a Birdcage Bottom Books anthology was the excellent Cringe. If this one proves to be a fraction as good then it will be well worth your attention.
Anthology – Various creators • Birdcage Bottom Books, $15.00
– Andy Oliver