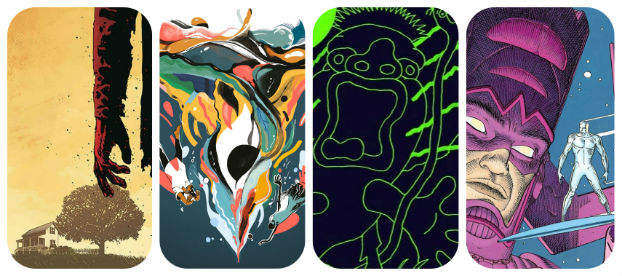 It's Wednesday, and you know what that means: a fresh load of comics and graphic novels! With so many publications hitting your local comics store, comics event or digital storefront, the BF team are here to lead you through the woods with our weekly staff picks. Satisfaction guaranteed!
Comic of the Week
Skip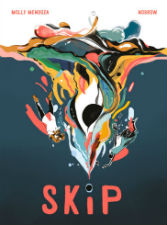 Nobrow Press have always been known for work that your eyes can dine out on and we doubt that's ever been more in evidence than in Molly Mendoza's graphic novel Skip. Mendoza's story follows the adventures of reality-displaced youngsters Bloom and Gloopy who find themselves thrust into a journey through alternate dimensions that include encounters with "weeping giants, alligator islands and topsy-turvy 2d worlds."
Mendoza's swirling, discombulating use of colour, inventive imagination and entrancing page layouts immediately mark this out as a true highlight of this month's graphic novel releases. 2019 has so far proved to be one of the strongest years of releases from Nobrow in some time and Skip is a magical piece of visual storytelling that will delight and captivate. Look for a full Broken Frontier review very soon.
Molly Mendoza (W/A) • Nobrow Press, £16.99/$22.95
– Andy Oliver
š! #35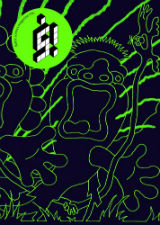 Time for another anthology offering from the ever reliable Latvia-based kuš! comics and this time around their renowned digest-style anthology series has the themed subtitle of 'Bonkers'.
Each issue is chock full of international creators and in #35 there are comics shorts from the likes of cover artist Erlend Peder Kvam (Norway), Samplerman (France), Theo Ellsworth (USA), Zane Zlemeša (Latvia), Émilie Gleason (Mexico) and Kameeellah (Russia). kuš! have been doing great work in bringing international alt and experimental comics creators to wider audiences for over a decade. You can order a copy online here.
Anthology – Various creators • kuš! comics, $13.95
– Andy Oliver
Sea of Stars #1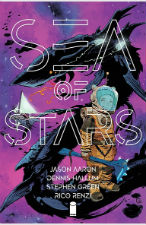 If being written by the all-star team of Jason Aaron (Thor, Southern Bastards) and Dennis Hallum (Vader: Dark Visions, Cloak & Dagger) isn't enough to entice you to read this galaxy-spanning sci-fi adventure, here are the two words that will: space trucker.
That's right, Gil is a space trucker and recent widower who takes his son, Kadyn, on a long-haul gig across the universe. Gil knows it isn't an exciting job despite the cool title, and because these long hauls can really be boring, it should be safe enough to let Kadyn come along. And it was—until a huge Space Leviathan ripped the rig in half. Now separated, Gil struggles to stay alive long enough to save his son. But Kadyn already has help from a talking Space Monkey riding a Space Dolphin—or maybe it's the odd abilities he suddenly manifested.
With striking art by Stephen Green (Hellboy and the B.P.R.D.) and alluring colors by Rico Renzi (Spider-Gwen), this broken family in a broken ship is setting sail for an intense adventure suitable for all ages.
Jason Aaron and Dennis Hallum (W), Stephen Green (A), Rico Renzi (C) • Image Comics, $3.99
– Karen O'Brien
The Walking Dead #193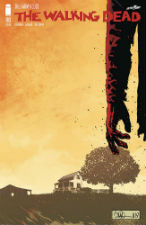 Marvel and DC long ago ensured that any profound emotional investment in their characters was a pointless exercise. The constant cycle of temporary deaths, resurrections and tiresome reboots means that the sense of jeopardy essential to truly caring about a character's fate is non-existent in their universes. What's the point when they'll be back in a few months anyway?
That's one of the reasons why sprawling, post-apocalyptic, zombie saga The Walking Dead from Image Comics has been such a refreshing title over the last decade and a half. The readers came to genuinely care about characters whose plights and very human stories could come to the most abrupt, unexpected and very final endings.
Robert Kirkman, Charlie Adlard and company have pulled that trick one last time with a shocking finale to this long-running series this week that was unannounced and unheralded. It's the end of an era for sure as The Walking Dead hits the shelves for its final issue this week.
Robert Kirkman (W), Charlie Adlard (A) • Image Comics, $3.99
– Andy Oliver
Silver Surfer: Parable 30th Anniversary Edition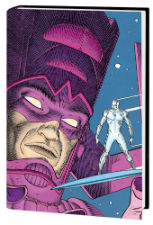 It's impossible to over-emphasise just what a huge deal it was in 1989 to see this Stan Lee and Moebius collaboration bringing two different traditions of international comics storytelling together. This week sees the two-part series – originally published under Marvel's original Epic imprint – collected in an anniversary edition hardcover.
The Silver Surfer proves to be the only dissenting voice when a celestial being comes to Earth requesting adoration from its compliant inhabitants. The reason? The god in question is none other than his former master Galactus. A chance for newer readers to catch a Marvel classic for the first time or for long-time fans to revisit an old favourite in a deluxe edition.
Stan Lee (W), Moebius (A) • Marvel Comics, $39.99
– Andy Oliver
Kramers Ergot 10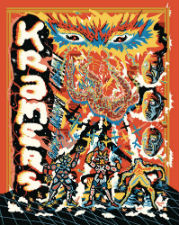 Sammy Harkham's now legendary anthology returns after three years with its tenth collection of art comics via Frantagraphics. A new Kramers is always a landmark event in comics publishing and this edition will doubtless be no exception.
Contributors this time around include Anna Haifisch, Will Sweeney, Andy Burkholder, Connor Willumsen, CF, Leon Sadler and Aisha Franz. Look out for that unmissable cover by Lale Westvind!
Anthology – Various creators •  Fantagraphics Books, $34.99
– Andy Oliver