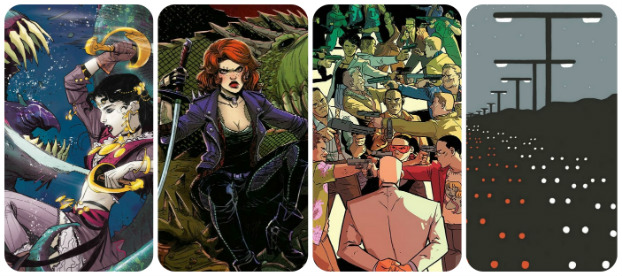 It's nearly Wednesday, and you know what that means: a fresh load of comics and graphic novels! With so many publications hitting your local comics store, comics event or digital storefront, the BF team are here to lead you through the woods with our weekly staff picks. Satisfaction guaranteed!
Comic of the Week
Asleep in the Back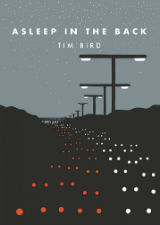 Tim Bird's practice has come a very long way since those early Grey Area editions from Avery Hill Publishing and his online diary comics. In fact it's grown and evolved considerably since even that British Comic Awards win with Bird undeniably becoming one of the most important comics creators working in the area of psychogeography.
After last year's much lauded The Great North Wood Bird's latest comic is perhaps smaller in thematic scale but no less resonant in delivery. Asleep in the Back is a generational tale of the mesmerising experience of long family car journeys when you're young. We've seen a copy already and it's a beautifully structured evocation of an experience familiar to many. Look for a review soon at BF and make sure to order a copy online here.
Tim Bird (W/A) • Self-published, £5.00
– Andy Oliver
Age of Conan: Bêlit Queen of the Black Coast #1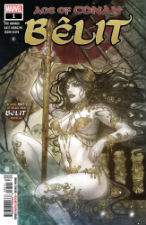 Although Conan the Barbarian had more than a few paramours in his younger days, perhaps none had a greater impact on the Cimmerian than Bêlit, the pirate queen of the Black Coast. Bêlit first appeared in Robert E. Howard's novelette Queen of the Black Coast, which was published in a 1934 edition of Weird Tales. The pair fell in love at first sight, and after a few bloody battles, Conan became her willing student in the art of piracy.
Now that Marvel has brought back Conan to its stable and released two successful comics featuring him (you need to check out Conan the Barbarian and Savage Sword of Conan), the publisher is branching out with a five-issue mini-series devoted to Bêlit. Written by Tini Howard (Power Rangers: Pink, Assassinistas, Hack/Slash), Bêlit: Queen of the Black Coast #1 is more of an origin story as we meet a teenaged Bêlit before her days as the captain of the Tigress, the most feared ship along the Black Coast. Obsessed with the sea and treasure and monsters, the impetuous teen stows away on the ship of the dread Admiral Atrahasis and finds herself locked in to a deadly adventure. Kate Niemczyk's (Mockingbird) dynamic art style should give this book a youthful zest for a life in perpetual motion.
Tini Howard (W), Kate Niemczyk (A), Sana Takeda (CA) • Marvel Comics, $3.99
– Karen O'Brien
Creepy Archives Vol. 28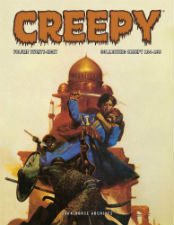 We're coming to the end now of Dark Horse's several year mission to re-present one of the great seminal horror comics in prestige hardcover. Indeed this volume must be the penultimate edition collecting, as it does, issues #134-139, cover dated 1982.
As we've mentioned before when selecting these Archives as 'Staff Picks' the latter Creepy was something of a shadow of its glory days but there's still plenty of supernatural thrills to be enjoyed in this edition including work from Bruce Jones, Val Mayerik, Carmine Infantino, Bill DuBay and many more. By this stage the reprint issues were also becoming a fixture but who can begrudge tribute issues to Al Williamson and Alex Toth?
Now if only Dark Horse would bring back their relaunched Creepy series…
Anthology – Various creators • Dark Horse Comics, $49.99
– Andy Oliver
Moonstruck Vol. 2: Some Enchanted Evening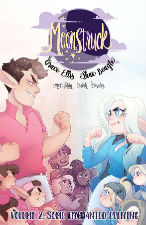 Continuing the story from the first volume, Moonstruck Vol. 2 brings all of the mystery and fun back and begins where the first part left off – at a party. With a fairly low-stakes plotline the story continues to explore the relationships between the various characters and the fantastical world in which they reside.
New characters are introduced in this arc, the faeries being the major one adding vibrancy to the world of Moonstruck. With the same light and pun-filled dialogue, art style and the addition of Kat Fajardo to the team, Moonstruck Vol. 2 carries on the tone of the first volume.
Grace Ellis (W), Shae Beagle & Kat Fajardo (A), Caitlin Quirk (C), Clayton Cowles (L) • Image Comics, $14.99
– Holly Raidl
Calamity Kate #1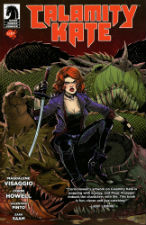 Juxtaposing suburban domesticity and kick-ass monster-hunting, Calamity Kate follows the titular protagonist as she starts a new life in LA following a painful break-up. Moving in with her old friend Vera and her young daughter Jade, Kate starts taking out the monsters plaguing LA as an inevitable confrontation with her rival Javelin comes ever closer…
Magdalene Visaggio and Corin Howell throw us straight into the action and Valentina Pinto provides moody colouring in a first instalment that barely gives the reader time to take a breath. A promising opening chapter which we'll be examining in more depth in a full review later this week at Broken Frontier.
Magdalene Visaggio (W), Corin Howell (A), Valentina Pinto (C), Zakk Saam (L) • Dark Horse Comics, $3.99
– Andy Oliver
Assassin Nation #1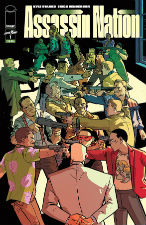 Bloody fun hitman humor arrives this week with Assassin Nation #1 from two-time Eisner Award winning writer Erica Henderson (The Unbeatable Squirrel Girl, Jughead) and artist Kyle Starks (Rick and Morty). Henderson and Starks are friends who have been looking for a great excuse to work together, so both have poured their creative souls into this project—and it shows.
"The world's former greatest hitman hires the 20 best assassins in the world to be his bodyguards." What could possibly go wrong there?! "These mean-as-hell hired guns and murderers must work together to keep the new crime boss safe while attempting to solve the mystery of who's trying to off him." Mayhem and murder are definitely on the menu here, and if you're brand of humor leans toward the films Hot Fuzz or Tropic Thunder, or if you're more of a Deadpool fan than let's say Thor, then Assassin Nation is your kind of over-the-top action comedy.
Kyle Starks (W), Erica Henderson (A), Deron Bennett (L) • Image Comics/Skybound, $3.99
– Karen O'Brien