The ever boundary-pushing Breakdown Press have news of two new releases currently available for pre-order. Check out an advance look at both Yokoyama Yuichi's Baby Boom and Jonathan Chandler's John's Worth.
BABY BOOM
by Yokoyama Yuichi
Paperback 148 x 210 mm, 184 pages, offset printed, softcover
£26.99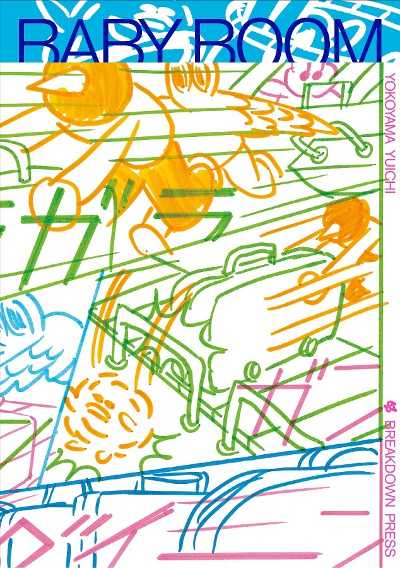 Baby Boom is the latest in Breakdown Press's line of English language editions of work by influential Japanese artist Yokoyama Yuichi.
Yokoyama's comics are entirely unique: free from the traditional modes of narrative, his work explores motion, sound and structure, generating striking, beautifully graphic stories that propel the reader into a world of onomatopoeia, speed, and visual noise.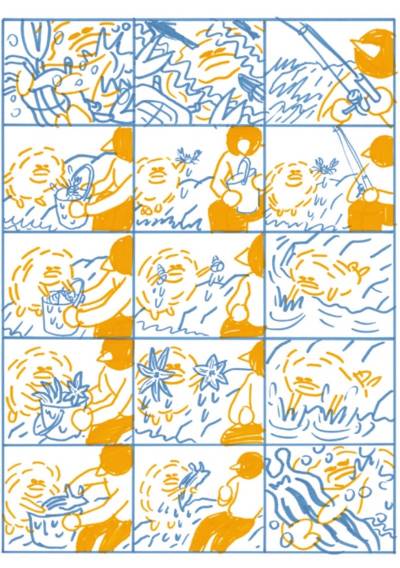 Collecting 39 short pieces, each drawn with bright markers, Baby Boom uses polychromy in symbolic and rhythmic ways to create a musical, visually extraordinary experience.
With a cover design by Jean-Philippe Bretin, an essay by manga academic Ryan Holmberg, and an interview with Yokoyama himself, this new English language edition, masterfully printed using Pantone spot colours, brings together Yokoyama's most ground-breaking work to date.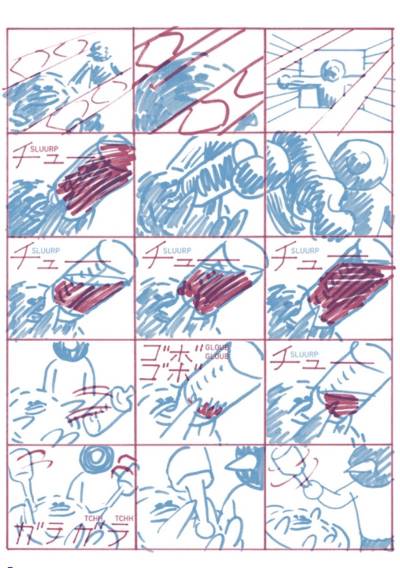 "Baby Boom is a book about how the world is a beautiful place, how living in it can be a very wonderful thing,
and how the presence of others is what keeps happiness alive in us." Matt Seneca, The Comics Journal
About the Author:
Yokoyama Yuichi was born in Miyazaki, Japan in 1967.
In the late nineties he completed a B.F.A . at Musashino Art University with a major in oil painting, but in 2000 he shifted his practice to manga, explaining that the medium allowed him to "draw time." His manga are known as Neo-Manga and are characterised by the use of sharp lines, onomatopoeia and the depiction of the uninterrupted flow of time.
JOHN'S WORTH
by Jonathan Chandler
144 x 191mm, 260 pages, offset printed, softcover
£19.99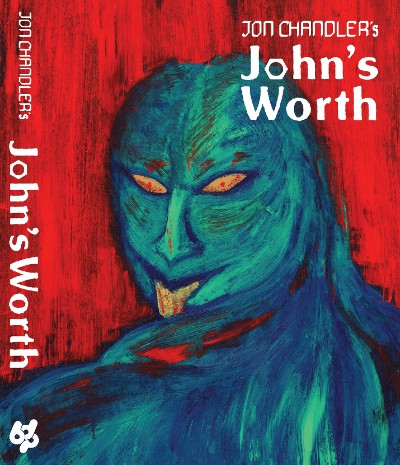 From the mind of Jonathan Chandler, Britain's master of psychological horror, comes John's Worth, the complete collection of his psycho-sexual, bio-horror noir.
The titular John returns to civilian life after a long tour in uniform fighting techno-terrorists in a foreign land no one back home has heard of, much less cares about. He finds his homeland twisted beyond recognition: a destitute country, filthy with crime, gambling, prostitution and loan sharks. Into this pitiable and corrupt land, a new narcotic has arrived; a bizarre drug that takes the form of a hideous living organism.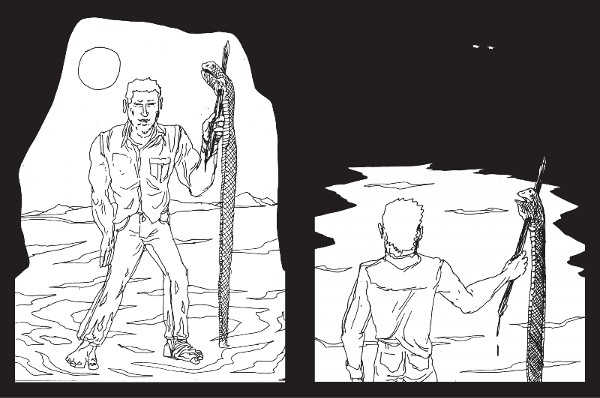 Set in a hallucinatory desert-like landscape, this unsettling tale of mutation and deceit is a page-turning, cinematic experience, injected into your brain via Chandler's jagged lines and punchy dialogue.
"I don't think I want to live in the worlds where Chandler's stories take place, but as a spectator I never want them to end." Benjamin Marra
"I have no idea how to describe Jonathan Chandler and neither does he… he's an artist trying to get something out, something that won't let go of him until he does." Hayley Campbell, The Comics Journal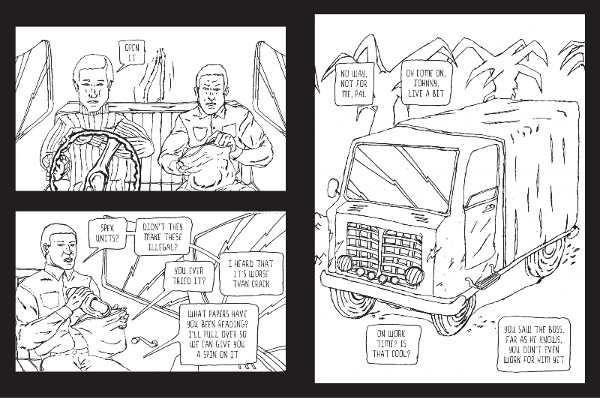 About the Author
Jon Chandler, considered by some to be Britain's most isolated cartoonist, lives and works in a small town on the Suffolk coast. He graduated from film school in 1999 and became an associate of Famicon Art Collective, working with artists Leomi Sadler, Stefan Sadler and Kitty Clark. Alongside his previous works for Breakdown Press, Another Blue World (2016) and Wet Shape in the Dark (2019), he has also been published by Fantagraphics and Picturebox.