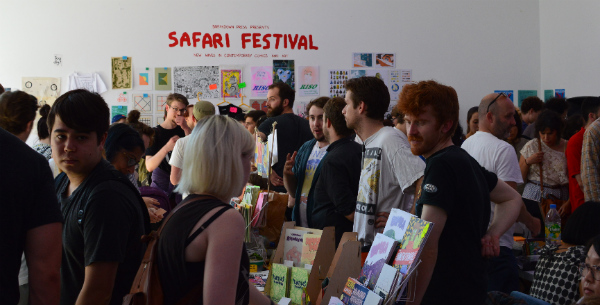 It can barely have escaped the notice of even the most casual Broken Frontier reader that August saw significant coverage for UK publisher Breakdown Press's Safari Festival on this site. Over the course of a fortnight we ran a whole series of interviews, reviews and features on many of the Safari creators/publishers including pieces on Latvian micropublisher kuš!, Retrofit Comics, Jack Teagle, Donya Todd, Simon Moreton, Eyeball Comix, Babak Ganjei, Grace Wilson, Comics Workbook, Wai Wai Pang/Comic Book Slumber Party, Will Sweeney, One Beat Zines, Matthew Swan, Darren Cullen/Spelling Mistakes Cost Lives and, of course Breakdown Press itself. You can browse the most comprehensive set of Safari Festival-related articles on the internet all in one place here.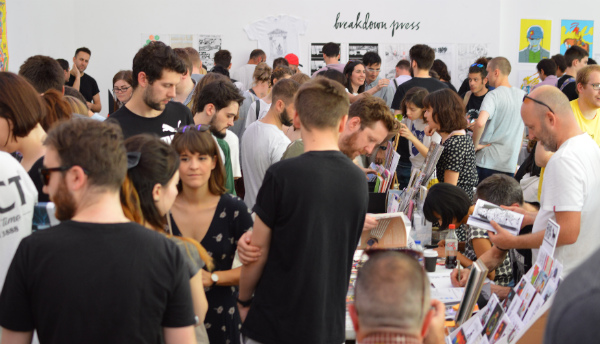 In many ways it was two utterly quintessential weeks of Broken Frontier coverage and that's largely because Safari's objective of championing "new waves in contemporary comics and arts" is so closely aligned with our own mission statement here at BF. With both kuš! (making their first UK appearance) and European distro/collective the Treasure Fleet (who were guests at Nobrow's second ELCAF two years ago) there was an added international dimension this time around from a micropublishing perspective, and a welcome opportunity for those immersed in that scene to meet some vitally important players in the small press world from outside of these shores.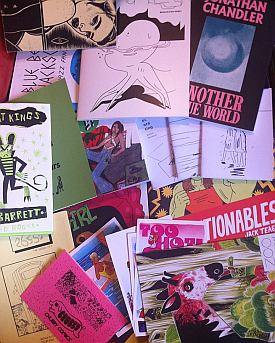 In terms of curation reflecting philosophy this second Safari was an outstanding event, providing punters with a carefully selected guest list of cutting edge practitioners in the medium. Every festival visitor will, of course, have their own individual highlights in terms of finds (a small selection of my own buys/freebies for review are pictured) but mine included Jonathan Chandler's Another Blue World from Breakdown Press, new zines from Smoo Comics' Simon Moreton, the latest kuš! anthology with its fashion theme, the third issue of Matthew Swan's Parsley Girl, work from Jack Teagle and Donya Todd, an armful of those "grab them when you see them" Jazz Dad Books (image below), and a new zine from Brigid Deacon whose Coma Deep comic so impressed me earlier this year in this column here. Those wanting specific and in-depth commentary on comics work on offer at Safari are directed to those aforementioned 20 Broken Frontier articles here!
The second Safari was once again held at Protein in East London, and the bustling, often hard to manoeuvre aisles were both a testament to the event's success and a signifier that a more spacious venue may be required next year given the popularity of last Saturday's proceedings. What was notable about the crowds though – and I say this from the perspective of a veteran attendee on the UK small press circuit after all the years I've been writing 'Small Pressganged' here – was the feeling that it wasn't simply the same old faces that turn up to every fair but far more representative of a crossover audience outside of the traditional comics hardcore.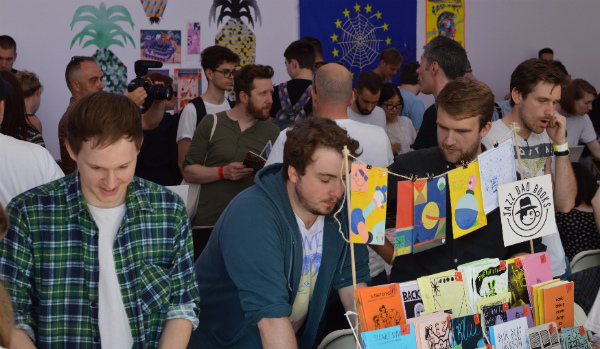 As for the future? My own hope would be that an evolving Safari in 2016 would see an expansion into an associated programme of events and perhaps panels or talks that would give us an opportunity to see some of the guests discussing their distinctive approaches to the form. What shouldn't change, however, is the social side of the occasion because the official Safari after-parties in The Shacklewell Arms are always a memorable opportunity for a more informal and splendidly lubricated celebration of the medium…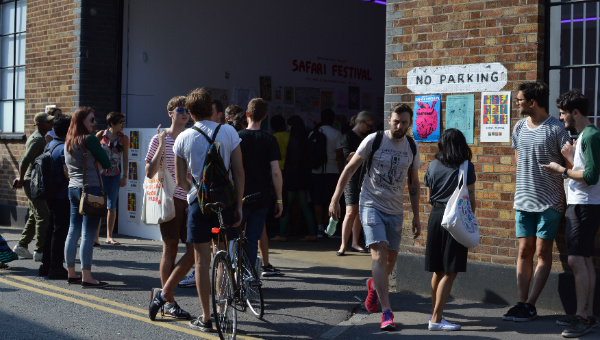 A view from the festival entrance as potential purchasers begin to arrive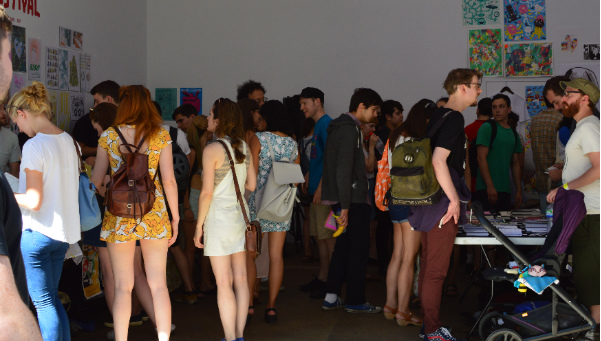 The first aisle of exhibitors including Simon Moreton far right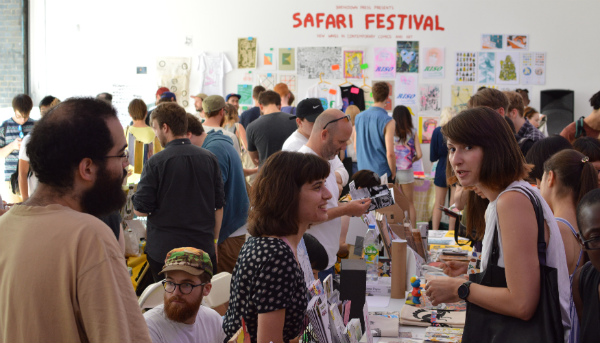 Eleni Kalorkoti and Matthew Swan's table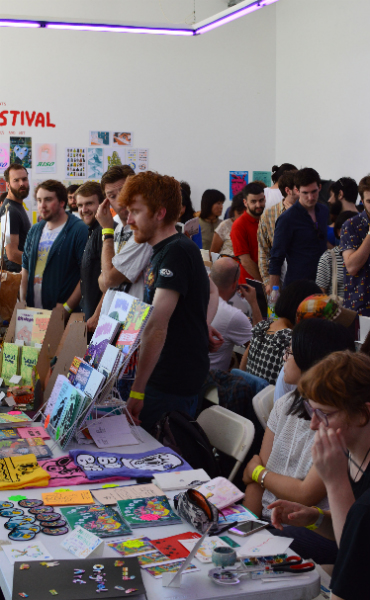 Becca Tobin and Wai Wai Pang from Comic Book Slumber Party in the foreground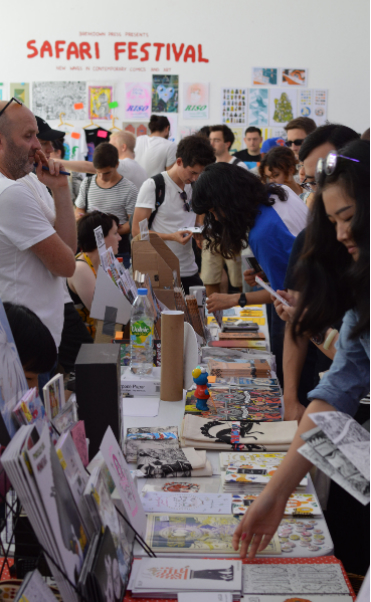 Julian Hanshaw (far left) looks on at a heaving gangway of punters
Photos courtesy of Dean Simons
For regular updates on all things small press follow Andy Oliver on Twitter here.