Breaking out hard is hard to do, but by showing a strong artistic vision on Bodies and Supreme: Blue Rose, Tula Lotay makes it look oh so easy.
With more comics being produced in print and online than ever before, it's harder than ever for talented, young creators to break into the funny book biz. This year has seen the rise of a number of fantastic new writers and artists seeking to stake a claim as the next big name to watch in comics, which made our jobs here at Broken Frontier all the more difficult, when choosing our Breakout Talent award for 2014.
This year, one name stood out above and beyond the rest of the field thanks to a strong artistic vision and exemplary storytelling chops. Tula Lotay proved that a versatile yet distinctive style could turn heads on books such as Vertigo's Bodies and Image's Supreme: Blue Rose.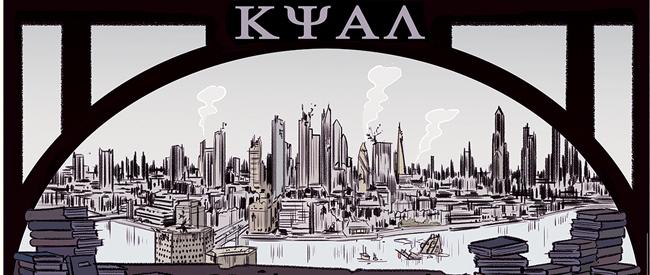 Although recruited as just one member of a cadre of artists on Si Spencer's BF Award-winning limited series Bodies, Lotay's unique creative voice was the perfect match for a dystopic, near-future London, in Spencer's cross-time murder mystery. Lotay's ability to fuse a wonderful sense of nostalgia with modern storytelling techniques allows her work to cross genre boundaries with ease and grace.
In Supreme: Blue Rose, it is her exquisite sense of timing and ability to evoke emotion and atmosphere with her artistic choices that really brings Warren Ellis' re-imagining of Rob Liefeld's Superman analogue to life. Without her unique visual tone and talent for tailoring her style to the needs of the story, Supreme: Blue Rose becomes just another post-modern, deconstructed superhero fable.

It is this dedication to servicing the story with craft, distinction, and style that put Lotay over the top as our first choice for Breakout Talent in 2014.
Congratulations, Ms. Lotay… We can't wait to see what's in store for 2015!