Some sad news hitting social media ahead of the weekend. Scottish publisher BHP Comics have announced they will be winding down operations after over a decade of eclectic output. Citing the pandemic and, in particular, Brexit as significant factors, BHP's Sha Nazir sent out the press release below this afternoon.
From genre comics to socially relevant graphic biographies, through to vitally important initiatives like the Full Colour anthology giving a voice and a platform to young artists of colour, BHP's contribution to our comics community since 2011 has been immense and deserving of far greater acknowledgement.
Back in 2019 when I interviewed Sha here at Broken Frontier about BHP he said  then "If BHP ended tomorrow, I'd be very happy with its legacy." Four years on I hope that's still the case for both Sha and all the team at BHP. They shall be missed.
BHP Comics publisher announces the winding down of the indie comics publishing house.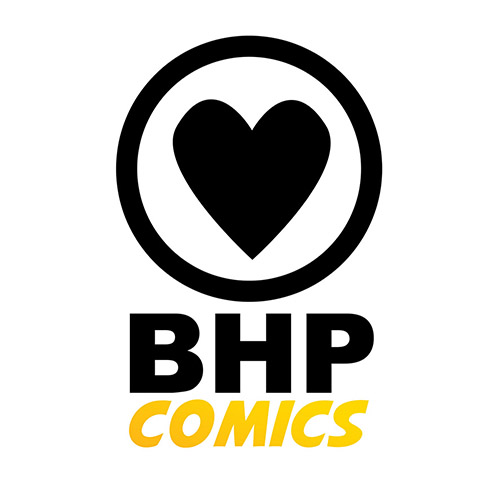 Set up in 2011 as an underground comics collective Black Hearted Press, had grown by 2015 into a limited company rebranded as BHP Comics, becoming one of Scotland's premier indie publishing companies. It was shortlisted for publisher of the year multiple times and was a consistent presence on the List Hot 100. Breaking barriers with it's 'Full Colour' and 'Bold' comics diversity projects, it's women in politics anthology 'We Shall Fight Until We Win' co-published with 404 Ink and its books can be found in every secondary school in Scotland.
In mid-2019, BHP successfully expanded into the US market. However, the challenges from the COVID-19 pandemic and Brexit significantly impacted the business. Shrinking profit margins and escalating costs, exacerbated by the complexities of Brexit, rendered international publishing less economically feasible for the company.
Publisher, Sha Nazir said "I've loved working with everyone at BHP Comics and I'm really proud of all we've achieved. It's been a tough decision to wind the company down but we feel it's the right one. Over the course of the next few months we'll be selling off all remaining BHP stock. If you've got a gap in your collection, now's the time to grab it."
The company will return all creators' rights effective 1 Jan 2024. Over the following months, it will responsibly tie up its administration commitments before the financial year-end.
Nazir added "BHP has been instrumental in opening numerous doors, and I take immense pride in its profound impact on both Scottish and UK comics publishing. We broke many barriers, getting wider acceptance of comics in UK publishing, increasing representation and being the only person of colour publisher in Scotland for far too long."
"BHP's legacy lives on through the many lives it has touched. It will be around for the next few years in schools because of 'Freedom Bound' and our titles will live on in the shelves of our readers and no doubt pop up in charity shops for years to come."
Freedom Bound by Warren Pleece, Shazleen Khan and Robin Jones
Sha Nazir will not be stepping away entirely from the world of comics. He will continue his freelance publishing consultancy role for the Terry Pratchett estate, which recently achieved record-breaking success with the Kickstarter for the Good Omens Graphic Novel. His live events company ACME Comic Con continues to thrive and grow at the SEC national stage. And, along with Gary Chudleigh and Jack Lothian, he'll continue working on development projects in comics, film and TV under their new collective partnership.
As a small press indie publisher, BHP reached the ceiling of how big it could grow. It turns the page on this final chapter proud of its contribution and leaves the door open for everything that follows.