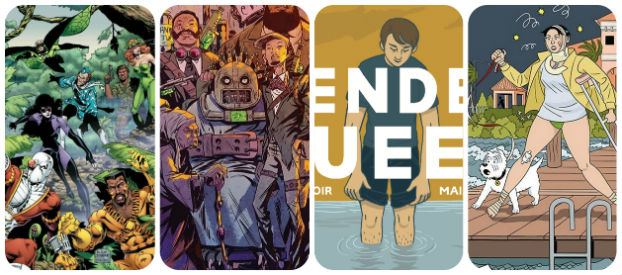 It's nearly Wednesday, and you know what that means: a fresh load of comics and graphic novels! With so many publications hitting your local comics store, comics event or digital storefront, the BF team are here to lead you through the woods with our weekly staff picks. Satisfaction guaranteed!
Comic of the Week
Gender Queer: A Memoir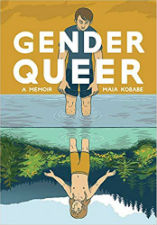 Maia Kobabe's graphic memoir is a resonant account of the artist's road to identifying as non-binary and asexual; one that begins with eir childhood and moves into adult life. Told with an accessible cartooning style and a likeable and uncompromising honesty, it's a relevant, important and always engaging account of eir story.
Gender Queer will speak both to those who have gone through similar personal journeys and also give powerful insight into Kobabe's experiences for readers wanting to understand more about the subject of gender identity. We talk a lot on this site about how vital a medium comics are in terms of empathetic communication and Gender Queer is an excellent example of that. Look for a full review at Broken Frontier later this week.
Maia Kobabe (W/A) • Lion Forge, $17.99
– Andy Oliver
Minor Leagues #8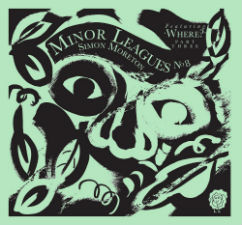 I'm really not sure what's left to say about Simon Moreton's 'Where?' project (serialised in his ongoing Minor Leagues zine) that we haven't said already at BF. Moreton's account of of Titterstone Clee and the communities that have lived within its presence is part autobiographical and part biographical, detailing in a variety of media the history of the area that Moreton grew up in with frequent personal narrative interjections.
This penultimate part is described as "a fever dream of remembering childhood; a visual essay of country living through the unreliable eyes of a child." Minor Leagues is Simon Moreton at his unmissable best and forward-thinking publishers should seriously be looking at this and considering it as a potential published collection. You can order online here.
Simon Moreton (W/A) • Lydstep Lettuce, £4.00/£5.00/£6.00 (pay what you can pricing)
– Andy Oliver
Bitter Root Vol. 1: Family Business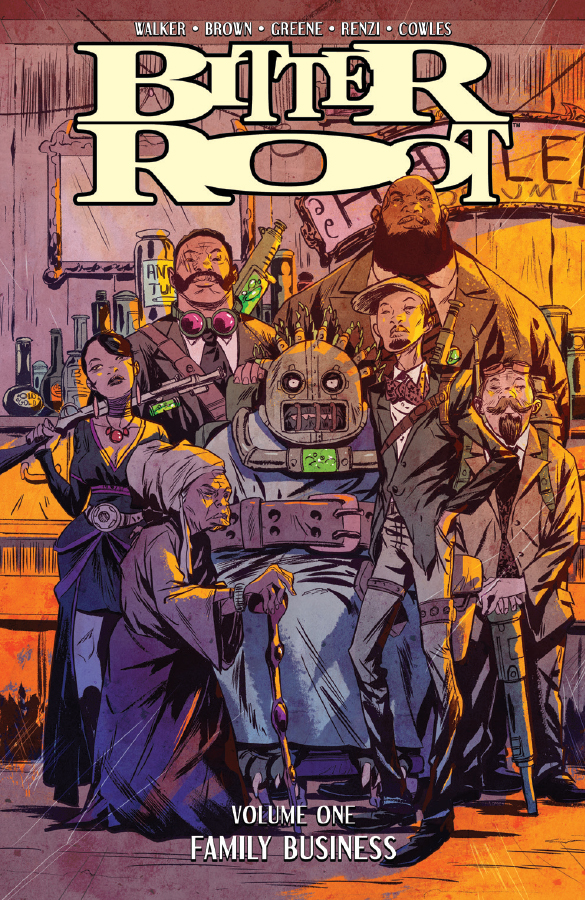 Grab the first full story arc of the "ethnogothic" tale that earned itself a 2019 Eisner nomination for "Best New Series"!
After collaborating together on Power Man & Iron Fist for Marvel, Walker and Greene team up with indie-writer Chuck Brown (Trench Coats, Cigarettes and Shotguns) to examine the "roots" of racists in a way that only comics can pull off; by turning it into a battle between ghouls and monster hunters.
Set in the 1920s (in both New York & Mississippi), the Sangerye family posses the key to stopping a supernatural that threatens to destroy humanity. They've developed a serum that will cleanse the souls of those whose hatred and bigotry have turned them into literal demons known as "Jinoo." But are the Sangerye impervious to the infection themselves? And what happens when a new breed of monsters arrive that can't be cured because they were never human to begin with?
David Walker & Chuck Brown (W), Sanford Greene (A), Rico Renzi (C), Clayton Cowles (L) • Image Comics, $16.99
– Tyler Chin-Tanner
The Horror of Collier County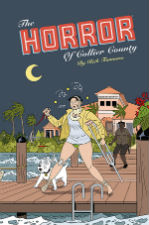 Celebrating the twentieth anniversary of Rich Tommaso's cult five-issue horror miniseries, this latest edition  from Dark Horse Comics comes with two new stories 'King Blood' and 'Don't Look Back!' giving a final added sense of closure to the story.
Escaping their past in New York, Fran and her daughter Lucy relocate to Florida but find it populated not just with alligators, swamps and bugs but also the undead. To what degree, though, is fiction merging into reality? If you've ever wanted to pick up this much praised indie classic then this promises to be the definitive edition. You can read a full review here at Broken Frontier.
Rich Tommaso (W/A) • Dark Horse Comics, $19.99
– Andy Oliver
Suicide Squad Vol. 8: The Final Mission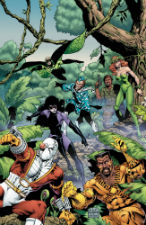 The greatest incarnation of DC's Suicide Squad comes to its final volume collecting the 1980s/'90s run and, after an 18-month gap between books, it will come as a great relief to readers who may already be feeling stung by the discontinuation of a number of DC reprint series.
While these volumes have seen some glaring omissions of important related material in terms of key crossover issues, one-off tales and arguably one whole miniseries, they have collected the entirety of John Ostrander and company's vision for the ongoing title. This was a quite brilliant re-imagining of a Silver Age concept that saw DC villains (and the odd hero or two) sent on dangerous missions for the government with no guarantee of survival.
The mortality rates were high, the characterisation was exceptional and the book is one of the greatest examples of embracing the strengths of comics continuity in shared universe history. This volume sees the Justice League investigating the team after the death of the Silver Age Atom and the group's final mission. A Suicide Squad run that has never, ever been bettered or even remotely approached in terms of quality.
John Ostrander & Kim Yale (W), Geof Isherwood & Robert Campanella (A) • DC Comics, $19.99
– Andy Oliver
Firefly #6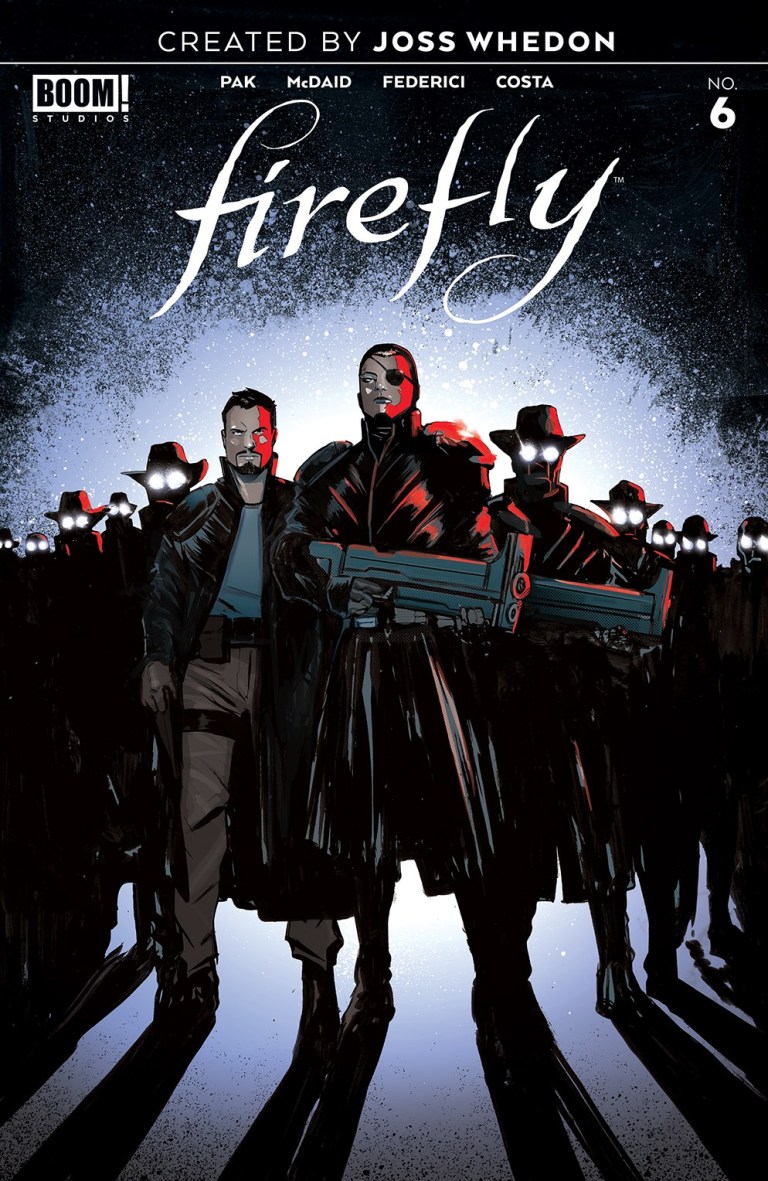 The past and the present walk a thin line in Firefly. Although the war is long over, its after-effects constantly ripple through the lives of its survivors—and make for some of the most potent storytelling avenues in the series. Writer Greg Pak certainly did his homework before his current run on Firefly and has crafted a delightful balance between the knuckle-splitting fisticuffs and thoughtful character interactions that made the all-too brief television series a cult favorite.
Mal and Zoe are accused of being war criminals and are trying to stay one step ahead of the pursuing Alliance Unificators while finding enough evidence to clear their names. Pak uses flashbacks to the war in combination with the drama of the Serenity's present mechanical malady to create another fine mess for the crew to overcome, together. Part of the beauty of the show is that all the crew members contribute to whatever the ultimate solution to their woes turns out to be, and it's a fact not lost on Pak, who beautifully distributes the chores and the one-liners. Dan McDaid's art nicely captures the essence of the characters and their many moods. (But in my most sincere fangirl opinion, Dan, you could handsome up Mal and Jayne a bit!)
If you adored the show and have followed the comics, you'll love this series.
Greg Pak (W), Dan McDaid (A), BOOM! Studios, $3.99
-Karen O'Brien