Daniel Bristow-Bailey's The Screaming is a curious comics short, rife with ambiguity and yet oddly immediate at the same time. The catalyst for Bristow-Bailey's dark short comes from his personal experiences and what we can assume to be an exercise in catharsis by translating them, however symbolically and obliquely, to the comics page. It's a comic that fits firmly into the graphic medicine/mental health awareness strand of storytelling but it's approach is far more representational in form than the standard diary comics style that these pieces usually adopt.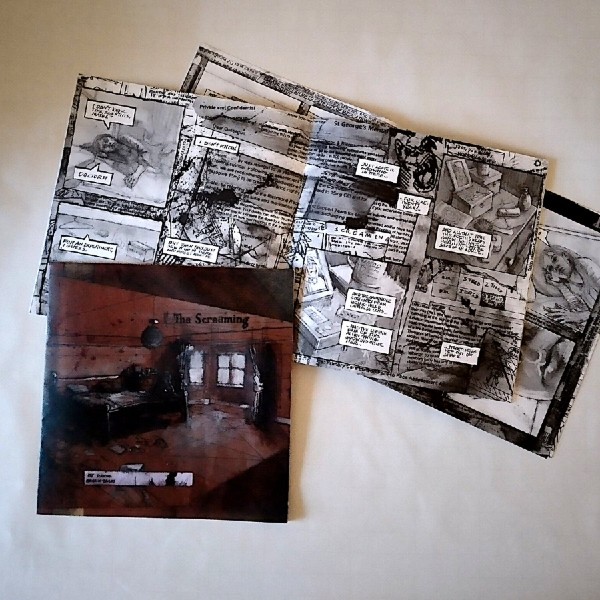 In that regard Bristow-Bailey's processing of events ironically hits the reader with a more visceral punch for being one step removed from "reality" than a direct account might. It's told from the point of view of a woman whose recent change in psychiatric medication has triggered deeply unsettling dreams. Those nightmares about the most disturbing animal experimentation have a metaphorical aspect but are weaved in and out of the core narrative thread, exploring and embodying the woman's experiences to the point that the boundaries between dark fantasy and her world begin to blur and break down.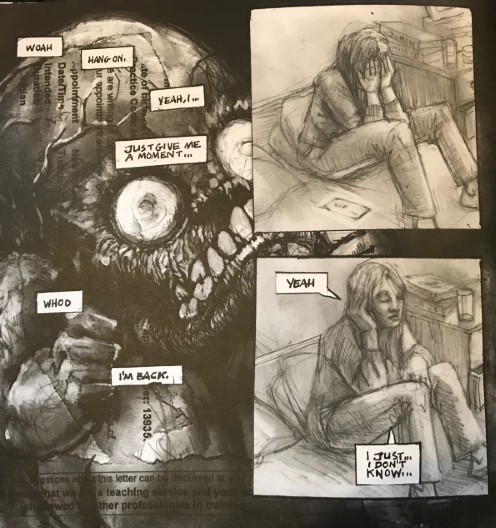 Bristow-Bailey overlays one story across the other with both worlds impinging, intersecting and merging visually upon themselves, building slowly into a crescendo of allegorical body horror. It's not an easy read, and it's certainly a comic that may prove too disturbing for some in terms of the intensity of its visuals, but it does underline how powerful sequential imagery can be in its raw, emotional impact on the reader. A decidedly different piece of graphic medicine with a haunting, disconcerting quality.
For more on the work of Daniel Bristow-Bailey follow him on Twitter here and Instagram here. You can find his online store here. 
Review by Andy Oliver