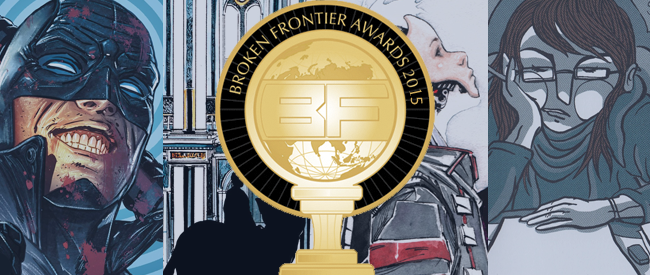 Broken Frontier proudly announces the winners of the 12th annual BF Awards.
Our 2015 awards saw a record-breaking number of votes come in from our readers, and unprecedented interest in the nominations across the medium, whether it be from the BF audience, creators, publishers or our fine colleagues on other news and comics culture sites.
The shortlist this year reflected the site's coverage over the preceding twelve months like no other before it. While Image Comics made it an impressive five wins in six years as Best Publisher this was a particularly notable year for the micropublishers with Avery Hill Publishing, Breakdown Press and Retrofit Comics making up 60% of the nominees in that category, and recognition for Youth in Decline and One Beat Zines elsewhere on the ballot.
By far the most fiercely fought section, though, was that of Breakout Talent with that category gaining nearly twice as many votes as most of the other sections. While the phenomenon that is Tillie Walden came out top in the end there is no doubt that the intense interest shown in the nominees here is entirely indicative of the bright futures ahead for Andrew Maclean, Jessica Martin, Danny Noble and Babs Tarr.
It was also a pleasure to see so many creators represented who were either first featured at Broken Frontier or whose small press work we have particularly drawn your attention to. One such individual is Andy Poyiadgi, an artist we have been covering at Broken Frontier since his self-publishing days, and whose win for Best One-Shot for Lost Property goes hand-in-hand with his 2015 British Comic Awards nomination.
Indeed this was a year when no single publisher dominated with winners coming from Avery Hill Publishing, Dark Horse Comics, DC, Drawn & Quarterly, Image, Jonathan Cape and Nobrow Press. A fitting tribute to the breadth and diversity of the form over the course of 2015 in a year when our nominees represented all areas of the medium – from grassroots self-publishers like Kim Clements through to Big Two super-hero comics.
Scroll down for a complete overview of the winners of the Broken Frontier Awards 2015. Keep your eyes on the site this week and next for spotlight articles on each of them.
Thank you once again for your most appreciated support of the 2015 BF Awards and for sharing our ballot on social media!
Best Writer: Jeff Lemire (Descender, Plutona, All-New Hawkeye)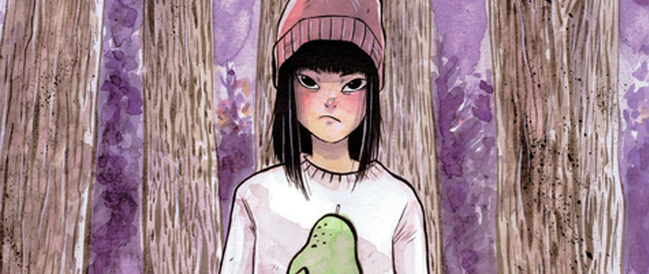 Other nominees:
Cullen Bunn (Harrow County, Blood Feud, Magneto)
Kelly Sue DeConnick (Bitch Planet, Captain Marvel)
Noah Van Sciver (Fante Bukowski, Saint Cole)
Warren Ellis (Injection, Karnak, Trees)
Best Artist: JH Williams III (The Sandman: Overture)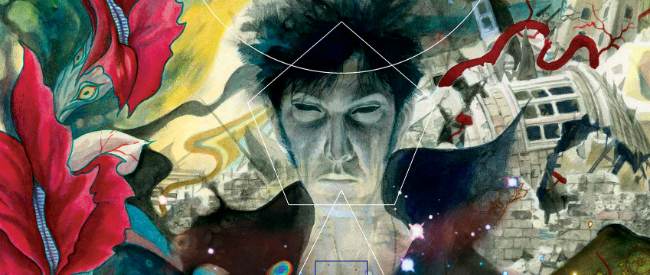 Other nominees:
Adrian Tomine (Killing and Dying)
Dustin Nguyen (Descender)
Joëlle Jones (Lady Killer, Brides of Helheim)
Robbi Rodriguez (Spider-Gwen)
Best Colorist: Jordie Bellaire (Injection, The Autumnlands: Tooth & Claw, The Kitchen)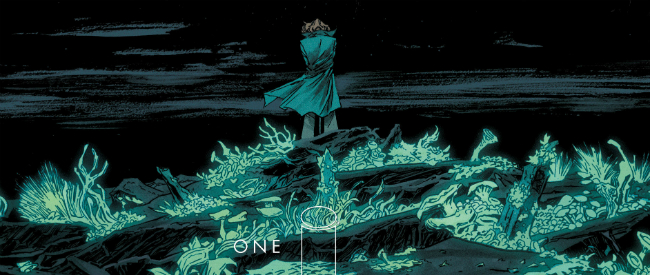 Other nominees:
Dave Stewart (Hellboy in Hell, B.P.R.D: Hell on Earth, Starve)
Elizabeth Breitweiser (The Fade Out, Outcast, Velvet)
Jordan Boyd (Invisible Republic, Ant-Man, Planet Hulk)
Matt Hollingsworth (Tokyo Ghost, We Stand on Guard, Suiciders)
Breakout Talent: Tillie Walden (The End of Summer, I Love this Part)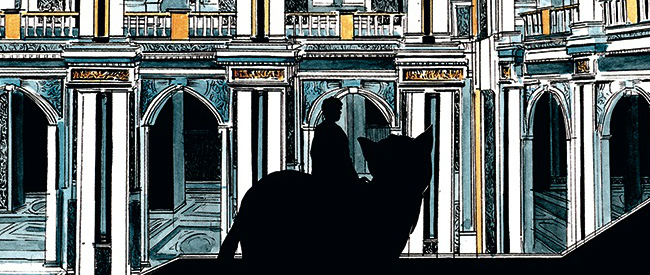 Other nominees:
Andrew MacLean (ApocalyptiGirl: An Aria for the End Times, Head Lopper, The Tomorrows)
Babs Tarr (Batgirl)
Danny Noble (Was it… Too Much for You?, Ollie & Alan's Big Move)
Jessica Martin (Elsie Harris Picture Palace, Vertigo Quarterly: SFX)
Best New Series: Midnighter (Steve Orlando, Aco & Stephen Mooney, DC)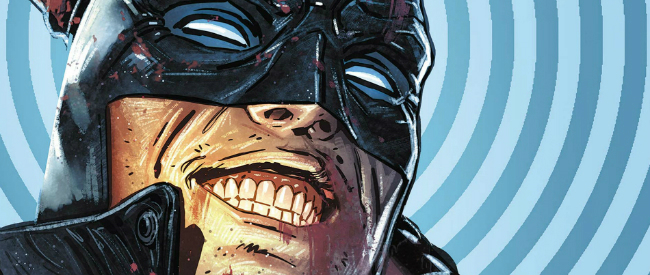 Other nominees:
Descender (Jeff Lemire & Dustin Nguyen, Image)
Harrow County (Cullen Bunn & Tyler Crook, Dark Horse)
Injection (Warren Ellis & Declan Shalvey, Image)
Invisible Republic (Gabriel Hardman & Corinna Bechko, Image)
Best Ongoing Series: Saga (Brian K. Vaughan & Fiona Staples, Image)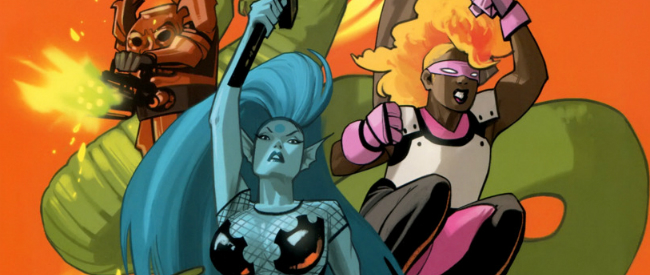 Other nominees:
Sex Criminals (Matt Fraction & Chip Zdarsky, Image)
Silver Surfer (Dan Slott & Michael Allred, Marvel)
The Bunker (Joshua Hale Fialkov & Joe Infurnari, Oni)
The Fade Out (Ed Brubaker & Sean Phillips, Image)
Best Limited Series: Lady Killer (Joelle Jones & Jamie S. Rich, Dark Horse)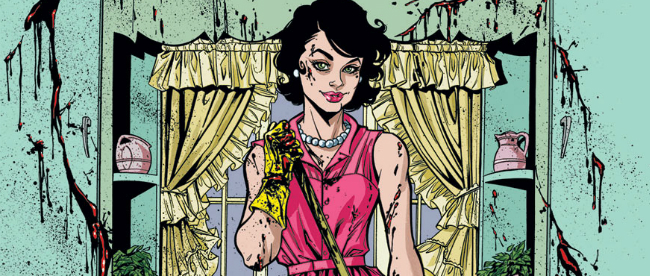 Other nominees:
The Sandman: Overture (Neil Gaiman & J.H. Williams III, DC/Vertigo)
The Spire (Simon Spurrier & Jeff Stokely, BOOM!)
The Tomorrows (Curt Pires, Jason Copland, Alexis Ziritt et al, Dark Horse)
We Stand On Guard (Brian K. Vaughan & Steve Skroce, Image)
Best One-Shot: Lost Property  (Andy Poyiadgi, Nobrow)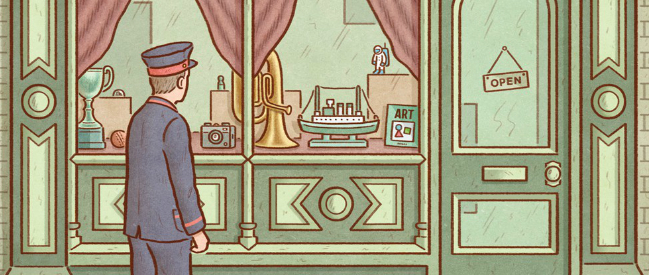 Other nominees:
Frontier #7: Jillian Tamaki (Jillian Tamaki, Youth in Decline)
Identity (edited by Sarah Broadhurst and Julia Scheele, One Beat Zines)
Multiversity: Ultra Comics (Grant Morrison, Doug Mahnke & Christian Alamy, DC)
Rabbit Thoughts (Kim Clements, Moustache Cupboard Press)
Best Graphic Novel: Death of the Artist (Karrie Fransman, Jonathan Cape)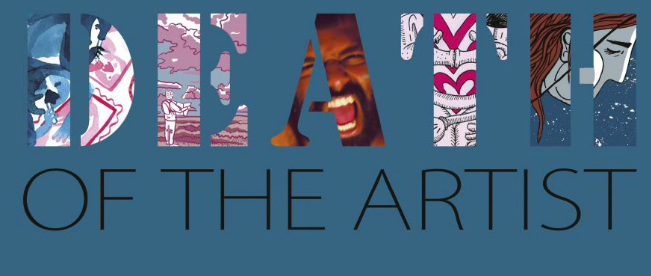 Other nominees:
Becoming Unbecoming (Una, Myriad Editions)
Killing and Dying (Adrian Tomine, Drawn and Quarterly)
Russian Olive to Red King (Kathryn Immonen & Stuart Immonen, AdHouse)
The Story of My Tits (Jennifer Hayden, Top Shelf Productions)
Best Book on Comics: Drawn & Quarterly: 25 Years of Contemporary Cartooning, Comics, and Graphic Novels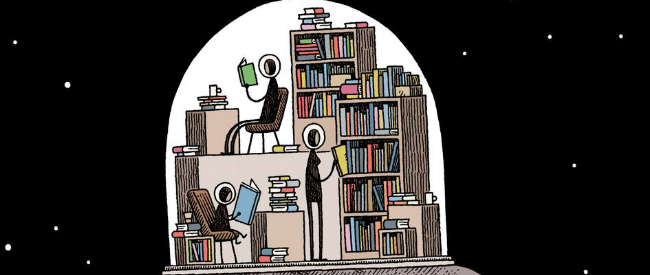 Other nominees:
Harvey Kurtzman: The Man Who Created Mad and Revolutionized Humor in America (Bill Schelly, Fantagraphics)
The Art of Mouse Guard 2005-2015 (David Petersen, Archaia)
Tove Jansson: Work and Love (Tuula Karjalainen, Particular Books)
Will Eisner: Champion of the Graphic Novel (Paul Levitz, Abrams)
Best Publisher: Image Comics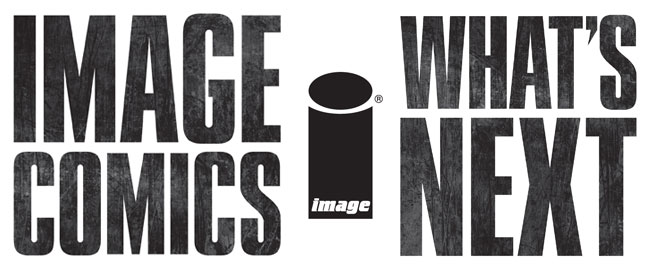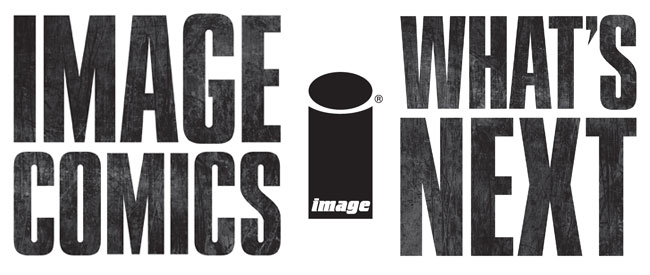 Other nominees:
Avery Hill Publishing
Breakdown Press
Fantagraphics
Retrofit/Big Planet