We seem to say this on a six-month cycle here at Broken Frontier but what a year it's been, once again, for micropublishers Avery Hill. Their 2016 line-up to date has included work from such acclaimed talent as Tillie Walden, Rachael Smith, Matthew Swan and Claire Scully. They published new issues of their serial offerings – multi-creator anthology Reads and Ricky Miller and Julia Scheele's Metroland. And, of course, let's not forget those Eisner and Ignatz award nominations for Tillie Walden…
The reason for that ever growing profile, and the deservedly increased recognition for their output, can be reduced to one very simple soundbite – the AHP team love the potential of the form in all its glorious diversity. It's readily apparent in the eclectic mix of artistic styles they showcase; it's obvious in the varied subject matter they delight in taking to a wider readership; and it shines through in every interview they give.
Today, Avery Hill have announced their Autumn 2016 schedule including work from British Comic Award winner Tim Bird, that dryly witty small press mainstay Steve Tillotson, and an expanded edition of The End of Summer from the phenomenon that is Tillie Walden.
We have previews from all three books below with corresponding links to previous Broken Frontier coverage for the uninitiated to whet your appetite…
Grey Area: Our Town by Tim Bird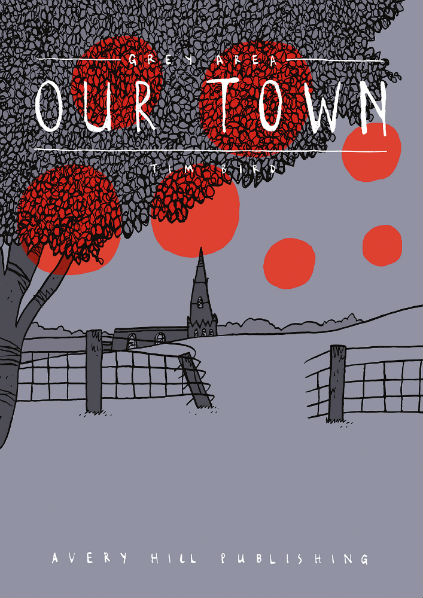 Each issue of Tim Bird's award winning series Grey Area has explored a different landscape, and in Our Town, Tim turns his focus to remembered places.
He recalls memories from childhood and draws on his relationship with his wife, to investigate how our lives are informed by the environment that we experience, and the times and places within which we exist.
These aspects of our lives are questioned and interrogated throughout the comic – memories change and places change, whilst we are shaped by our connections with those close to us, as well as the landscapes we inhabit.
Launching at Bristol Comic and Zine Fair on October 1st priced £7.00
Read our Grey Area: While the City Sleeps review here
Read our Grey Area: The Old Straight Track review here
Read our Grey Area: From the City to the Sea review here
The End of Summer by Tillie Walden (New Edition)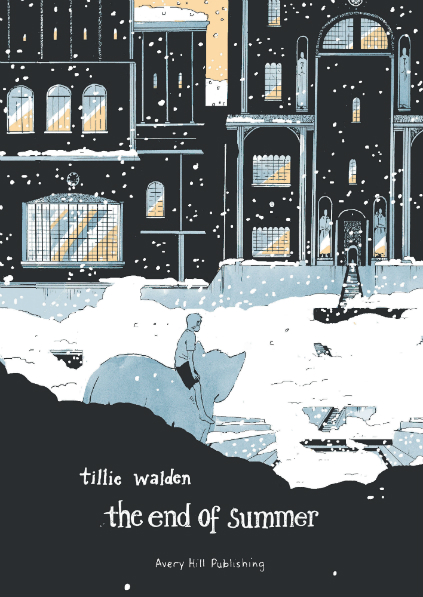 In a secluded castle, at the beginning of a winter that is predicted to last for three years, Lars is battling illness and boredom. He passes the time with his siblings and his giant cat, Nemo, as secrets are revealed and tensions within the family begin to simmer…
Tillie Walden's classic debut graphic novel returns in this special edition that includes the new prequel story, 'Lars & Nemo'.
Launching at the Lakes International Comic Art Festival on October 14th priced £11.99.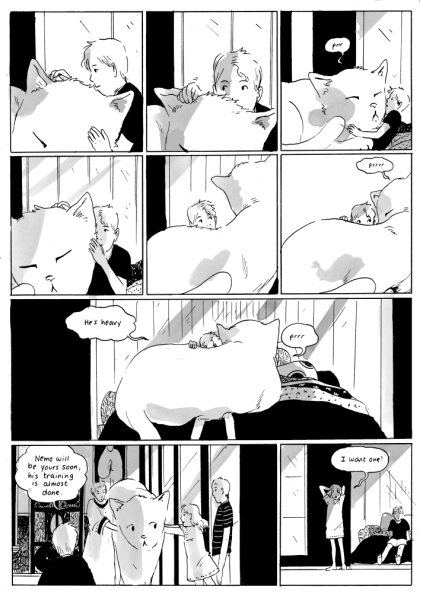 Read our The End of Summer review here
Read our Tillie Walden interview here
Untitled Ape's Epic Adventure by Steve Tillotson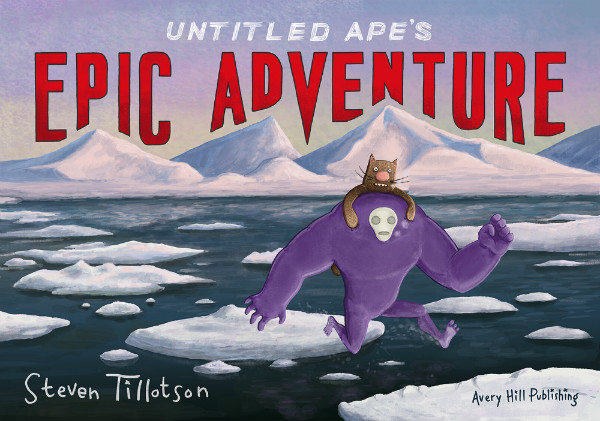 On this particular morning in this particular place, Untitled Ape (a giant purple ghost-beast) has decided he needs to see his family. His friend Cat (a cat) doesn't think it's a particularly good idea, but at this very moment a massive storm rolls in, and their epic adventure begins.
Without a map or much of a plan, they journey through flooded cities and stormy seas, across frozen plains and snowy mountains, and even up into the world of the clouds on their quest to find Ape's home in the jungle. Along the way they make the acquaintance of a cast of incredible characters, who both help and hinder them to equal degree.
Meanwhile and elsewhere, Ape's past is starting to catch up with him, and it becomes more and more difficult to keep his dark past from Cat…
What happened to Ape? Why doesn't he have a name? And can he resist the pressure to return to his old life and make sure his friends and family are safe? These are the questions that Jonathan Cape/Observer Graphic Short Story Prize Runner-Up Steven Tillotson wrestles with and ultimately answers in his long-awaited saga of trial, tribulation, and friendship.
Launching at Thought Bubble on November 5th priced £12.99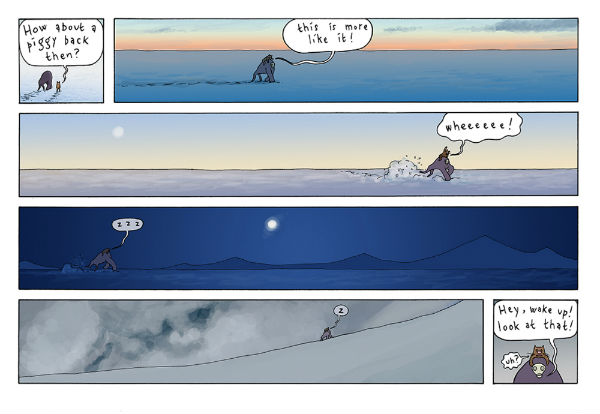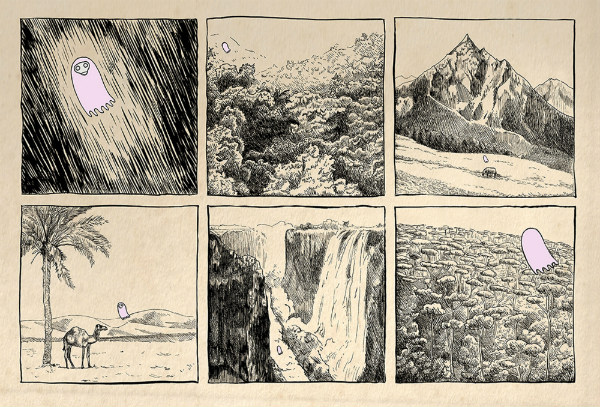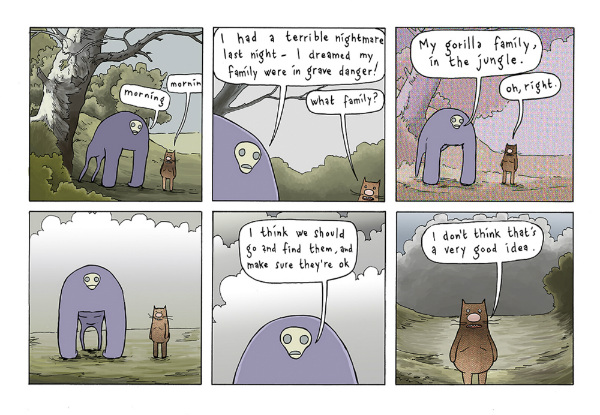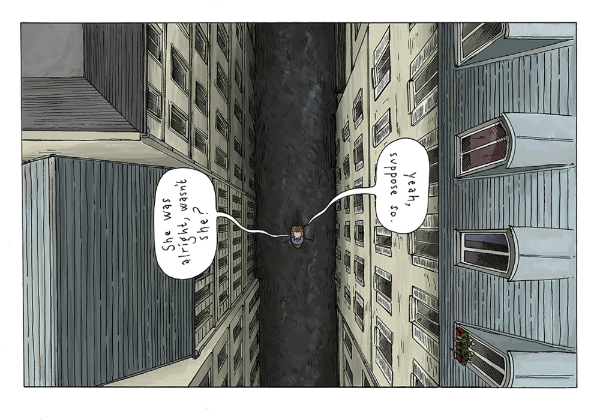 Read our review of Steve Tillotson and Gareth Brookes's Manly Boys and Comely Girls Annuals here
You can order Avery Hill Publishing comics from their online store here in the UK or from Retrofit in the US. Follow them on Twitter here.
For regular updates on all things small press follow Andy Oliver on Twitter here.