Simon Moreton, 2D Cloud, Rozi Hathaway, Impossible Books and more feature in January's round-up of what the great and the good of the small press scene are up to, both within and without the world of comics…
Smoo Comics #8 Available for Pre-order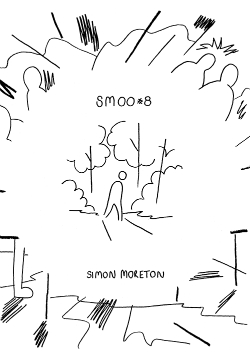 Everybody's favourite minimalist comics creator Simon Moreton has been in touch to let us know that the long-awaited Smoo Comics #8 is now available to order from his online store. Although we did have that handsome collection of Moreton's work, Days, from Avery Hill Publishing last year, the last new Smoo was published in 2013. So this is an eagerly anticipated release! The comic is A6, black and white with a fold-out central spread, priced £3.00 plus postage. Look for a review here in 'Small Pressganged' in due course.
SMOO 8
This is the first issue of SMOO in eighteen months. The zine tells the story of a year, from September to September. It was a really weird year; bird-watching on Theodore Roosevelt Island, contemplating; sadness; drinking; summer and new starts; Brooklyn underpasses. Drawn quickly, but with heart, in a week, here in Bristol. I'm really proud of this one; it's sort of scrappy but honest.
Simon has also relaunched his online store with a variable pricing structure for some of his work depending on what customers are available to afford. New releases will be sold at full price but older releases are available at three different levels. In his words "I think it's important to make this kind of work as available as possible, and I hope this goes some way towards that." The price points are at cost price, a mid-level price and full cover price. A laudable initiative and Moreton deserves recognition for making his work as accessible to as great an audience as possible.
There are some preview images from the new Smoo below.
2D Cloud Announce Publishing Plans for 2015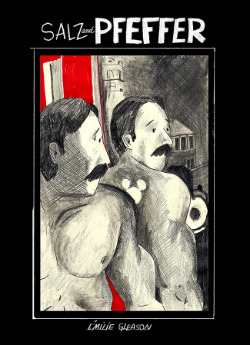 U.S. micropublisher 2D Cloud have announced their publishing plans for 2015 and it's an exciting line-up of work from one of the most innovative and boundary-pushing indie outfits I've covered in this column over the last couple of years. The Minneapolis-based publisher's expanding operation means they've also recruited a Marketing Director, Blaise Larmee, and a Publicist, Melissa Carraher. The scope of their ambitions for the next twelve months are summed up by 2D Cloud founder Raighne Hogan who says "We're publishing more books this year than the last five years combined, and looking to 2016 and beyond, our ambitions are equally sizeable."
Kicking off the year are three new books. Andy Burkholder's Qviet is "a provocative collection of a multi-year series that takes a fearless look at the abstractions of sex, of seeing, and the fluid relations between the two." Blaise Larmee's 3 Books is described as "three separate, intertwining works, including the highly anticipated Ice Cream Kisses, and features a mix of media: intimate Skype video sessions, bleed-through drawings and monochrome paintings." And, finally, Émilie Gleason's Salz & Pfeffer "brings to life a pageant of abduction, damnation, hell, brainwashing, fart jail, magical kingdoms, and murderous machinations."
With work from Meghan Hogan, Justin Skarhus, Raighne Hogan, Gina Wynbrandt, MariNaomi, Austin English, Lauren Monger, and one creator I'm particularly looking forward to seeing more from – Anna Bongiovanni – it looks set to be a banner year for 2D Cloud. If your interest is piqued then why not check out my 2D Cloud coverage in 'Small Pressganged' to date here.
Sequential City Exhibition at the Anise Gallery, London
The psychology of architecture in contemporary graphic novels is examined in a new exhibition opening at London's Anise Gallery on February 6th and running until March 15th. A number of 'Small Pressganged' favourites will have work on show including Owen D. Pomery (Between the Billboards – reviewed here and interviewed here), Tim Bird (Grey Area – most recent issue reviewed here), and John Riordan (recently interviewed here and whose Capital City can be seen below).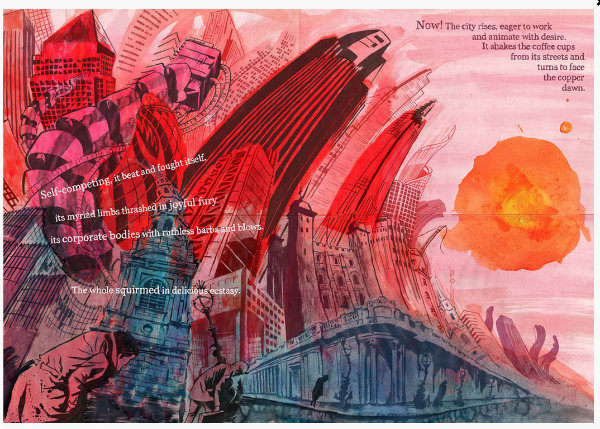 Alison Sampson, (whose Genesis from Image Comics I was very enthusiastic about here), Hannah Berry (of the excellent supernatural thriller Adamtine, reviewed here), and celebrated UK small press mainstay Lando (whose Gardens of Glass collection is available now from Breakdown Press) are all also exhibiting.
Sequential City is described as an "eclectic exhibition [that] explores the affect architecture has on our mental functions and behaviours through the medium of illustration. Drawing allows us to make sense of the world and through Sequential City we can see how these artists view the modern metropolis." More details about the exhibition on the Anise Gallery website here.
Avery Hill Publishing Joins SEQUENTIAL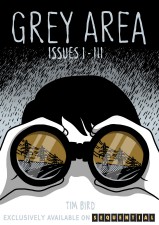 Avery Hill have let us know that a number of their books are now available digitally via the free SEQUENTIAL app. AHP co-publishers Ricky Miller and David White announced "We know SEQUENTIAL are exactly the right partner for us to enter into the digital arena with as they're as committed as we are to giving readers the best experience possible. They provide a cutting edge digital platform for the greatest comics around, and we're honoured to have our titles join them"
SEQUENTIAL Editorial Director Chloë Pursey sums up the appeal of the South London micropublisher saying "We're really delighted to welcome Avery Hill to SEQUENTIAL. Their eclectic, engrossing, lovingly-produced titles represent some of the very best of the UK small press scene and we're thrilled to be able to present their books in exciting new digital versions."
The publications in question are Gill Hatcher's The Beginner's Guide To Being Outside (BF review here), Simon Moreton's Days (BF review here), Tim Bird's Grey Area including out of print issues (BF review here), and EdieOP's Maleficium (BF review here). You can visit the Avery Hill page on SEQUENTIAL here and the books are 50% off print price.
Final Days of Impossible Books
Earlier this month we had the sad news that the much-loved UK indie/small press distro Impossible Books was closing its doors. I am particularly indebted to the excellent service provided by the outfit's Camila Barboza and Taylor Lilley for material either covered in this column or acquired for research into creators featured here. How else would I have reviewed small press work from Brazil, to give just one example?

While Impossible Books will be missed terribly there's still time to take advantage of their closing down sale before they're gone for good at the end of February. And thank you IB for bringing some amazing creators/projects to a greater audience in the UK over the last couple of years!
Rozi Hathaway's 'The Red Road' Journey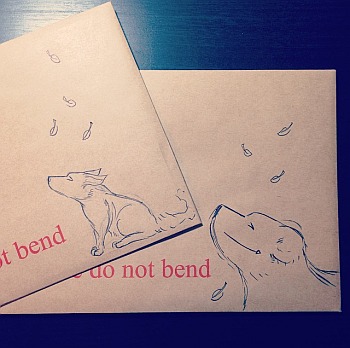 All small pressers will remember the sense of trepidation as they embarked on that first self-publishing adventure. Rozi Hathaway who – along with the celebrated likes of Bryan Talbot, Karrie Fransman, Hannah Berry and Mark Stafford – was part of Ravi Thornton's Broken Frontier Awards-nominated HOAX Psychosis Blues creative crew last year, has just put her first solo print project The Red Road out into the world.
I reviewed The Red Road at BF last week describing it here as "Stunningly rendered, and painfully beautiful in its own way, The Red Road is an outstanding debut print offering. Keep your eyes on Rozi Hathaway's work this year because she's one of half a dozen or so names I have on my list of self-publishing talents I believe will make the next step up in 2015."
Hathaway has been updating her blog regularly here on her site over the last few months detailing the book's evolution from concept to physical reality with all the accompanying feelings of nervousness, apprehension and excitement that comes with that process. Well worth a read-through, especially for newbie creators in a similar position who I am sure will find much of use to take from Rozi's honest commentary. And don't forget you can order a copy of The Red Road here. 
For regular updates on all things small press follow Andy Oliver on Twitter here.