It's almost Wednesday, and you know what that means: a fresh load of comics and graphic novels! With so many publications hitting your local comics store or digital storefront, BF is here to lead you through the woods. If you want to know which books should be on your pull list, look no further…
Comic of the Week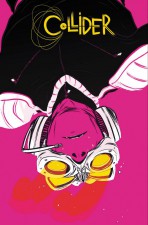 Collider #1
Almost five years after closing the doors of the Bug Bee Gone company in his debut series, The Exterminators, Simon Oliver comes back to Vertigo for another twisted tale. This time, the story isn't about killing roaches, but wormholes and gravity failures. In a world where the laws of physics don't always work the way they're supposed to, it's up to Adam Hardy and his Federal Bureau of Physics team to prevent things from really getting out of hand.
The art chores are handled by Robbi Rodriguez, whose quirky style should really mesh with Olliver's equally quirky script on what promises to be a great ongoing sci-fi romp. And with covers by the amazingly talented Nathan Fox thrown in for good measure, what's not to like?
Simon Oliver (W), Robbi Rodriguez (A) • DC Comics/Vertigo, $2.99
– Frederik Hautain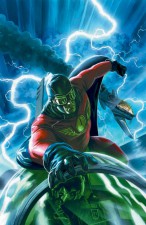 Captain Midnight #1
Following up his recent reintroduction to modern audiences in Dark Horse Presents, Captain Midnight takes on undead Nazi hold-outs in the present day in this fun and exciting pulp reboot from Joshua Williamson and Fernando Dagnino. Reawakened suddenly in the 21st Century, Captain Midnight struggles to find his role in a world that has seemingly passed him by.
If you thought Captain America had cornered the market on the man-out-time schtick, then think again! With a welcome pulpy penchant for escorting his adversaries to the grand old dirtnap, does this brilliant science adventurer have what it takes to survive in the digital age?
Joshua Williamson (W), Fernando Dagnino (A) • Dark Horse Comics, $2.99
[Read our interview with Joshua Williamson]
– Jason Wilkins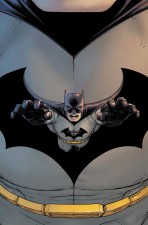 Batman, Incorporated #13
This is it.
Grant Morrison's epic, seven-year run writing Batman comes to an end this week. Not only that, but this issue acts as Morrison's last regular work on ongoing superhero comic books for the foreseeable future.
As for the story itself, we will see the epic confrontation between Bruce and Talia after all that she has put him through in the course of this series. And the solicitation cryptically teases, "Batman saves the world and loses everything".
Grant Morrison (W), Chris Burnham (A) • DC Comics $2.99
– Levi Hunt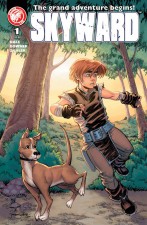 Skyward #1
Action Lab Entertainment follows up the critical success of its instant all-ages classic Princeless with its first ongoing series courtesy of writer/artist Jeremy Dale.  With his accessible art style and rousing fantasy setting, Dale is positioned to reach a whole new audience with his high fantasy epic.
Straight from the self-publishing gutters to your local comic shop, Skyward speaks to the kid in all of us with its focus on action and high adventure. With only himself to rely on, can young Quinn escape the wily machinations of his family's murderers? Support this creator-owned ongoing series to find out!
Jeremy Dale (W/A) • Action Lab Entertainment, $3.99
– Jason Wilkins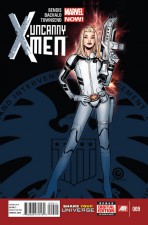 Uncanny X-Men #9
With the team or back with your family, new mutant Fabio is about to learn that being a mutant isn't easy wherever you go. And with S.H.I.E.L.D. agents pressuring him for the location of the X-Men, this newbie is in over his head. Meanwhile, the new mutants at the Xavier School are going to learn the hard way just what it means to be an X-man.
Brian Michael Bendis is the master of X-angst, and as Scott struggles to re-learn his own powers, we'll see the true measure of a leader.
Brian Michael Bendis (W), Chris Bachalo (A) • Marvel Comics, $3.99
– Karen O'Brien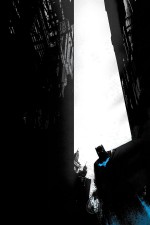 Batman Annual #2
Promising to be the most eerie Zero Year adventure yet, the inmates of Arkham Asylum enter the world of young Bruce Wayne. Writers Scott Snyder and Marguerite Bennett introduce a frightening new villain, The Anchoress, who is reportedly Arkham's very first inmate.
Withered away by her time in Arkham, why does she add thousands of tick marks to the stone walls of her cell? What did she do to earn the distinction of becoming Arkham's first prisoner? And how will she impact Bruce's war on crime?
Scott Snyder and Marguerite Bennett (W), Wes Craig (A) • DC Comics, $4.99
– Karen O'Brien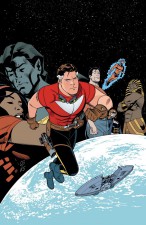 Tom Strong And The Planet Of Peril #1
Absent from the comics scene for the last few years, Tom Strong and family make a very welcome return under the aegis of Vertigo Comics, thanks to fan-favorite artist Chris Sprouse and long-time Alan Moore proxy Peter Hogan.
When his daughter's unborn child is threatened before it's even born, Tom Strong remembers the one thing that can save his family's future. If it means a journey to Terra Obscura, then it's not only Tesla Strong who benefits but fanboys the world over. If public domain Golden Age heroes are your bag, then Planet of Peril is the book for you this summer!
Peter Hogan (W), Chris Sprouse (A) • DC Comics/Vertigo, $2.99
– Jason Wilkins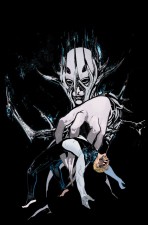 Animal Man Annual #2
The New 52 promised big surprises and bold new directions. No title delivered on this promise more than Jeff Lemire and Travel Foreman's Animal Man. Unfortunately, Foreman left the title after the first story arc and the title never quite recovered from the loss.
But for one issue, the original creative team will reunite on Animal Man Annual #2. Foreman's sketchy and at times surreal work notched up the horror in an already terrifying book in the early chapters. Now, with the return of Foreman's art, it appears Lemire's scripts will also return to a scary place as Buddy takes on giant spiders.
Jeff Lemire (W), Travel Foreman (A) • DC Comics, $4.99
– Levi Hunt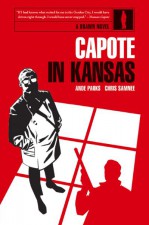 Capote in Kansas HC
Oni Press's Capote in Kansas remains true to its title, chronicling the real-life events behind In Cold Blood, author Truman Capote's seminal non-fiction novel. Accompanied by his friend and assistant Harper Lee (of To Kill a Mockingbird fame), the fictionalized Capote sets out on a research trip to the American Midwest of the early 1960s, uncovering the secrets behind a small town's gruesome quadruple murder.
Together, Ande Parks and Chris Samnee weave a piece of gritty Americana, a story of crime and intrigue outlined in stunning black-and-white. Part biography, part true-crime, and part surrealist docudrama, Capote in Kansas is a fitting addition to the popular legend of a great American author.
Ande Parks (W), Chris Samnee (A) • Oni Press, $19.99
– Evan Henry