It's almost Wednesday, and you know what that means: a fresh load of comics and graphic novels! With so many publications hitting your local comics store or digital storefront, BF is here to lead you through the woods. These are the books that need to be on your pull list this week.
Comic of the Week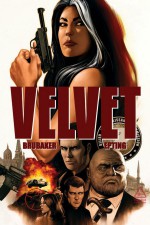 Velvet #1
The last time Ed Brubaker and Steve Epting launched a new ongoing series together, they delivered an epic story that helped to define mainstream comics in the 2000s. Their Captain America run remains a high point in superhero comics even a decade after it originally launched. Needless to say, Velvet has a lot to live up to.
This title, again delving into the world of espionage that the two creators are so adept at handling, is just the latest of Image's new series to debut in 2013. But, it also might be the one I'm most excited for. The comic book landscape hasn't quite been the same the past few years with Brubaker only working on Fatale. Any and all work from him, both creators in fact, is a reason to celebrate.
Ed Brubaker (W), Steve Epting (A) • Image Comics, $3.50
– Levi Hunt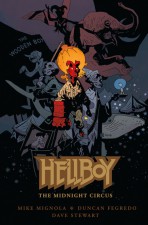 Hellboy: The Midnight Circus
Mike Mignola is once again teaming up with Duncan Fegredo to bring us a Hellboy story that's full of the usual deadpan humor, smart writing, and art teeming with a hauntingly alluring eeriness. If all that's not enough, there is a ton of young Hellboy (not the Itty Bitty version) in Midnight Circus, which is just about as cute and fun as it sounds.
The premise of Hellboy at a scary circus is already intriguing, but fans of Fegredo know that his style is perfect for this kind of story and setting. I know I'm going to be spending hours going back over the pages to look at the art long after I've finished reading.
Mike Mignola (W), Duncan Fegredo (A) • Dark Horse Comics, $14.99
– Jonah Lang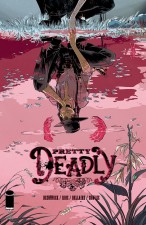 Pretty Deadly #1
After working on Osborn at Marvel, writer Kelly Sue DeConnick and artist Emma Rios are bringing their successful partnership to the creator-owned side of the street for this eagerly awaited mash-up of the supernatural and the Old West, which Image describes as "simultaneously beautiful and savage." It's the story of Ginny – a mysterious and striking young woman who rides through the badlands of the West doling out vengeance.
The book has had a buzz around it since it was announced, and its creators are clearly as excited about it as everyone else, talking about influences including spaghetti westerns, Japanese horror and the fairy tales of the Brothers Grimm. Add colours by Jordie Bellaire to the mix, and this promises to be a treat for the eyes as well as the imagination. And did I mention it's narrated by a butterfly and a dead rabbit?
Kelly Sue DeConnick (W), Emma Rios (A) • Image Comics, $3.50
– Tom Murphy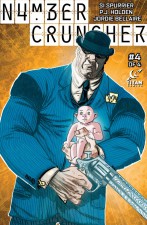 Numbercruncher #4
At Broken Frontier, we've been lauding Numbercruncher since the start. Of all of upstart Titan Comics' first wave of releases, this is the book that stands out head and shoulders above its brethren. That's because it's incredibly clever, complex and wordy – yes, those stories do still exist – and refusing to fit in whatever genre category you want to push it into.
Numbercruncher is the kind of comic that refuses to be pigeonholed, and that's why you're likely to find it among our BF Award nominations for best limited series of the year.
If this title hasn't been on your pull list, you might want to wait for the trade at this point. Everybody else can only hope that Spurrier and Holden have more Bastard Zane adventures in them when this final issue wraps.
Si Spurrier (W), PJ Holden (A) • Titan Comics, $3.99
– Frederik Hautain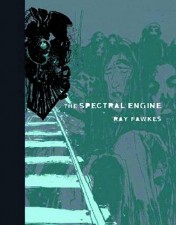 The Spectral Engine
Much as fellow Canadian Jeff Lemire splits his time happily between his mainstream work for DC Comics and his more literary creator-owned comics explorations, Constantine and Justice League Dark scribe Ray Fawkes returns to his roots north of the 49th Parallel with a compendium of interlinked ghost stories just in time for Halloween.
Literally and figuratively, the Spectral Engine is the vehicle by which Fawkes examines thirteen "historically documented" tales of the supernatural culled from all over Canada. Once again pushing the boundaries of the graphic narrative, is there any doubt Fawkes' latest opus will land him another Eisner nom?
Ray Fawkes (W/A) • McClelland & Stewart, $27.95 (CAD)
– Jason Wilkins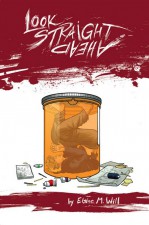 Look Straight Ahead
Having already received the Joe Schuster and Xeric Awards as a work in progress, Elaine M Will's story of a high-school student's struggle with mental health problems finally receives the graphic novel treatment. When isolation and bullying push aspiring artist Jeremy Knowles into a breakdown, he has to grapple with the meaning of sanity and what art can do for us all.
Will tackles the story with energy, flair and a light touch, through a mix of bold cartooning and imaginative layouts. Drawing on the author's own experiences, this is an important piece of work that again highlights the ability of comics to tackle the real world.
Elaine M Will (W/A) • Cuckoo's Nest Press, $19.95
– Tom Murphy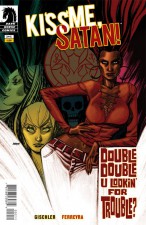 Kiss Me Satan #2
Hitman Barnabus Black is on the run. Having abandoned his usual occupation and chosen to protect a coven of witches targeted by a local werewolf leader named Cassian, his life as an earthbound fallen angel has become a lot more complicated. Even if he can fulfill his longtime aspiration of regaining his wings, Barnabus will be lucky to make it out of this job in one piece.
In a world where the werewolf mafia, vampire bounty hunters, and demonic hit squads are all very real threats, Barnabus is caught right in the middle. Perfectly blending horror, action, and urban fantasy, Kiss Me Satan might just be one of the best horror titles currently on the market.
Victor Gischler (W), Juan Ferreyra (A) • Dark Horse Comics, $3.99
– Evan Henry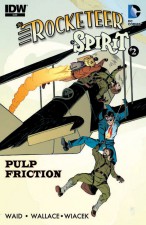 The Rocketeer/The Spirit: Pulp Friction #2
The second installment of the year's most exciting pulp team-up finds the mystery deepening in the City of Angels. The TV terror threatens, and these heroes have to learn to work together to save the day.
Writer Mark Waid is delivering spot-on characterizations of Denny Colt and Cliff Secord with period-appropriate dialogue that enhances the atmosphere and propels the action, and it will be fun to see how penciler Loston Wallace interprets these fan-favorite characters.
Mark Waid (W), Loston Wallace (A), Bob Wiacek (I) • IDW Publishing/DC Comics, $3.99
– Karen O'Brien