It's almost Wednesday, and you know what that means: a fresh load of comics and graphic novels! With so many publications hitting your local comics store or digital storefront, BF is here to lead you through the woods. These are the books that need to be on your pull list this week.
Comic of the Week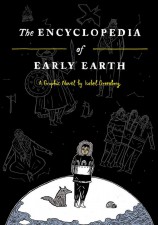 The Encyclopedia of Early Earth
Since Isabel Greenberg won the Observer/Jonathan Cape short story competition, with 'Love in a Cold Climate' in 2011, canny industry observers have been counting down the months to the publication of her debut full-length graphic novel The Encyclopedia of Early Earth. Set in a hitherto undocumented period of human history the book presents the bizarre myths and legends of this world via a roaming storyteller on a spiritual quest, all presented with Greenberg's quirky storytelling tics and folk art visual sensibilities.
Cape have been responsible for introducing us to a number of truly exciting comics creators over the last couple of years but in Isabel Greenberg they have one of the most vibrant new talents in British comics. The Encyclopedia of Early Earth has gained a deserved status as one of 2013's most eagerly anticipated British graphic novels. Pick it up on the 3rd October to see just what all the fuss is about.
Isabel Greenberg (W/A) • Jonathan Cape, £16.99
– Andy Oliver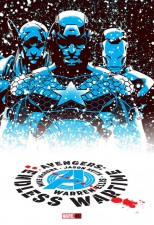 Avengers: Endless Wartime
Warren Ellis returns to mainstream Marvel, helping to launch the company's new line of original graphic novels. While the story is intended as an entry point for fans of the movies, there will be plenty here for the longtime reader as well. The Avengers team presented in this book will be similar to what is seen in the current comic books, and is more or less "in-continuity".
The story itself, illustrated by Mike McKone, deals with the Avengers fighting ghosts from their past. Political issues and national-identity seem to be among the themes that the Avengers will be wrestling with in this book. Early reviews have been positive, so keep an eye out for this book.
Warren Ellis (W), Mike McKone (A) • Marvel Comics, $14.99
– Levi Hunt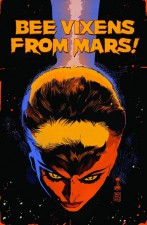 Grindhouse: Doors Open at Midnight #1
Fresh off of her brilliant turn through the heavy, intrigue-laden streets of the Big Smoke in Ashes, Alex De Campi tries her hand at the schlock-and-awe tactics of B-movie sci-fi, with her latest release from Dark Horse.
About as far away thematically from socially-bankrupt dystopic political thrillers as one can get, this eight-issue limited series celebrates everything that is great about the not-so-great movies of our youth. First up?
"Bee Vixens from Mars"? Consider me happily stung!
Alex De Campi (W), Chris Peterson(A) • Dark Horse Comics, $3.99
– Jason Wilkins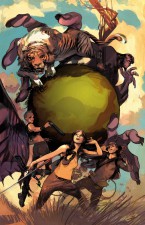 Hinterkind #1
Vertigo fans have every reason to rejoice as Fall 2013 breaks. DC's mature readers imprint hadn't managed to steal the spotlight – not in a positive way at least – for quite some time, but that's all changing with a lineup of new quality books launching here and now.
One of those series is Ian Edginton's Hinterkind, a comic that fits the fantastical corner of the Vertigo spectrum like a cork fits a bottle of Pinot Noir. The mythical and magical creatures that roamed the earth ages ago are back to reclaim the land from the species that drove them away: us humans. Stuck in the middle of it all is teenage girl Prosper Monday, who hopes to find her missing grandfather in a world turned upside down.
Ian Edginton (W), Francesco Trifolgi (A) • DC Comics/Vertigo, $2.99
–  Frederik Hautain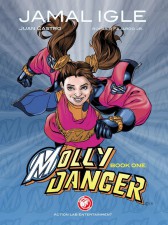 Molly Danger: Book One
Literally years in the making, Jamal Igle's (The Ray) creator-owned all-ages superheroine Molly Danger makes her debut this fall in a gorgeous European-style album from the folks at Action Lab Entertainment.
The latest in a series of strong youth-oriented comics from the publisher, Molly Danger seems poised to push the burgeoning new market segment to the next level with its ultra-high level production values, exceptional artwork, and engaging story.
Jamal Igle (W/A) • Action Lab Entertainment, $19.95
– Jason Wilkins
Read our review of Molly Danger: Book One review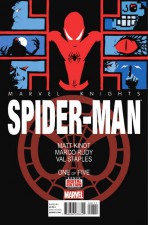 Marvel Knights: Spider-Man #1
"I wanted to come up with something a little different," writer Matt Kindt said. And different it is. Spider-Man will spend a busy week battling 99 of his foes in the unprecedented Marvel Knights: Spider-Man #1.
Kindt and Rudy remove our Friendly Neighborhood Spider-Man from the neighborhood and send him to a host of new locations bound to test his abilities in this epic physical and psychological challenge. What kind of a toll will this marathon brawl take on Spidey?
Matt Kindt (W), Marco Rudy (A), • Marvel Comics, $3.99
– Karen O'Brien
Lighter than My Shadow
Katie Green will be a familiar name to most enthusiasts of the U.K. small press scene with The Green Bean, her unique and very personal approach to zine publication, having a special charm that has made it a firm favourite of many self-publishing fans.
Years in the making, Lighter than My Shadow is her first graphic novel detailing her battle with eating disorders. It's autobio comics dealing with not just struggle and recovery but also acting as an exposure of those sinister elements who prey on the defenceless. The first 24 pages of Lighter than My Shadow are available to read on the book's official site: underlining the power of Green's work on what looks set to be a truly unforgettable graphic memoir.
Katie Green (W/A) • Jonathan Cape, £20.00
– Andy Oliver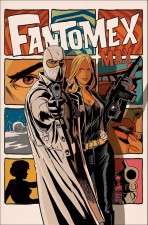 Fantomex MAX #1
For those of you who have never heard of Fantomex, picture a modern-day Gambit that was grown in a lab by the same secret government shadow organization that created Wolverine. He wears a ninja mask all the time, has three brains, and pretends to be French for the hell of it.  Pretty awesome, huh?
The Grant Morrison creation is part super thief, part killer mutant sentinel hybrid weapon, and he's never seen a story without copious amounts of murder, intrigue, and bloodshed, so he's a natural fit for the Marvel MAX line. I've been loving what Marvel's been doing with Fury MAX and Wolverine MAX, so I'm really looking forward to seeing what they're going to do with one of my favorite characters.
Andrew Hope (W), Shawn Crystal (A) • Marvel Comics, $3.99
– Jonah Lang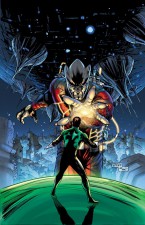 Green Lantern #24
A new story arc is breaking with issue #24 that will have grave repercussions across the Green Lantern Corps. In "Lights Out" Relic arrives on Oa and the Corps are going to have to work together to stop this new threat. A high body count is expected during this run, so don't be surprised if some of your favorite members from each Corps aren't around by the time this arc ends.
Writer Robert Venditti (X-O Manowar, The Surrogates) and artist Billy Tan (Tomb Raider, Uncanny X-Men) became the new creative team with issue #21 and are off to a universe-shattering start.
Robert Venditti (W), Billy Tan (A), • DC Comics, $2.99
– Karen O'Brien
The brainchild of Phil McClorey and Brian Evinou, Monstrosity is a rollicking, manic exploration of monsters in all of their gloriously creepy permutations.
Drawing on a deep pool of indie talent recruited from across the globe, Monstrosity's loose framework allows its creators ultimate freedom to approach their shared theme from a variety of unexpected angles and genres. Whether through humor, blockbuster action, or cautionary twist, Monstrosity is a compendium of human foibles and tragic flaws that inevitably give life to our monsters.
Various (W), Various (A) • Alterna Comics, $14.99
– Jason Wilkins
Read our review of Monstrosity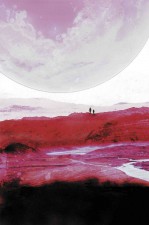 Savage Wolverine #9
The folks at DC Comics have impressed a lot of readers with their Legends of the Dark Knight and Adventures of Superman series'. Each book allows all creators, from the top-talent to relative newcomers, to write out-of-continuity stories about two of the greatest heroes in comic books.
Marvel's answer to those books has been Savage Wolverine. After a few months of Frank Cho, then Zeb Wells and Joe Madureira, the brilliant Jock takes over both writing and drawing on the series. This is the first of a three part science fiction story that strands a future Wolverine on a far distant planet. This all sounds so crazy that it has to work. And even if it somehow doesn't, Jock's art is always great.
Jock (W and A) • Marvel Comics, $3.99
– Levi Hunt