It's Wednesday, and you know what that means: a fresh load of comics and graphic novels! With so many publications hitting your local comics store or digital storefront, the BF staff is here to lead you through the woods with our weekly staff picks. Satisfaction guaranteed.
Comic of the Week
Pope Hats #4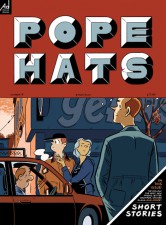 Having trousered the Ignatz Award for Outstanding Comic and a Doug Wright Spotlight Award in recent years, Ethan Rilly's one-man anthology title, Pope Hats, has become an eagerly awaited new release in the alt-comics scene.
If you're new to Rilly's confident and engaging work, this is a great opportunity to jump on board. Issue #4 is a special full-colour issue that lays aside the ongoing 'Frances and Vickie' series for a set of self-contained stories, including tales of troubled parents ('The Nest'), a forceful artist ('Stained Glass') and loneliness in a scorched-earth colony ('The Hollow').
Rilly's cartooning has generated a buzz among the comics cognoscenti for a while now, and let's hope that this accessible collection of work will boost the profile of both the Montreal-based creator and "boutique publishing juggernaut" AdHouse Books. A brief PDF preview is available here.
Ethan Rilly (W/A) • AdHouse Books, $7.95
– Tom Murphy
A-Force #1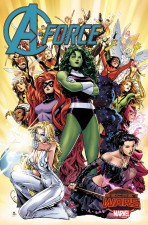 Something of a rarity among the Secret Wars tie-ins, A-Force is a truly all-new concept that's still managed to maintain most of its mysteries.
Who is the familiar foe that draws She-Hulk, Dazzler, Medusa, and Nico Minoru away from the utopian island of Arcadia? What secrets does the sentient universe Singularity hold? I've no clue, but with G. Willow Wilson and Marguerite Bennett at the helm, I'm eager to find out.
Artist Jorge Molina is a great choice for the title, bringing a realism to all of the main characters that complements their superheroic status. Don't pass this book by on the shelves – give it a chance to impress you, and you could be one of the first fans of Marvel's next sleeper hit.
G. Willow Wilson & Marguerite Bennett (W), Jorge Molina (A) • Marvel Comics, $3.99
– Paul Mirek
Optic Nerve #14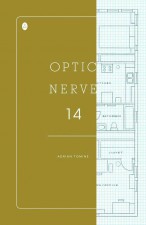 In a similar vein, this week also brings the latest issue of Adrian Tomine's Optic Nerve. Incredibly, this marks the 20th anniversary of the series, during which time Tomine has established himself as one of the form's most distinctive voices, with a particular gift for crafting beautifully polished little vignettes with a resonance that far outweighs their page counts.
The pristine clarity of Tomine's work makes every page he creates a pleasure to navigate, while his insight into both character and the world around us provides the reader with a contemplative, thought-provoking and often haunting experience.
The new issue offers two stories (as well as a bonus autobiographical strip). 'Killing and Dying' – casting an eye on parenthood, mortality and stand-up comedy – looks at a father's struggles to be supportive, while 'Intruders' depicts a man obsessively trying to find his way back to a former life by revisiting places he once knew.
Adrian Tomine (W/A) • Drawn and Quarterly, $6.95
– Tom Murphy