I first met some of the creators who make up the Kadak Collective three years ago at the East London Comics and Arts Festival (ELCAF). Their work was so exciting that I said of them in my festival round-up "If I had to pick one new venture from the weekend to keep an eye out on it would have to be the Kadak Collective, a group of South Asian women creators whose instantly eyecatching table of comics and zines was the buying highlight of the weekend for me."
Since then Kadak has been expanding and we interviewed the members of this collective of South Asian womxn and queer folk at Broken Frontier last year in a major three-part series (you can read it all in one place here at BF). Kadak's Akhila Krishnan and I chatted at the recent Laydeez do Comics Festival about their future plans and we have the press release about their new 50-creator (!) anthology Bystander for you below. It includes work from our Broken Frontier 'Six Small Press Creators to Watch' artists Sabba Khan (from 2017) and Aleesha Nandhra (2019).
We'll have more details about the anthology which we'll be supporting with further coverage in the near future. In the meantime make sure to follow Kadak on social media (details at bottom of article) as they continue to introduce their artists there.
This proposed anthology led by the Kadak Collective, is a collection of graphic narratives (for print and web) about geography and gender, identity and self, boundary and exclusion, experienced through the lens of the 'other'– the bystander.
Kadak is a collective of South Asian women, non-binary, and queer folk who work with graphic story-telling of different kinds. An ever-expanding group of creators, we work on self-authored projects and zines. Kadak in Hindi, means strong, severe, sharp — like our tea.
We came together as a collective in 2016 and since then we've received commissions from The Goethe Institute, British Council, Akshara Centre, and the Gaysi Zine for our work. We've been invited to show our work at the Fumetto Comics Festival, East London Comic Arts Festival, Chicago Art Book Fair, and LA Zine Fest, to name a few. We've also been profiled in a number of publications including Elle Magazine, Broken Frontier, Hindustan Times, Harper's Bazaar, and will be part of an upcoming international publication on women led collectives from around the world.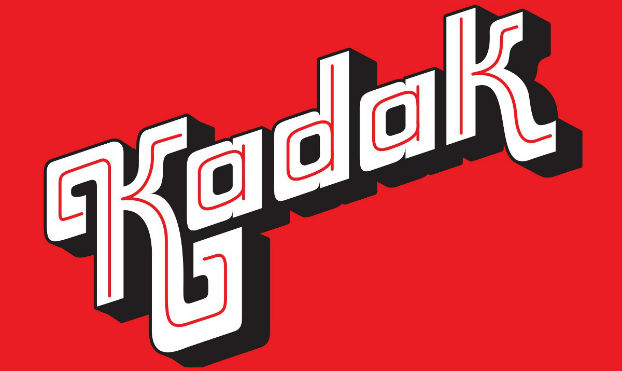 We are non-hierarchical in our structure and do all of our work online, collaborating virtually on the web. We are very interested in the possibilities that digital publishing offers to content creators – therefore this anthology is comprised of both a print and a digital component, which live alongside a series of on-ground workshops, running across continents.
The Bystander Anthology is an incredible and unique project that foregrounds authentic voices from this part of the world, with a design, editorial and production team of brown people. Our project features one of the most diverse and inclusive line-up of practitioners, representing a range of South Asian, non binary, and queer identities. We haven't seen a project of this nature, scale and authorship before, and the Kadak Collective is thrilled to be taking the first steps to realising it.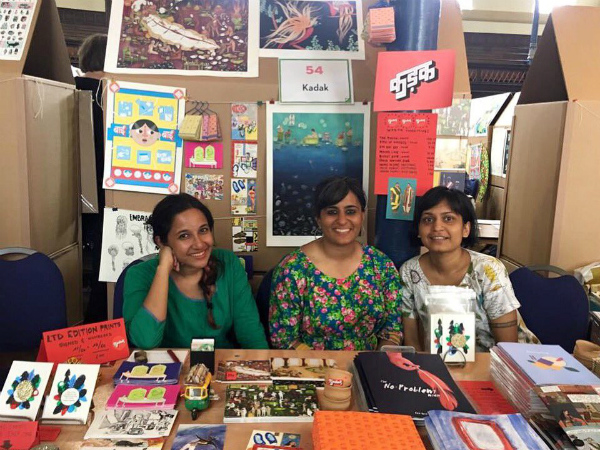 Kadak at ELCAF back in 2016
We live in a world of breaking news, both local and global. The question of taking action is immediate, and one that needs to be addressed with a sense of depth and responsibility. This makes the topic of the bystander relevant and almost viscerally important now. Who engages, who witnesses? Whose voice is heard and whose is ignored?
As a group of South Asian creators from all across the world, our perspective on this is unique – each one of us is from the margins of identity, be it gender, sexuality, caste, class, language, race, region, religion, colour – and has had the experience of the bystander/bystandee at some point in time. As creators engaging with visual and verbal media, looking at the bystander is almost self-reflexive: it brings our own work, our worldview, our ways of representation into question. 'Bystander' as a word also holds within it many tensions and connotations, in language, behaviour, culture: especially in the subcontinent. This is also why we have chosen it as a starting prompt for this project.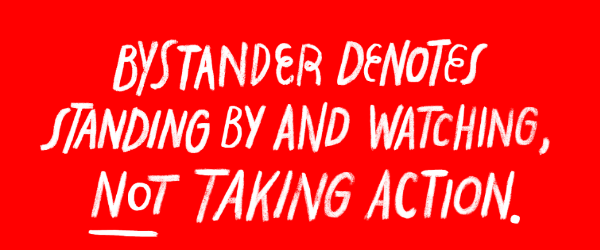 The Bystander Anthology will be featured on BBC World Service, which is following the project over the course of one year from conception to launch.
We have nearly 50 confirmations for the project from a range of creative practitioners (individual and collective) including artists, writers, poets, illustrators, film-makers, designers and activists. These practitioners are based in 10 countries – India, Pakistan, Sri Lanka, Bangladesh, Nepal as well as the diaspora and displaced in US, Canada, UK, Australia and Germany.
They are: Aziza Ahmad, Sabika Abbas, Upasana Agarwal, Aravani Art Project, Samya Arif, Ira Balachanthiran, Mrigaja Bajracharya, Gopika Bashi, Priya Dali, Shilpa Das, Soumya Dhulekar, Pavithra Dikshit, Jasjyot Singh Hans, Nabigal-Nayagam Haider Ali, Isuri M H, Swati Janu, Humayra Kabir, Sense Kaleidoscope, Divya Kandukuri, Saffa Khan, Sabba Khan, Reem Khurshid, Akhila Krishnan, Shreyas R Krishnan, Lungshai Leisan, Mira Malhotra, Ayangbe Mannen, Sab Meynert, Nandini Moitra, Prachi Mokashi, Sana Nasir, Aleesha Nandhra, Anjora Noronha, Aarthi Parthasarathy, Thilini Perera, Ibrahim Rayintakath, Saheb Ram Tudu, Shraddha Shreshtha, Shrujana Shridhar, Janine Shroff, Sindu Sivayogam, Kruttika Susarla, Supriya Tirkey, Kritika Trehan, Sinthujan Varatharajah and Valentino Vecchietti.
For more on the Kadak Collective and Bystander visit their site here. Make sure to follow them on Twitter here and on Instagram here.