With 8 years of creators featured in our annual Broken Frontier 'Six Small Press Creators to Watch' initiative this feature is our semi-regular round-up of what our very talented #BF6toWatch graduates have been up to both within comics and in their other creative pursuits. So in the first of a semi-regular ongoing series of catch-ups here's some recent updates they've shared with us. Click on the accompanying links for more details…
Class of 2022
Beatrice Mossman
There's a solid representation of Broken Frontier Six to Watch creators at Gosh! Comics for Small Press Day including Beatrice, the creator of Daddy and editor of Hell-Hued.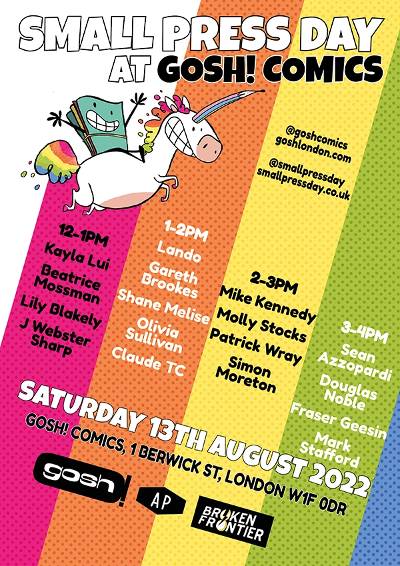 Class of 2021
Alxndra Cook
Alxndra is working away on her first long-form graphic novel but, as ever, is keeping up a steady social media presence with her regular vlog updates. Catch up with her latest one, featuring her trip to LA, below.
https://www.youtube.com/watch?v=kXwN21iGYcY
Mereida Fajardo
As reported last week at BF Mereida will be co-organising Zinezilla 2, the second edition of the zine and illustration fair in Bristol that proved so popular last year. Details of how to apply for a table here.

Norm Konyu
Hot on the heels of his debut graphic novel The Junction being published by Titan, Norm has a Kickstarter running for a shorter-form work. A Call to Cthulhu is described as "a quick irreverent trip through the stories of HP Lovecraft". This looks gorgeously eerie and you can back the Kickstarter here.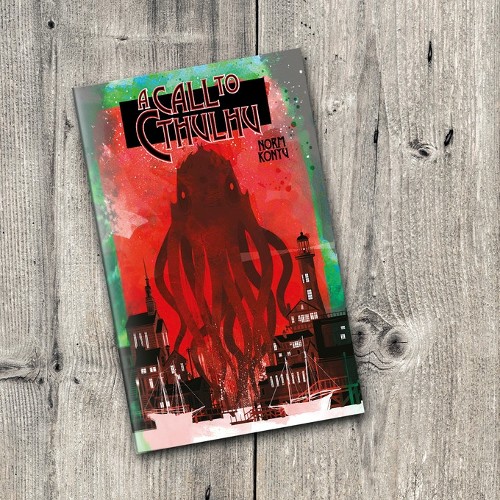 Shane Melisse
Shane is another Six to Watch-er you can catch at Gosh! Comics on August 13th for Small Press Day. More details here.
Class of 2020
Dominique Duong
Dominique has revealed art from her new WIP graphic novel on Twitter. Relish: My Life in the Kitchen is described as "A graphic memoir exploring my journey learning to cook after moving out, and how I reconnected with my Chinese/Viet culture through food during lockdown."
Class of 2019
Aleesha Nandhra
As we mentioned in our last round-up, Aleesha was recently featured in the Royal Academy Summer Exhibition which led to a TV appearance with comedian Joe Lycett on his BBC documentary about the show Summer Exhibitionist. Those eligible to access BBC iPlayer can watch the doc here.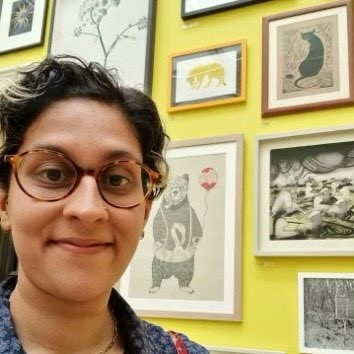 Class of 2018
Cat Sims
Cat's most recent comics work as illustrator of Everyday Stories of Climate Change was reviewed a couple of weeks back here at Broken Frontier. The educational comic on the global environmental crisis is written by Gemma Sou, Adeeba, Nuraina Risha and Gina Ziervogel, and is available as a free download here.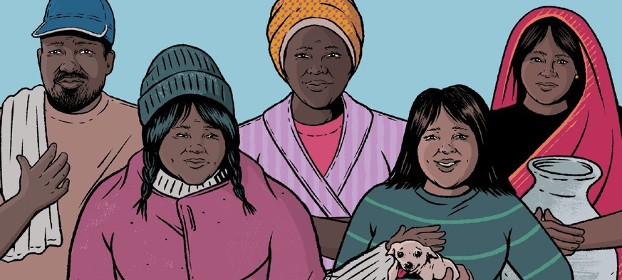 Class of 2017
Josh Hicks
Josh will be part of the line-up at Coco Comic Con in Lancaster for Small Press Day on Saturday August 13th.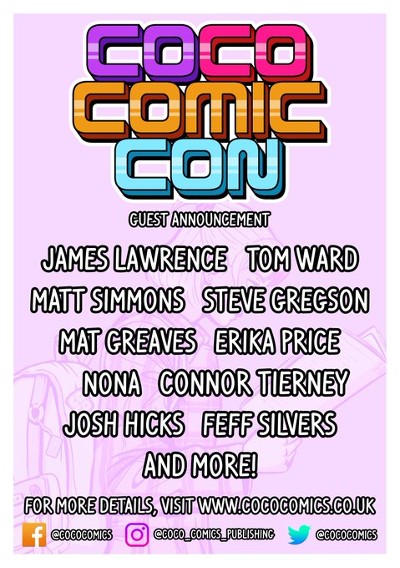 Olivia Sullivan
Olivia will also be joining the assembled ranks of small press superstars at Gosh! Comics for Small Press Day on Saturday, August 13th. More details here.
Class of 2015
Danny Noble
Danny Noble's latest published project is the recently released Class: A Graphic Guide from Icon Books. Danny has illustrated this book that asks the question "What do we mean by social class in the 21st century?". It's written by Laura Harvey and Sarah Leaney. More info on the Icon Books site here.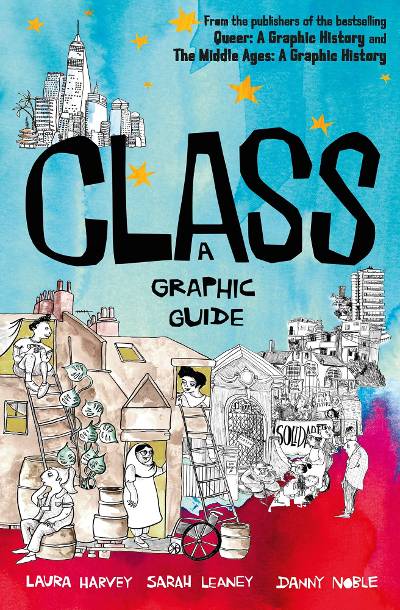 Jem Milton
If you haven't checked out Jem Milton's The Flying Ship webcomic for a while then now would be a great time. Just check out the small sample below to appreciate how far Jem's visual storytelling had developed over the last few years. Read The Flying Ship online here.