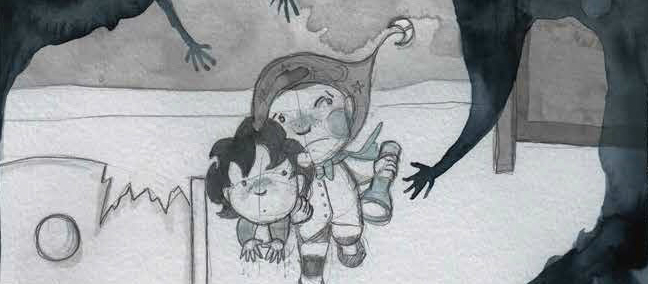 As has become something of a tradition for the first 'Small Pressganged' of the New Year it's time once again to look back on the self and micropublished material featured in this column in 2014 and spotlight just a fraction of the truly outstanding small press comics we've seen in that period.
As I said in the last 'Ten UK Small Press Comics You Need to Own!' entry this is, of course, that point of the year when we face a deluge of lists like this, and I can fully understand the antipathy some may feel towards exercises of this nature. However, in both the 2012 (here) and 2013 (here) editions of this column I have gone to great pains to emphasise that this feature isn't meant to be a "Best of" affair. Rather, the intention behind it is to underline the diversity of material, styles and approaches on offer on the UK scene by celebrating just some of the unforgettable uses of the form to emerge from British creators and micropublishers that have been covered here in the last twelve months.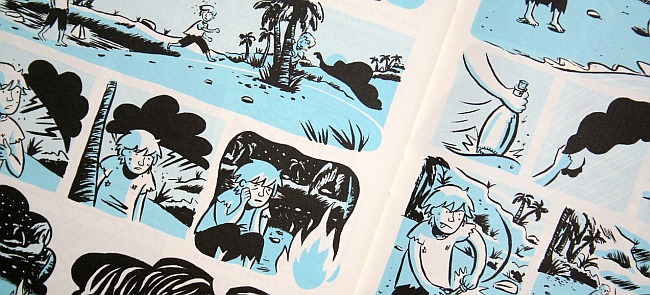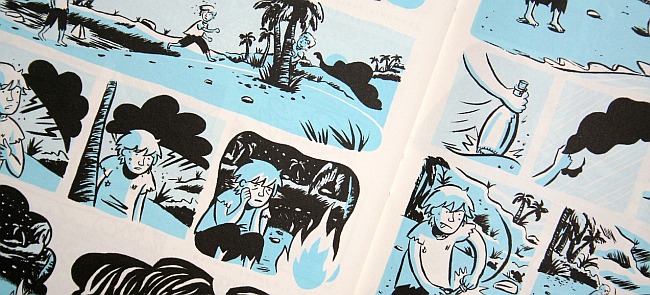 As ever, there's no guarantee that these comics were even published in 2014 but they were certainly 'Small Pressganged' review subjects in that time. This time round I've also decided to focus primarily on individual artists rather than any of the plethora of excellent anthology books out there (with one notable one-off exception). And I've also omitted collections that included work already included in these lists in previous years (like Simon Moreton's excellent Days from Avery Hill Publishing) or comics reviewed in this column that were compilations of previously self-published work picked up by a bigger publisher (like Sarah Burgess's similarly essential The Summer of Blake Sinclair).
As we have said recently at Broken Frontier the lines are blurring, and the boundaries between the small press and the comics "mainstream" are continuing to lose definition. Whatever challenges await us in terms of the promotion and evolution of UK comics in 2015 one thing we can be assured of is that, creatively, we have rarely been in a better place.
So why not commemorate that by ordering one of the ten excellent comics below?
Maleficium
EdieOP (writer/artist)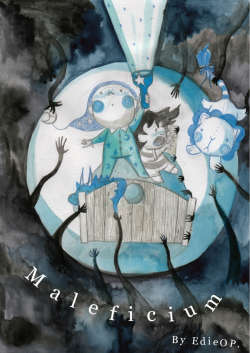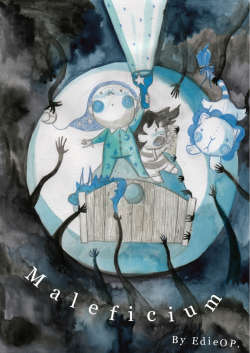 'Small Pressganged' was founded on the simple philosophy of emphasising celebration over deprecation. Indeed, the original tagline of this column was "Unearthing the Gems of the Small Press" and there's no greater pleasure than seeing creators whose self-published print comics were first reviewed here being picked up by bigger publishing outfits. Jade Sarson (For the Love of God, Marie! from Myriad Editions) and Jessica Martin (Elsie Harris Picture Palace from Miwk Publishing) are strong examples of that. But this year also saw EdieOP – reviewed here at BF before any other site – have her first full-length graphic novel Maleficium released by Broken Frontier Best Publisher Award nominees Avery Hill.
Edie's wickedly mischievous imagination and deceptively childlike visual style ensured her minicomics made this list last year and with Maleficium – her tale of would-be boy wizard Huxley Leighton-Lomax and his battles against the creeping sentient darkness that invades his home – she proved her ability to construct far lengthier narratives. Not just an endearing all-ages fantasy but also a beautifully observed depiction of family relationships, Maleficium was an outstanding debut OGN. Pick it up and see just why EdieOP was nominated as Best Breakout Talent in this year's BF Awards.
Small Pressganged review here
Small Pressganged soundbite: In Maleficium [EdieOP] the Mistress of Mischief has proved that her ability to captivate and beguile her audience is just as pronounced in a long-form narrative as it was in her shorter style work. An outstanding graphic novel debut from a creator I have no doubt will be reaching an ever greater readership in years to come.
For more on the work of EdieOP visit her site here. You can buy copies of Maleficium from the Avery Hill Publishing site here.
Score and Script
John Miers (co-ordinator and contributor), Anthology – various artists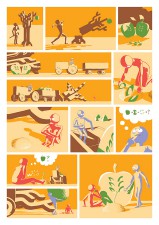 The one anthology on this list was the brainchild of comics scholar John Miers and evolved from his research project into the mechanics of the comics page. Analysing the complex relationship between the visual and narrative components of the form, Score and Script comprises 26 one-page strips from a diverse group of comics practitioners including the likes of Woodrow Phoenix, John Riordan, Sally-Anne Hickman, Andy Poyiadgi, Gary Northfield, Tanya Meditsky and David O'Connell (latter three pictured below). Each artist worked from one of two original templates to create work that acts as a fascinating study of the building blocks of the medium and the ways in which they interact. And on a more superficial level it's also an excellent showcase of largely UK originated short-form work!
Small Pressganged review here
Small Pressganged soundbite: Score and Script is not just a comics anthology but also a celebration of the sprawling potential of the form. An insightful study of the technicalities of the medium that manages to both inform and entertain.
For more on the work of John Miers visit his site here. You can buy copies of Score and Script from his online store here.
Show Me the Map to Your Heart & Other Stories
John Cei Douglas (writer/artist)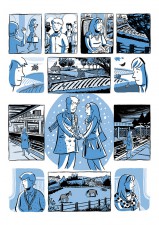 The announcement this past month that micropublisher Great Beast were to close their doors in January was a sad but entirely understandable development. We can all take consolation, though, that during their relatively short existence Great Beast promoted and championed the work of a number of deserving creators, undoubtedly bringing their comics to a far wider audience. John Cei Douglas is a prime example of this and this collection of short stories is quite remarkable in both its use of the form and the emotional spectrum it covers. Scattered moments across a relationship, the suffocating cocoon of depression, youthful first love… John Cei Douglas's astonishing ability to subtly and empathically immerse his readership in his characters' lives makes Show Me the Map to Your Heart a must-own compilation.
Small Pressganged review here
Small Pressganged soundbite: John Cei Douglas has a gift to make the melancholic beautiful and to immerse his audience in the emotional highs and lows of his characters in a way that few creators can match.

For more on the work of John Cei Douglas check out his site here. You can buy copies of Show Me the Map to Your Heart here.
Knitting with Coalsmoke
John Bagnall (writer/artist)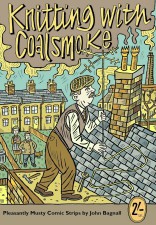 John Bagnall is one of the great veterans of the UK indie scene having contributed to the likes of Escape and Fast Fiction in the '80s. Those of you who picked up ILYA's excellent recent The Mammoth Book of Cult Comics may have discovered his Calico County comics for the first time therein this year. Knitting with Coalsmoke is a collection of work from the last decade that fondly pokes fun at our regional foibles and peculiarly British eccentricities. Described by the author as "pleasantly musty", the absolute joy of the anecdotes, nostalgic remembrances and reflections that make up Knitting with Coalsmoke only go to prove that a Bagnall renaissance is long overdue.
Small Pressganged review here
Small Pressganged soundbite: In isolation many of these strips would seem slight and inconsequential but together as a compilation they become something far more splendid – a tribute to British eccentricity both real and imagined, well served by Bagnall's angular cartooning with its evocative echoes of chronological displacement.
For more on the work of John Bagnall check out his blog here. You can buy copies of Knitting with Coalsmoke here.
The Beginner's Guide to Being Outside
Gill Hatcher (writer/artist)


As a driving force behind the acclaimed collective Team Girl Comic Gill Hatcher's vital contribution the UK comics scene was already undeniable, and her TGC strips were always among the highlights of that esteemed anthology for me. This was the year, though, that her comics work so deservedly reached a far wider audience with the subtly played The Beginner's Guide to Being Outside (once again published by the formidable Avery Hill) being nominated for both a SICBA Award and a British Comic Award. This landscape format tale is a delicately observed and stunningly illustrated tale of a young girl on holiday discovering the beauty of the natural world against the backdrop of familial discord and teenage petulance.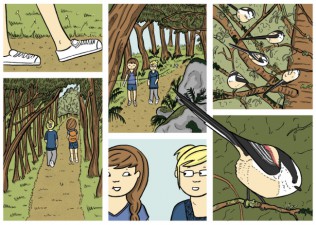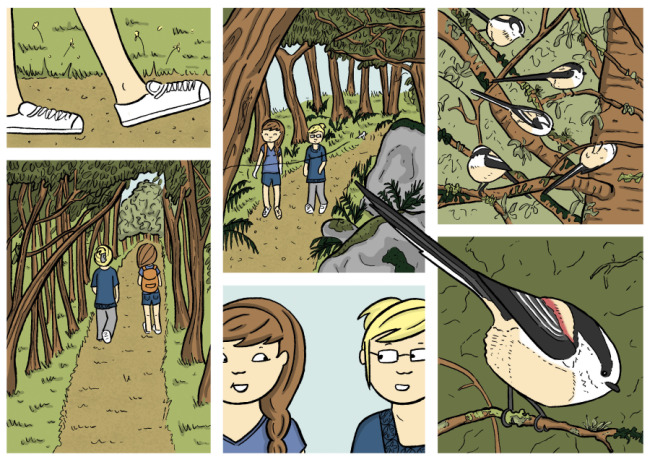 Small Pressganged review here
Small Pressganged soundbite: The Beginner's Guide to Being Outside is a triumphant and gorgeously executed piece of all-ages storytelling that I have no doubt will propel Gill Hatcher's profile to the next, and much deserved, level of recognition.
For more on the work of Gill Hatcher check out her site here. You can buy copies of The Beginner's Guide to Being Outside from the Avery Hill store here.
House Party
Rachael Smith (writer/artist)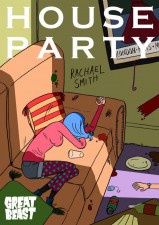 I have rarely seen the aimlessness of that void between university and finding your place in the "adult" world as acutely portrayed as it was in Rachael Smith's House Party this year. Another book to come to us via Great Beast, Smith's tale of three post-graduation housemates trying to recapture the glory of their student days with one last blow-out party was in turns darkly comedic, surprisingly layered and painfully poignant. Smith's character-driven set piece deservedly saw her nominated in the Emerging Talent category in the British Comic Awards this year and underscored her place as one of the hottest new talents in British comics.
Small Pressganged review here
Small Pressganged soundbite: Emotionally brutal, yet poignant, recognisable and refreshingly optimistic as well, House Party is an exquisite encapsulation of that moment of epiphany when we finally realise the nature of life's constantly evolving state.
For more on the work of Rachael Smith visit her blog here. You can buy House Party here.
Long Lost Lempi
Adam Vian (writer/artist)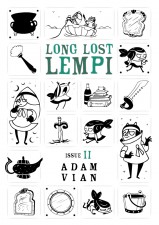 Adam Vian's delightful fantasy series Long Lost Lempi is one of those largely undiscovered gems of the UK small press scene that really should have a far greater audience and certainly masses more critical acclaim than it has managed to date. As I mentioned when I selected Vian as a talent to watch in my 2014 round-up at the Forbidden Planet International blog the lack of an online store for purchasing copies of Long Lost Lempi is probably a significant contributing factor to that lack of more immediate recognition. Don't let that put you off hunting down copies of this utterly charming all-ages book, though, because the wonderful whimsy inherent in the adventures of the titular Lempi and her friends Ermin and Melisse as they travel across a magical landscape encountering peculiarly idiosyncratic mermaids, genies and other bizarre creations from Vian's fertile imagination is well worth the extra investment of effort.
Small Pressganged review here
Small Pressganged soundbite: There's a sense of motion, a feeling of energy, to Long Lost Lempi that is highly engaging. It's those distinctive yet expressive character designs that provide the book with its own eccentric identity, though, and ensure the readership's affinity with these three childlike souls.
For more on Adam Vian's work visit his site here where you will also find contact details for ordering copies of Long Lost Lempi.
Monday Morning
Danny Noble (writer/artist)


Danny Noble's name was one that was new to me in 2014 but after acquiring more of her work at Sean Azzopardi's Crouch End Comic Art Festival you can be assured that I will be returning to her comics in this column at some point in 2015. Monday Morning is a collection of strips that are actually a few years old now but Noble's on-panel persona as the central character in these (possibly or not) semi-autobiographical alcohol-induced misadventures is so instantly endearing that this book was one of the very first publications pencilled in for this year's round-up. Social awkwardness, reckless drunken abandon and laidback lethargy all take centre stage in Noble's brilliantly paced and exquisitely timed slacker comedy.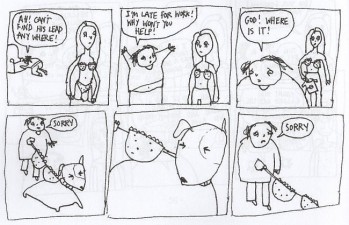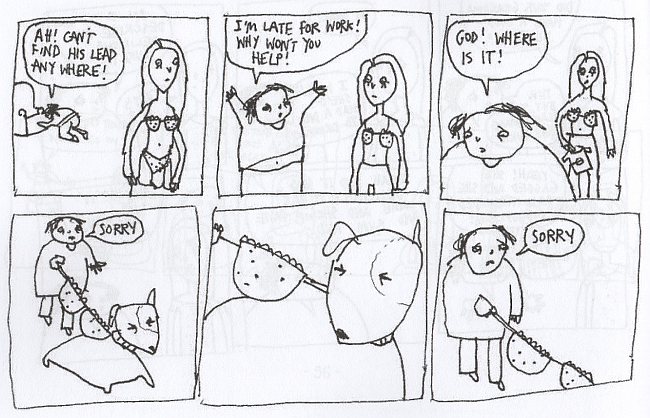 Small Pressganged review here
Small Pressganged soundbite: Monday Morning is a heady mix of everyday humiliation, blasé inebriation and random slovenliness. "Why o why did I drink all of the delicious cider?" proclaims Noble's hungover on-page persona in one memorable image. I don't know why either. But if that's the price that had to be paid for these intoxicated antics to be metaphorically projectile vomited across the comics page then I'm bloody glad she did!
For more on the work of Danny Noble visit here site here. You can order copies of Monday Morning here.
Grey Area: From the City to the Sea
Tim Bird (writer/artist)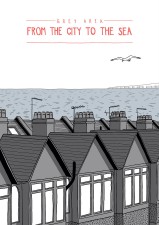 It's been coming for a long while but in 2014 Tim Bird's third issue of the psychogeographical Grey Area (from, yes, Avery Hill – just to hammer home the underlying motif of this column this year) was the moment when his landscape comics reached the creative heights of those groundbreaking pioneers in this area, Simon Moreton and Oliver East. Bird's more traditional visual style may not be in the same abstract league as his aforementioned peers but his inventive panel layouts and command of language ensured that this illustrated on-page journey from the claustrophobic confines of London through suburban Essex and onwards to the North Sea was pure comics poetry.
Small Pressganged review here
Small Pressganged soundbite: From the oppressive claustrophobia of the cityscape to the emerging freedom of the countryside through to the timeless, unceasing constant of the sea, this third Grey Area is a pensive reminder of how our own personal stories both impact on our environments and yet simultaneously are swallowed up by them, like intangible dreams dissipating through history.  It's Bird's most striking material to date and an obligatory entry point to his comics for those unfamiliar with his work.
For more on the work of Tim Bird check out his website here. Grey Area: From the City to the Sea can be ordered online here. 
Vivacity
Jessica Martin (writer/artist)
Jessica Martin's comics journey has been a remarkable one over the last year and a half, in which time she has gone from total newbie to soon-to-be-published graphic novelist, with her Myriad First Graphic Novel Competition-shortlisted Elsie Harris Picture Palace due to be released by Miwk Publishing next year. Martin's presence on this list is doubly important. Not just because Vivacity is a sumptuously illustrated account of the career of film star Vivien Leigh in its own right but also because her work does that one vital thing that all creators aspire to – it appeals and sells (significantly) to an audience who would probably never identify themselves as traditional comics readers. Her style may be unashamedly retro but Jessica Martin is undoubtedly one of the great success stories in UK comics in 2014!
Small Pressganged review here
Small Pressganged soundbite: Given the subject matter of much of her work, the ever growing popularity of Jessica Martin's publications with an audience who may not have traditionally considered themselves comics buyers is a refreshing reminder that there is a place for the medium in thereal mainstream – the one that doesn't involve capes and tights.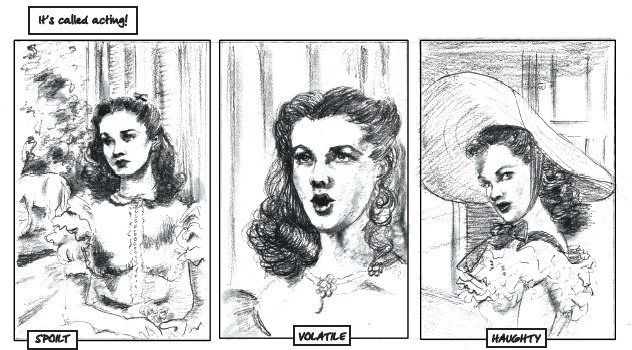 For more on the work of Jessica Martin visit her site here. Vivacity is available from her online store here.
For regular updates on all things small press follow Andy Oliver on Twitter here.