With 8 years of creators featured in our annual Broken Frontier 'Six Small Press Creators to Watch' initiative it seems long overdue that we start giving some regular reports on what our very talented #BF6toWatch graduates have been up to both within comics and in their other creative pursuits. So in the first of a semi-regular ongoing series of catch-ups here's some recent updates they've shared with us. Click on the accompanying links for more details…
Class of 2021
Alxndra Cook
Lots to report from Alxndra's direction including two excellent new comics from her, both of which have been review at BF recently. The spooky Ghostly Thoughts (below) and the supernatural fantasy Moonlit are both the mark of a creator really finding her own specific voice in comics and are highly recommended.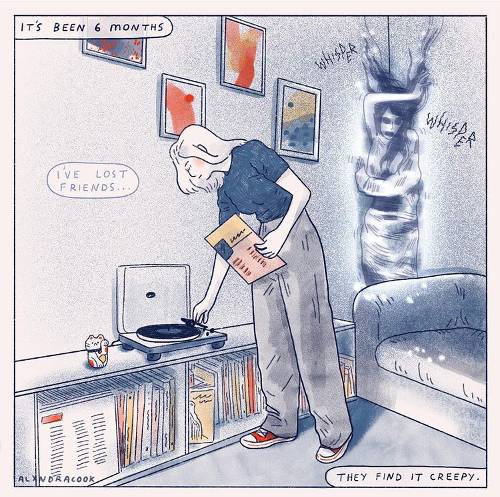 And don't forget you can keep up with all of Alxndra's practice across the many areas of the arts that she works in via her YouTube channel here.
Mollie Ray
Mollie is working away on her debut graphic novel Giant to be published in 2024 by no less a publisher than Faber, and has recently been doing what seems like a never-ending round of podcasts, interviews and events appearances to chat about her quietly powerful comics work. A reminder then that you can read our own 'Six to Watch' interview with Mollie here at BF.
Norm Konyu
I told you that Norm was an artist you needed to watch based on his debut self-published dark, suburban, fantasy graphic novel The Junction and I was right (I usually am…). The book was published by Titan a few weeks ago in a new edition that will hopefully take it to entirely new audiences. Norm also wrote an exclusive creator commentary on The Junction for us here at BF and will be a guest artist at this week's Gosh! Comics and Broken Frontier Drink and Draw.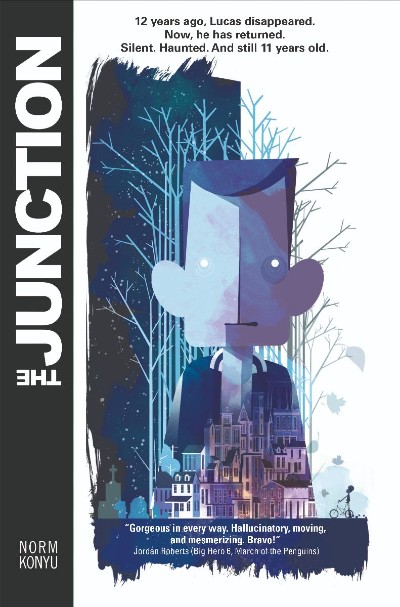 Class of 2020
Dominique Duong
A reminder that you can see pages of art from Dominique's Ignatz-nominated comic The Dog and the Cat as part of the 'Love Stories' exhibition at London's Cartoon Museum until July 10th. More details here.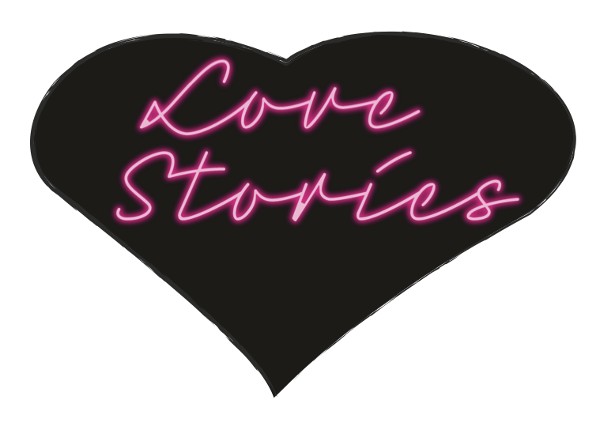 Dominique has also been posting teasers of an upcoming project for Quindrie Press on her Twitter.
Class of 2019
Aleesha Nandhra
Aleesha's screenprint 'Leopard' is part of this year's Royal Academy Summer Exhibition! More details here if you want to visit the exhibition.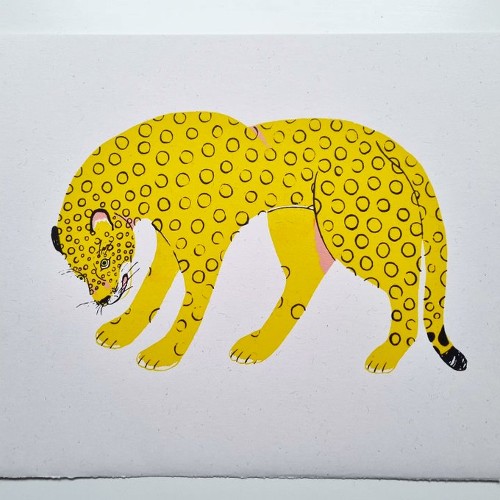 Class of 2018
Jayde Perkin
From illustration to near installations Jayde's Instagram is an essential follow for catching up with her colourful commissioned artistic endeavours. There's lots to see there but I'm going to choose this poster collaboration with the splendid Ed Cheverton for the Bedminster Beer Trail as a neat representative piece.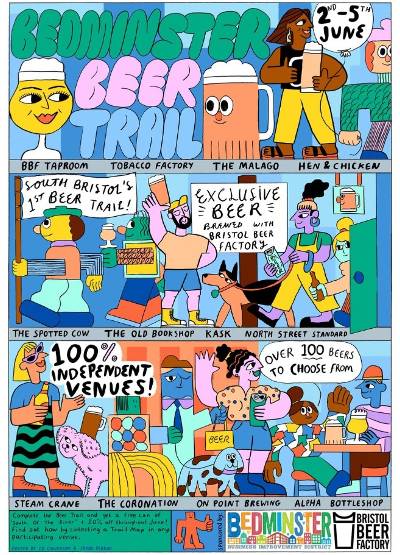 Shanti Rai
Shanti's much anticipated debut graphic novel Sennen (sample page below) from Avery Hill Publishing has been announced for an October 2022 debut. You can read more about the project here. This looks gorgeous so keep an eye out.
Class of 2017
Josh Hicks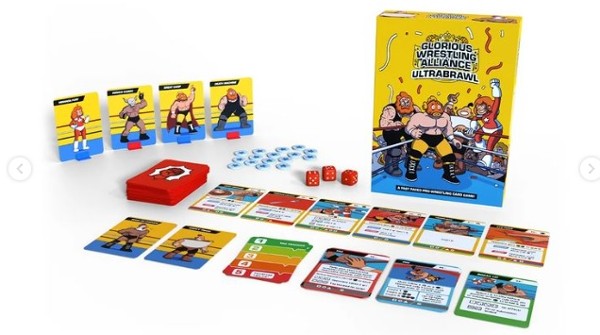 Following on from last year's Lerner Books' publication in the States of his collected Glorious Wrestling Alliance comics Josh has recently announced the latest development in his GWA offerings. We've previously had an action figure and the next unexpected twist in the saga is a Glorious Wrestling Alliance card game! Ultrabrawl will be appearing on a crowdfunding platform near you very soon but here's a quick look from Josh's Instagram at the game.
Olivia Sullivan
Most of us would be delighted if we got just 50 likes for a tweet but such is the growing love for abstract comics artist Olivia Sullivan's practice on Twitter that she reached nearly 50,000 for this recent beautiful example of her work. Follow Olivia on Twitter here to do some liking of your own and add your own digital voices to the throng.
giving tree. pic.twitter.com/XpYmhrylBm

— Olivia Sullivan (@zeb_ko) May 15, 2022
Sabba Khan
With Sabba's universally acclaimed graphic memoir The Roles We Play (which explores her identity as a second-generation Muslim migrant) still gaining much press attention it's hard to keep up with all the news surrounding our 2017 Six-to-Watcher. There are two big developments that we certainly should mention here though.
Firstly The Roles We Play was recently published in the States via Street Noise Books under the alternate title What is Home, Mum? bringing this essential read to a whole new audience.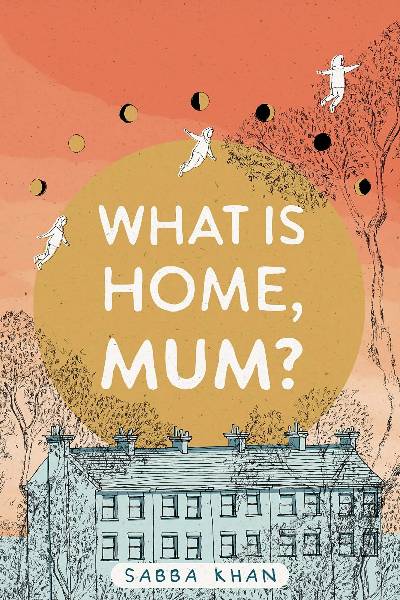 And secondly, as reported here recently at BF, Sabba was the winner of this year's prestigious Jhalak Prize. The award "seeks to celebrate books by British/British resident BAME writers" and this is the first time that comics practice has won.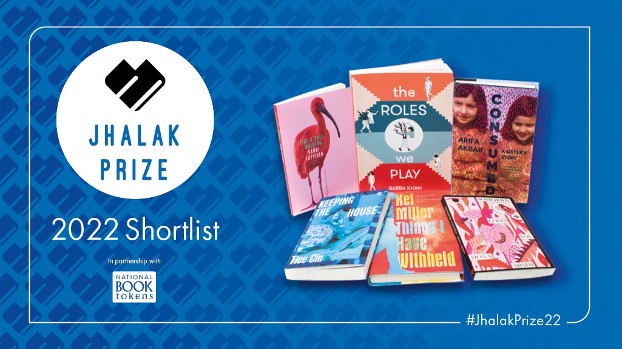 Class of 2016
Ellice Weaver
Check out Ellice's website here for plenty of recent examples of her illustrative work for clients like Transparency International, the New York Times and Ocado. Ellice has developed such a distinctive and colour-soaked style in the last few years that it's small wonder she's in such demand.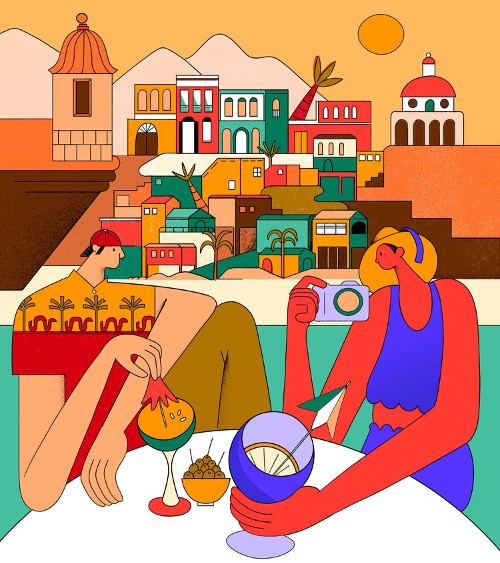 Oliver Levang
Oliver's new webcomic Black Lamb went live in the latter part of May. Black Lamb's premise is described in the following terms:
In a remote town Denver suddenly finds himself homeless. Not only is he struggling to find a new place to stay: Mysterious figures lurk in the shadows and his nights are plagued by horrifying nightmares.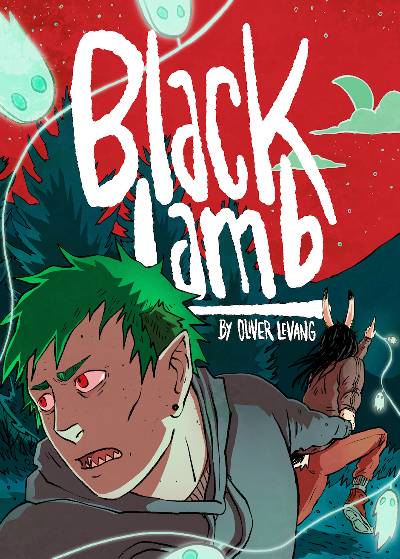 Oliver's visual storytelling is perfectly suited to horror/comedy/drama cross-genre comics (as anyone who picked up Lazaretto from BOOM! Studios a few years back can attest to) so Black Lamb will be well worth following.
You can read it here on Tapas.
Join us at the beginning of July for another BF 'Six to Watch'-watch.