CLICK HERE TO ORDER THE BROKEN FRONTIER SMALL PRESS YEARBOOK!
It's Small Press Day this coming Saturday July 8th so what better occasion to mark the publication of our second Broken Frontier Small Press Yearbook? But if you can't make it to our launch night at London's Gosh! Comics that night then fret not because the book is now available to order online at the link above!
This year's edition follows the broad theme of 'New Horizons' and showcases the work of our 2016 Broken Frontier 'Six Small Press Creators to Watch' – an awesome crew of talented new voices who have all already gone on to greater achievements since we announced their names at the special BF-themed edition of Laydeez do Comics in January 2016.
Of those six, Yearbook cover artist Ellice Weaver's debut graphic novel Something City was published last month by Avery Hill Publishing to great critical acclaim, Jey Levang was recently named as the artist on the upcoming Boom! Studios miniseries Lazaretto, while Emily Rose Lambert was published by Image Comics in last year's Thought Bubble Anthology trade paperback.
If you visit the Museum of London Docklands you'll see the specially commissioned comics work of Rebecca Bagley in Dear Mrs. Ryan on display as part of the permanent exhibition, Kim Clements was published last year in the respected artszine Tiny Pencil and Brigid Deacon was one of the 100 women comic creators to be recognised at the House of Illustration's Comix Creatrix exhibition last year.
For all of them, it's just the beginning of what we have no doubt will be hugely successful careers in comics and illustration…
Joining this year's 'Six to Watch' with supplementary stories are a selection of established creators who went from self-publishing to being picked up by bigger publishers including Grace Wilson (Saving Grace), Rachael Smith (Artificial Flowers), EdieOP (Maleficium), Steven Tillotson (Untitled Ape's Epic Adventure), Tim Bird (Grey Area) and John Riordan (Sound and Vision).
We're also delighted to welcome back three of our first 'Six to Watch' crew to the pages of this year's volume as Rozi Hathaway (Cosmos & Other Stories), Danny Noble (Ollie & Alan's Big Move) and Emma Raby (The Dead Moon) all make return engagements.
So, while we hope to see as many of you as possible at our Gosh! Comics launch on the evening of Saturday July 8th, orders are open (priced £7.99 plus postage and packing) for both those who can't make that night and for international customers. We're very proud to have championed these six immensely talented artists at Broken Frontier and can't wait to see where they go from here!
You can see some full preview pages at BF here but in the meantime enjoy some new sneak preview art from the book below…
'Detour' by Jey Levang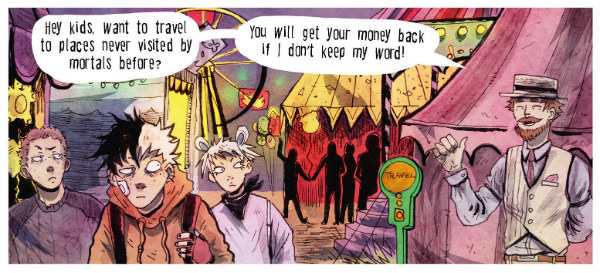 'Notice' by Grace Wilson

'The Whaler's Son' by Emily Rose Lambert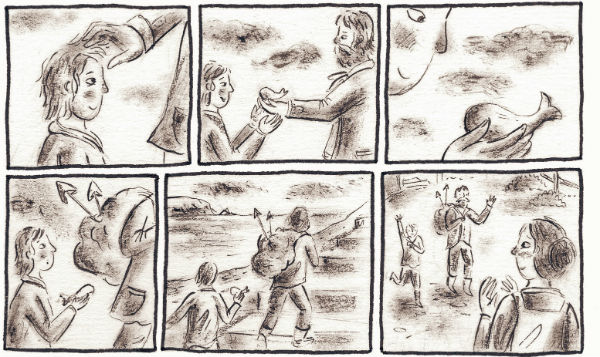 'The Old Stones' by Tim Bird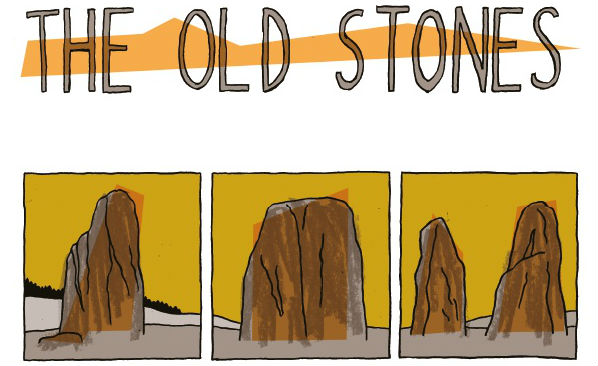 'Green Tea' by Rebecca Bagley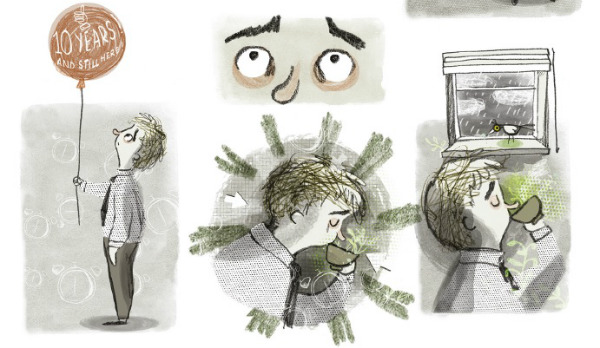 'Escape Hatch' by Danny Noble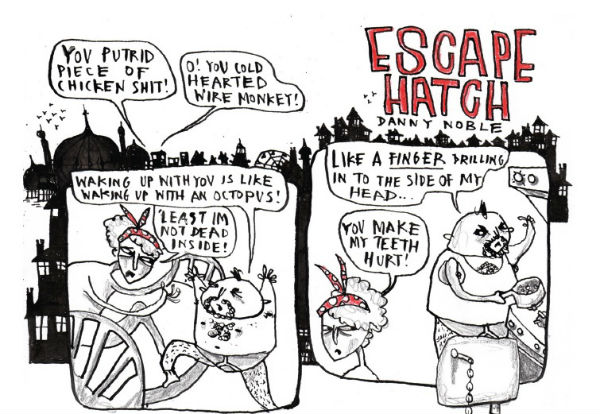 'Adventure Cat' by Rachael Smith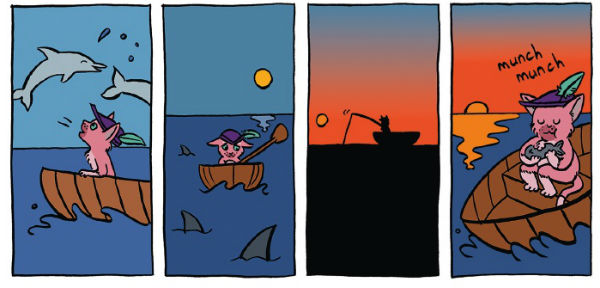 'Crunch Time' by Brigid Deacon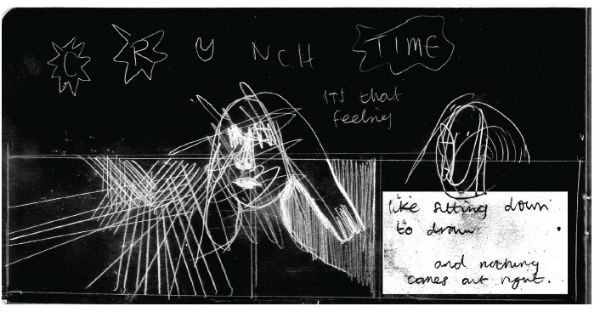 'The Brightest Thing in Hell' by EdieOP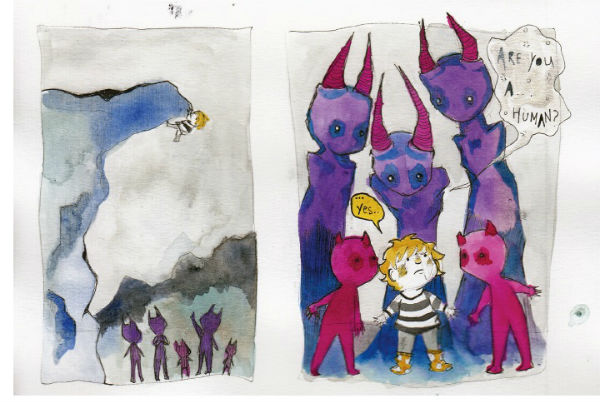 'Journey into Hubris' by Steven Tillotson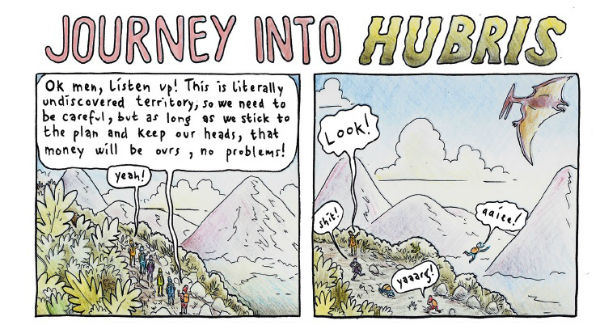 'The Bombe' by Emma Raby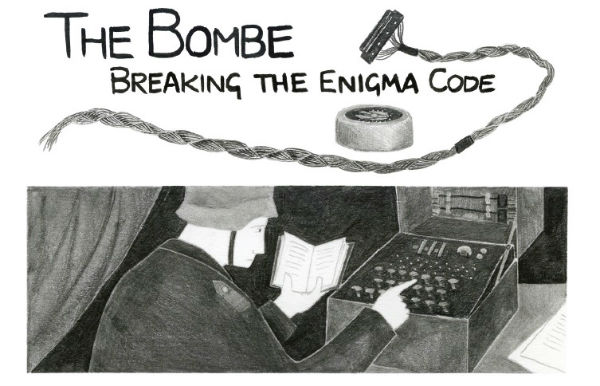 'The Modern Fantasist' by Ellice Weaver
'At the End of the Garden' by Rozi Hathaway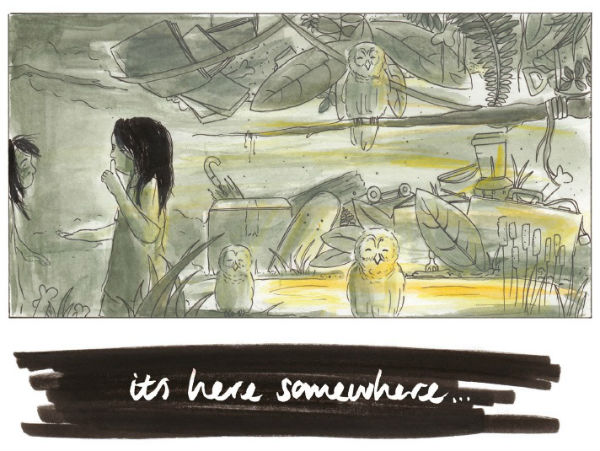 'New Horizons' by John Riordan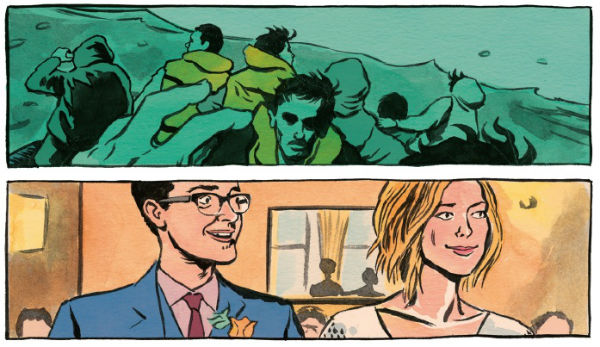 'Lanzarote the Cat' by Kim Clements