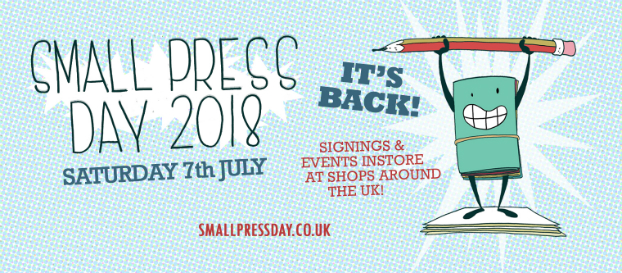 We're still recovering from this past weekend's Broken Frontier Small Press Yearbook 2018 launch at London's Gosh! Comics (as part of this year's Small Press Day celebrations) at BF so expect a more visually based start to the week in what follows.
The new Yearbook – our annual showcase of the artists of each year's Broken Frontier 'Six Small Press Creators to Watch' initiatives – is based on the loose theme of 'Brief Encounters' and includes stories by Anja Uhren, Kate-mia White, Josh Hicks, Olivia Sullivan, Peony Gent, Alex Potts, Till Lukat, Jenny Robins, Alice Urbino, Paul B. Rainey, Robert Wells, EdieOP and Lord Hurk. You can see a full preview of the book here and order it online here. Some shots from the night, which was a dual launch with Avery Hill Publishing for Seekan Hui's A Projection, follow…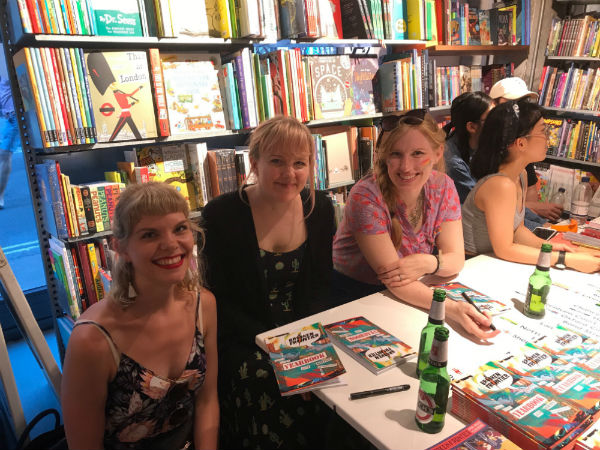 Yearbook contributors Anja Uhren, Kate-mia White and Jenny Robins with Avery Hill's Seekan Hui to the right of them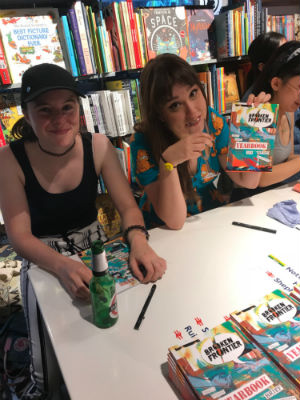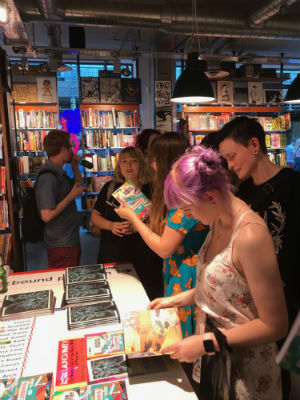 Yearbook artists Olivia Sullivan and Alice Urbino (left) and the punters begin to arrive (right)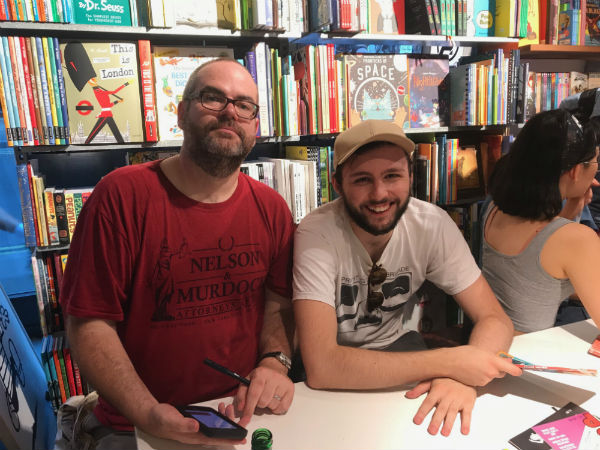 Creators Robert Wells and Josh Hicks get their turn meeting Yearbook fans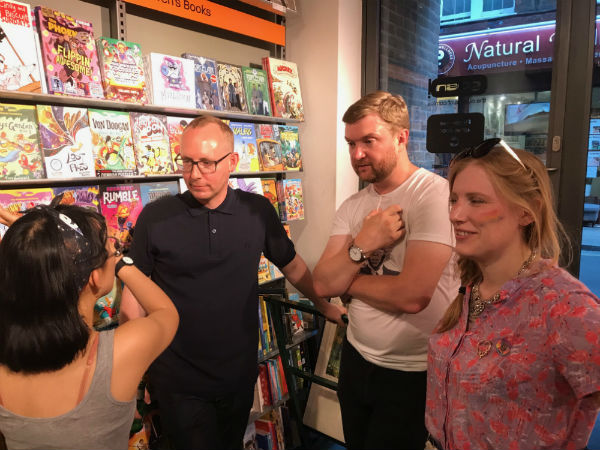 Avery Hill were launching A Projection by Seekan Hui. Read a review here at BF.
We'll revisit Small Press Day later this week at BF but thank you to everyone who made the extra effort to come out in the almost unbearable heat on Saturday, post-England football success, to support us and our 'Six to Watch' creators. It was very much appreciated!
This coming weekend is the second South London Comic and Zine Fair where we'll be putting our name to the Communal Table and doing what we can to push the work of newer creators to wider audiences. It's also the Yearbook's festival debut and after last year's mega-success it's one not to miss. You can find full details on how to get your work on the Communal Table here.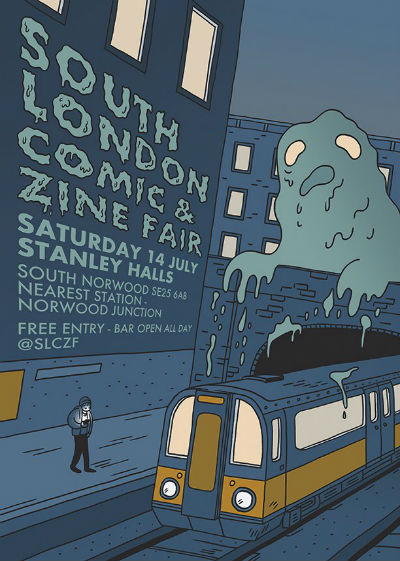 SLCZF poster by Tim Bird
We'll see you all on Saturday when the UK comics merry-go-round continues its unending journey. Join us on the ride then…
– Andy Oliver, Broken Frontier Editor-in-Chief, July 9th, 2018
For regular updates on all things small press and Broken Frontier follow Andy Oliver on Twitter here.