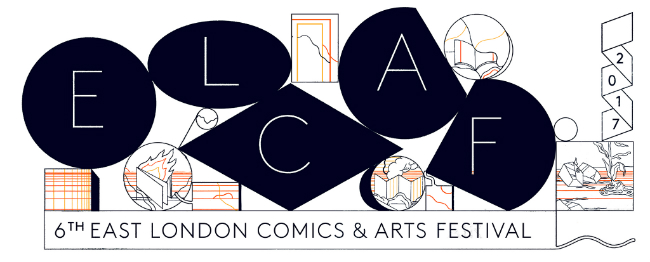 ELCAF WEEK!
Sometimes timing is everything.
Several years ago, when I first shifted my Broken Frontier coverage almost exclusively to the UK indie world, I was fortunate enough to find myself riding the crest of a most magnificent wave. From the self-publishers to the newer independent publishing concerns, it was obvious that something very special was happening. The small press scene was exploding with bright new talents and collectives, and outfits like Nobrow Press, SelfMadeHero, Blank Slate Books and Myriad Editions were taking comics to whole new audiences with experimental, innovative, challenging and sometimes groundbreaking work.
There a number of those institutions, collectives and projects that I've been able to follow and cover from their inception onwards, observing over the years how they've grown and evolved in relation to the community they represent. Nobrow's East London Comics and Arts Festival (ELCAF) is one such entity. I was there in Shoreditch back in 2012 (below) when Paul Gravett interviewed Blexbolex, and Martin Steenton (then of Blank Slate Books) managed a staggering nine "600 second" interviews with creators from Blank Slate, SelfMadeHero and Nobrow. I spoke after at BF here of the "very palpable sense of excitement at the festival that we were witnessing the birth of something new and invigorating."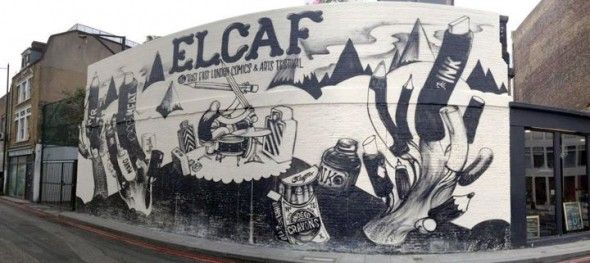 In its six years of existence ELCAF has grown into one of the most vibrant, exciting and essential comics events we have. Indeed, when I wrote extensively about last year's ELCAF here at BF I said then that it had "cemented its place now as one of the most distinctive and important UK indie comics festivals on the calendar." In terms of our coverage here at Broken Frontier it sits alongside Safari Festival as being wholly representative of the work that we, as a site, exist to champion.
Which brings us neatly to this week's ELCAF Week at Broken Frontier. Over the next five days we'll be giving you just the tiniest taster of some of what will be on offer over the three days of the festival (running from June 16th-18th). We'll be running interviews, reviews and round-ups of some of the top creators you can see and hugely exciting books that you can look to pick up over the weekend.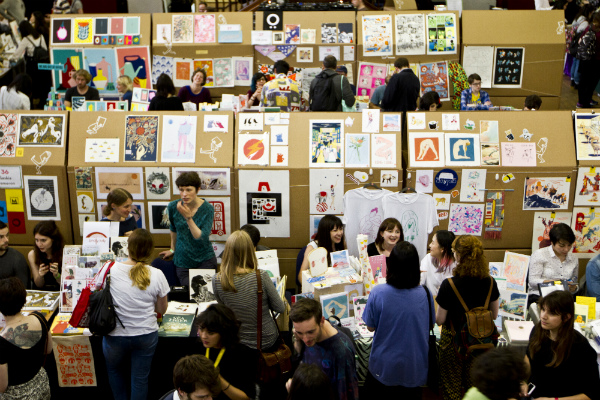 Don't forget too that the Broken Frontier Panel on 'Comics and the Micropublishing Revolution' is happening on Saturday at ELCAF. I'll be talking then to Eisner Award-nominated and Ignatz Award-winning rising indie superstar Tillie Walden, Sanita Muižniece (co-publisher of the influential Latvian micropublisher kuš! Comics), David White of acclaimed UK micropublishing sensation Avery Hill Publishing, and self-publisher Peony Gent (2017 Broken Frontier 'Six to Watch' and one of the 'It's Nice That' Graduates of 2016). It's free for ELCAF ticket holders on Saturday 17th between 5.30pm and 6.45pm.
In other equally exciting news, our friends at London's Gosh! Comics have announced the launch night for the second Broken Frontier Small Press Yearbook (showcasing the work of our 2016 BF 'Six Small Press Creators to Watch' Rebecca Bagley, Kim Clements, Brigid Deacon, Emily Rose Lambert, Jey Levang and Ellice Weaver) which we previewed on the site here last week.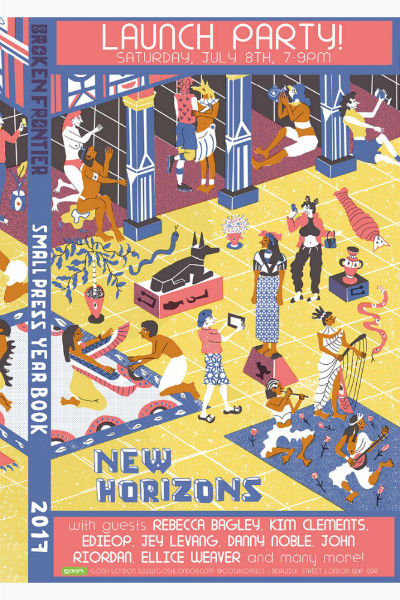 The book will – most fittingly – debut on the evening of Small Press Day when you'll be able to pick up copies at Gosh! for the very first time and have a drink on Broken Frontier to celebrate its publication! You'll also be able to meet a number of contributing artists and get your copy signed by them. Rebecca Bagley, Kim Clements, Jey Levang, Ellice Weaver, EdieOP, John Riordan and Danny Noble are all confirmed as attending so far! More details on Gosh's site here and at the Facebook event page here.
Looking forward to catching up with some of you out on the road in the coming weeks…
– Andy Oliver, Broken Frontier Editor-in-Chief, June 12th, 2017
For regular updates on all things small press and Broken Frontier follow Andy Oliver on Twitter here.