Broken Frontier proudly announces the winners of the 14th annual BF Awards, as voted for by you our readers and the BF team.
I'm not sure if you can really do "spoilers" in an awards announcement write-up blog but if that is, indeed, a thing then I suggest you scroll down to the results below first and then come back to this introductory prologue afterwards. Because I'm about to give a lot away in the next couple of paragraphs…
If there was ever a year when the results of the Broken Frontier Awards voting not just reflected but positively embraced the zeitgeist then it was 2017. It was recognised in the bleak contemporary satire of winner Hannah Berry's Livestock and the chilling real world parallels of her The Return of the Sentinels. Similarly, the potent social commentary of Kate Evans' Threads: From the Refugee Crisis and Ben Passmore's Your Black Friend, the poignant post-Brexit referendum musings seen in Katzine: The Factory Issue and the proactive positive artistic response of Draw the Line all commanded our readers' attention. One common thread seemed to run throughout much of the voting this year – a significant interest in comics that spoke to our audience on a fundamentally empathetic and relevant level about the world around them.
That's not to say that escapist work or genre-oriented comics aren't also represented in the winners. A cult classic of children's comics makes a triumphant appearance and there's some quite brilliant serial comics work in the mix, including a much lauded new take on crime comics and an acclaimed spin on a super-hero favourite. We also have a new name as Best Publisher for the first time since 2011. And there are a couple of very familiar regular names making a deserved appearance once again plus a book that has featured on many 2017 'Best of' lists unsurprisingly scooping an honour too!
Every year it's the Breakout Talent category that far outstrips every other section as the most fiercely contested and that was the case once again for 2017. The hugely talented Ellice Weaver takes that prize for her incredible debut graphic novel Something City. Ellice was nominated in three categories this year – a remarkable achievement but then we did tell you two years ago that she was a "creator to watch"…
A final word for the one section we didn't open to the public vote (and we'll return to this in more depth on the site in the near future). This year we decided to introduce a Broken Frontier 'Hall of Fame' category to recognise individuals whose crucially important work in championing new talent and bringing it to a wider audience mirrors our own philosophy at BF. At the close of the tenth anniversary year of Koyama Press it seems most appropriate to announce that the truly inspirational Annie Koyama is our inaugural inductee. Koyama Press were the original game-changing small press micropublisher that all others since have aspired to and their influence and importance cannot be overstated. It's a pleasure and a privilege to name Annie as our first 'Hall of Fame' entrant.
Congratulations then to not just all our winners but all our nominees as well. There's zero hyperbole in saying that this was an incredibly strong year of nominations and if you haven't checked out some of the work below before then please give it due consideration. Thank you once again to all our readers for your most appreciated support of the BF Awards and for sharing our ballot on social media!
Best Writer: Hannah Berry (Livestock, The Return of the Sentinels)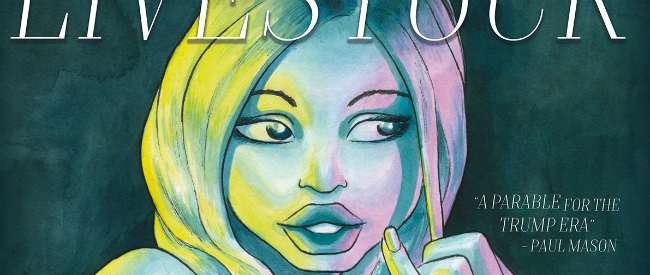 Other nominees:
Cecil Castellucci (Shade the Changing Girl)
Charles Forsman (Slasher)
Jeff Lemire (Royal City, Roughneck, Black Hammer)
Warren Ellis (Injection, The Wild Storm)
Best Artist: Tillie Walden (Spinning, On a Sunbeam)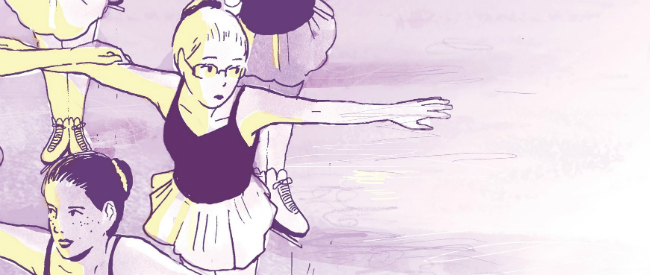 Other nominees:
Alexis Deacon (Geis 2: A Game Without Rules)
Ellice Weaver (Something City)
Jillian Tamaki (Boundless)
Marley Zarcone (Shade the Changing Girl)
Best Colorist: Jordie Bellaire (Injection, Redlands)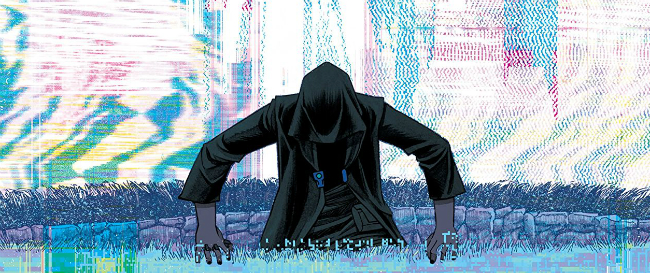 Dave Stewart (Black Hammer, Maestros)
Elizabeth Breitweiser (Outcast, Kill or Be Killed)
Matt Wilson (The Wicked + The Divine, Paper Girls)
Tamra Bonvillain  (Doom Patrol, Wayward)
Best Letterer: Aditya Bidikar (Kid Lobotomy, Paradiso, Lazaretto)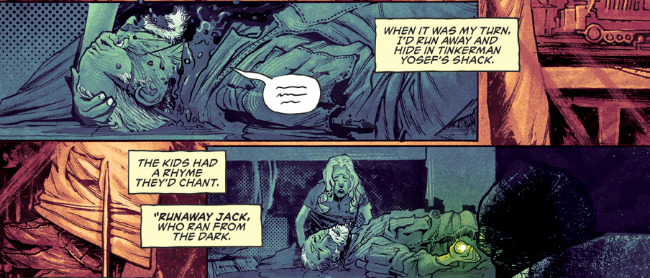 Other nominees:
Clayton Cowles (Redlands, Mister Miracle)
Colin Bell (Beast Wagon, Godshaper)
Jared K. Fletcher (Paper Girls, The Gravediggers Union)
Thomas Mauer (4 Kids Walk into a Bank, The Realm)
Breakout Talent: Ellice Weaver (Something City)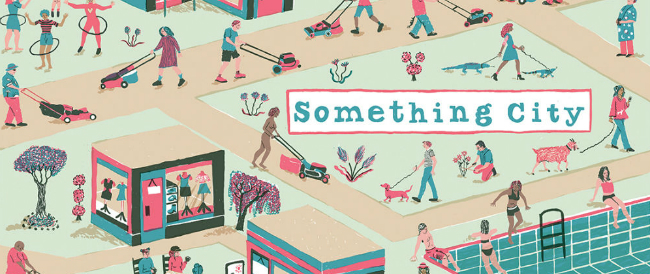 Emil Ferris (My Favorite Thing is Monsters, Fantagraphics)
Jey Levang (Lazaretto, BOOM! Studios)
Ram V (Paradiso, Image Comics)
Sophia Foster-Dimino (Sex Fantasy, Koyama Press)
Best New Series: Mister Miracle (Tom King, Mitch Gerads, Clayton Cowles, DC Comics)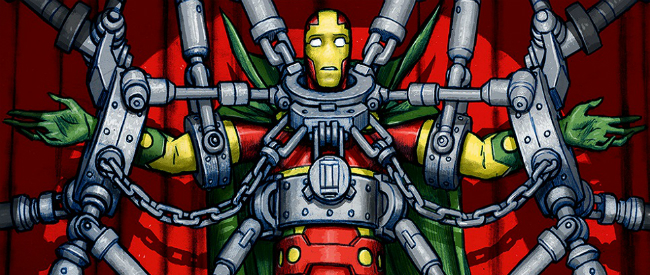 Now (Anthology – Various creators, Fantagraphics)
Redlands (Jordie Bellaire, Vanesa R. Del Rey, Clayton Cowles, Image Comics)
Royal City (Jeff Lemire, Image Comics)
Spy Seal (Rich Tommaso, Image Comics)
Best Ongoing Series: Katzine (Katriona Chapman, Tomatito Press)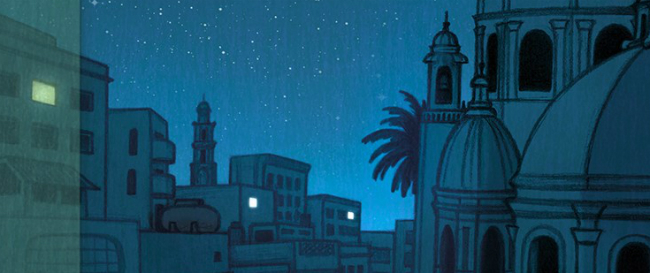 Other nominees:
Minor Leagues (Simon Moreton, Lydstep Lettuce)
š! (Anthology – Various creators, kuš comics)
Shade the Changing Girl (Cecil Castellucci, Marley Zarcone, Kelly Fitzpatrick, DC Comics/Young Animal)
Silver Surfer (Dan Slott, Mike Allred, Laura Allred, Marvel Comics)
Best Limited Series: 4 Kids Walk into a Bank (Matthew Rosenberg, Tyler Boss, Thomas Mauer, Black Mask Studios)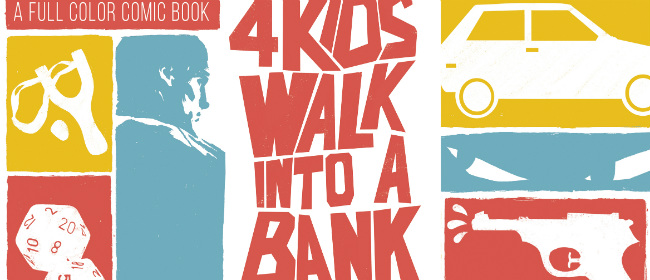 Other nominees:
A.D. After Death (Scott Snyder, Jeff Lemire, Image Comics)
The Flintstones (Mark Russell, Steve Pugh, DC Comics)
Godshaper (Simon Spurrier, Jonas Goonface, Colin Bell, BOOM! Studios)
Slasher (Charles Forsman, Floating World Comics)
Best One-Shot: Your Black Friend (Ben Passmore, Silver Sprocket/AdHouse)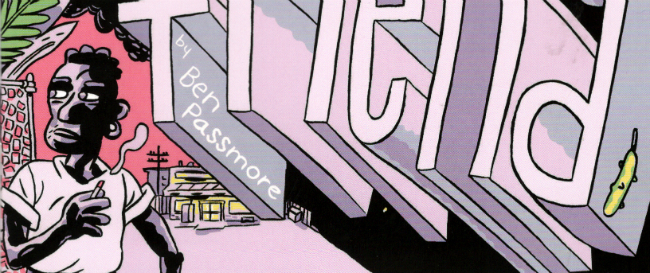 Cindy and Biscuit: Sundays (Dan White, Milk the Cat Press)
The Corbyn Comic Book (Anthology – Various Creators, SelfMadeHero)
SID (Olivia Sullivan, Good Comics)
The Unquotable Trump (R. Sikoryak, Drawn & Quarterly)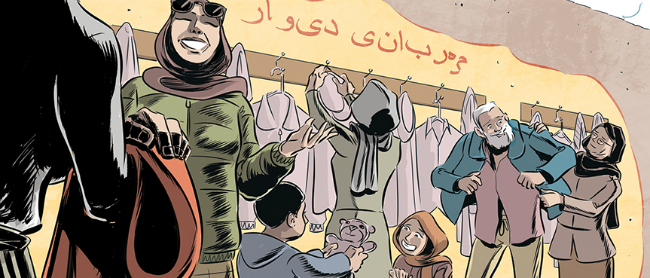 Best Original Graphic Novel: My Favorite Thing is Monsters (Emil Ferris, Fantagraphics)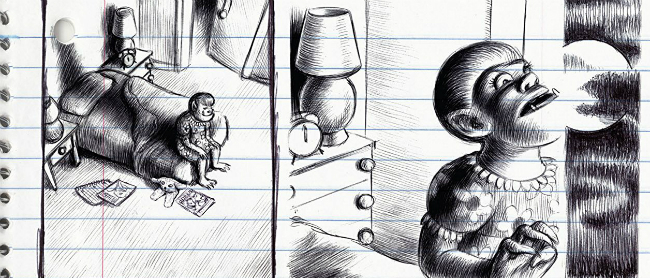 Other nominees:
Crawl Space (Jesse Jacobs, Koyama Press)
Livestock (Hannah Berry, Jonathan Cape)
Something City (Ellice Weaver, Avery Hill Publishing)
A Thousand Coloured Castles (Gareth Brookes, Myriad Editions)
Best Graphic Non-Fiction: Threads: From the Refugee Crisis (Kate Evans, Verso)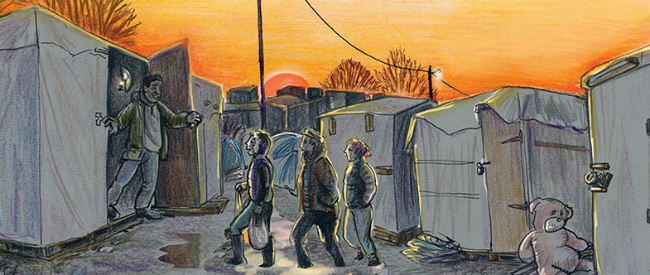 Everything is Flammable (Gabrielle Bell, Uncivilized Books)
Graphic Science: Seven Journeys of Discovery (Darryl Cunningham, Myriad Editions)
Spinning (Tillie Walden, FirstSecond/SelfMadeHero)
Tenements, Towers & Trash (Julia Wertz, Black Dog & Leventhal)
Best Collection of Classic Material: Marney the Fox (Scott Goodall, John Stokes, Rebellion)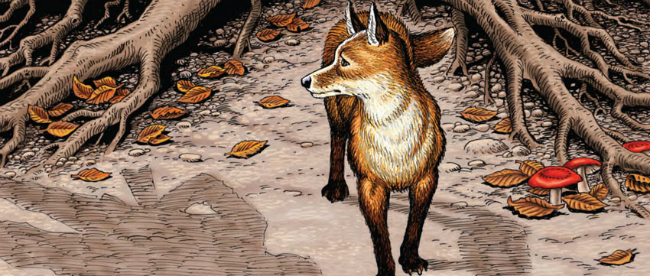 The Collected Arn Sabra's Neil the Horse (Katherine Collins, Conundrum Press)
Dokudami Tenement (Takashi Futukami, Black Hook Press)
Faceache: The First 100 Scrunges (Ken Reid, Rebellion)
Good News Bible: The Complete Deadline Strips of Shaky Kane (Shaky Kane, Breakdown Press)
Best Book on Comics: Krazy: George Herriman, a Life in Black and White (Michael Tisserand, Harper)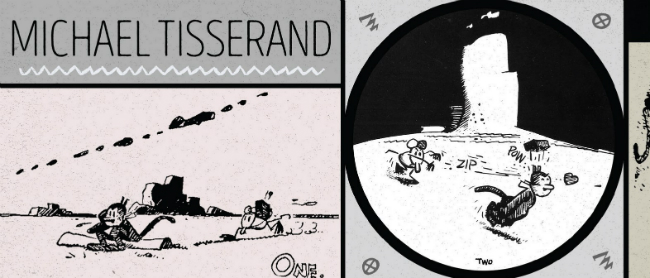 Other nominees:
Be Pure! Be Vigilant! Behave! 2000 AD and Judge Dredd: The Secret History (Pat Mills, Millsverse)
Last Girl Standing (Trina Robbins, Fantagraphics)
Mangasia: The Definitive Guide to Asian Comics (Paul Gravett, Thames and Hudson)
Thrill-Power Overload: The First 40 Years, Revised Edition (David Bishop, Karl Stock, Rebellion)
Best Publisher: Avery Hill Publishing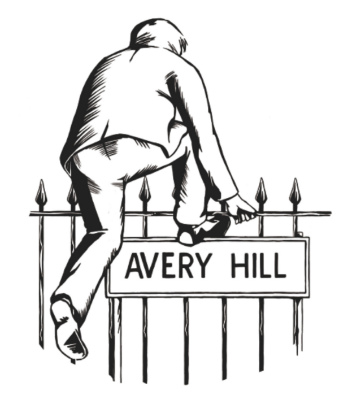 Breakdown Press
Fantagraphics
Koyama Press
Retrofit/Big Planet
Broken Frontier Hall of Fame: Annie Koyama