After the winter break it's time to be thinking again about the annual comics calendar of events. We have a notable Spring one to announce today with the return of Cardiff Comics Carnival, co-founded by our 2017 Broken Frontier 'Six to Watch' artist Josh Hicks and fellow indie comics star Ioan Morris. The full press release runs below. Clear your diaries for March 29th!
Cardiff Comics Carnival returns to Cardiff in March!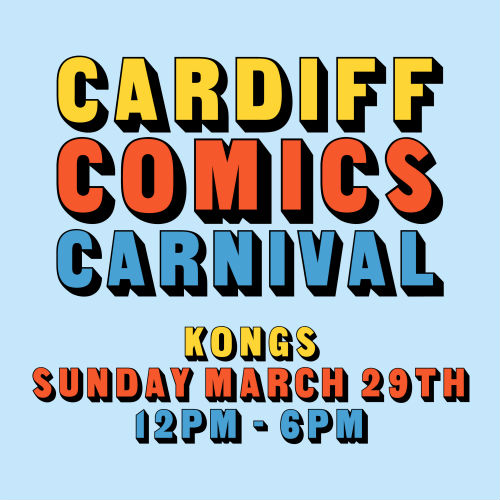 Cardiff Comics Carnival will be returning on Sunday March 29th at its new venue: Kongs, on St. Mary's Street. Running from 12pm – 6pm, the event will be a day-long celebration of small press comics, zines and artwork, featuring some of the best comics talent from South Wales and beyond. With free entry and drinks served all day, Cardiff Comics Carnival is a chance for the public to engage with the comics medium and discover a wealth of new and exciting artists.
Organised by a group of Cardiff-based artists and cartoonists, Cardiff Comics Carnival is a continuing grassroots effort to further develop a vibrant comics scene in the area and to showcase the variety and quality of work being produced in the region today.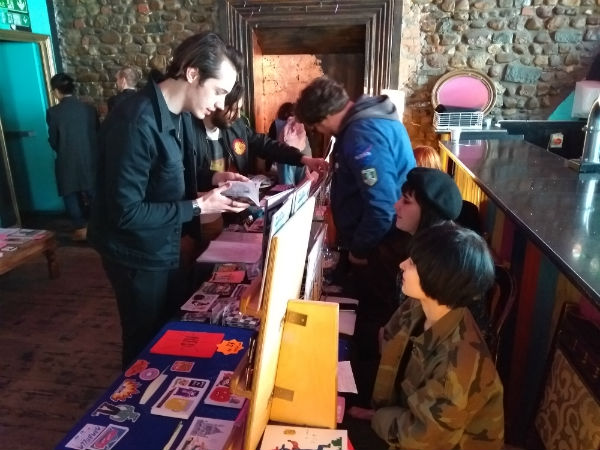 Josh Hicks (Co-founder; cartoonist) says:
"Last year's CCC turned out to be a great day, and it was amazing to feel such enthusiasm and positive energy around independent comics, zines and illustration in Cardiff. I'm proud to be a part of putting it on again, and am glad that Cardiff Comics Carnival is now becoming a recurring part of the annual arts calendar in this city. It's fun, vital, and a good excuse to get lots of cartoonists together. Comics!!!"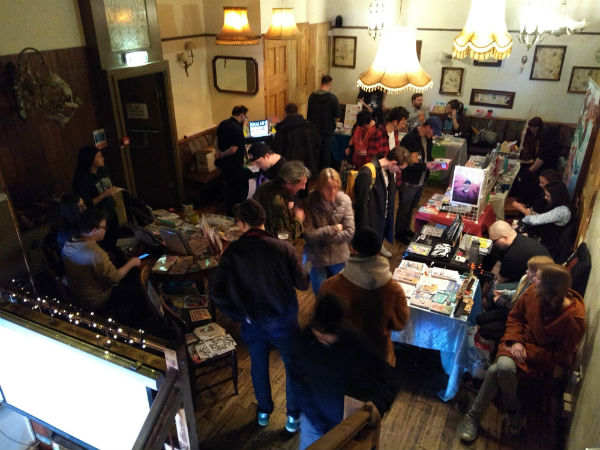 Ioan Morris (Co-founder; cartoonist) says:
"After last year's inaugural CCC, we knew we'd be returning this year, it was just a matter of when. Finding just the right date between the Six Nations, Mother's Day and Easter is tricky, as is finding a suitable city centre venue with enough space and light to do the exhibitors' work justice, but we think we've cracked it and are pleased to be holding our 2020 event at Kongs on Sunday March 29th.
"It's our firm belief that comics are for everyone and it's just a matter of people seeing the breadth and quality of what's out there, so Cardiff Comics Carnival will once again be free to enter.
"We're excited to announce our roster of cartoonists, illustrators and zine makers in the coming weeks and hope to see you in Cardiff at the end of March."