It's nearly Thought Bubble and one particular treat this year is that the eleventh issue of the influential small press anthology Dirty Rotten Comics from Throwaway Press debuts on the festival weekend. Mixing colour and black and white stories this is the follow-up to the team's highly acclaimed anniversary tenth issue earlier this summer.
With a line-up that includes Simon Russell, Rebecca Jones, Josh Hicks, Joe Stone, Petitecreme, Fred Morris and Broken Frontier's very own Jenny Robins, DRC #11 also includes a healthy sampling of newer names to appreciate and investigate further.
Click on the images below to enlarge.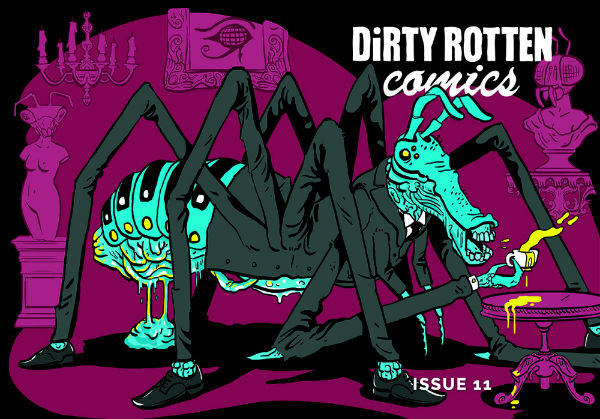 Cover art by James Wragg
'Just another day' by Becky Howard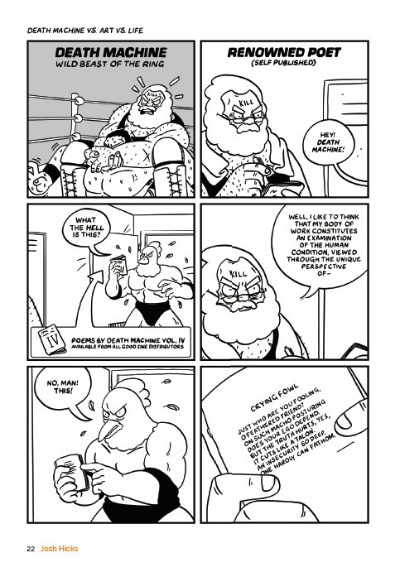 Josh Hicks revisits his Gloious Wrestling Alliance in the latest DRC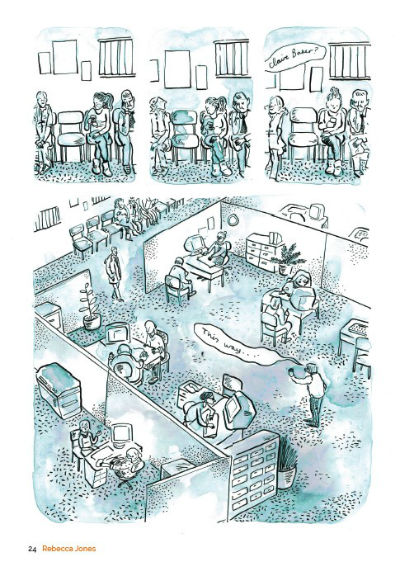 Rebecca Jones's 'Job Centre' in DRC #11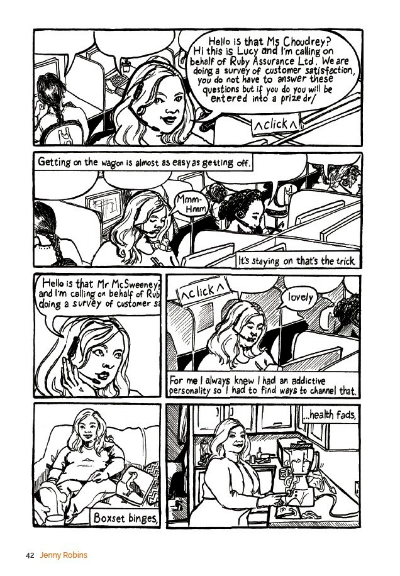 'Lucy' by Broken Frontier's very own Jenny Robins
'Saturday Night' by Petitecreme
You can follow Dirty Rotten Comics on Twitter here and Throwaway Press here. Visit their website here for more details on their books. You can find Dirty Rotten Comics at Table 106 in the ComiXology Marquee at Thought Bubble. 

For regular updates on all things small press follow Andy Oliver on Twitter here.