The waiting is over and the seven shortlisted works-in-progress for the 2018 Myriad First Graphic Novel Competition have been announced and, once again, the list is a testament to the incredible talent out there on the UK indie, small press and self-publishing scenes. We certainly don't envy the judging panel in having to make the tough decisions they must have done to whittle down that impressive shortlist to just seven final projects.
Obviously from a Broken Frontier perspective we have double reason to feel celebratory. Not only is Sabba Khan, one of our 2017 'Six Small Press Creators to Watch' included for her work Pluralism but so too is our very own Broken Frontier Staff Writer Jenny Robins for Biscuits (Assorted).
Congratulations to all the shortlisted creators! The full press release is below with the winner to be announced in July. (And don't forget that if you're at ELCAF this year then you can hear Sabba talking about her practice alongside Avery Hill's Ricky Miller, Breakdown Press and Gosh's Tom Oldham, and British Comic Awards-nominated graphic novelist and BF's own EdieOP on the Broken Frontier panel on 'Comics and Routes into Publishing' chaired by myself, BF Editor-in-Chief Andy Oliver.)
SHORTLIST ANNOUNCED FOR FIRST GRAPHIC NOVEL COMPETITION
Myriad Editions is delighted to announce the shortlist for the First Graphic Novel Competition 2018: Cathy Brett, Sabba Khan, Clarrie Pope & Blanche Pope, Jenny Robins, Zara Slattery, Anna Trench and Sarah Ushurhe. The winner, to be revealed at an event in London on July 5th, will get the chance to develop their work with Myriad, with a view to contract and publication. The competition is open to all cartoonists, writers and artists who have not previously published a full-length graphic work, and is a companion to the Myriad First Drafts competition for debut writers.
The First Graphic Novel Competition judges are cartoonists Kate Evans and Martin Rowson, writer Wei Ming Kam and journalist Sarah Shaffi – co-founders of BAME in Publishing – and Myriad Creative Director, Corinne Pearlman. Myriad has published the two previous competition winners, Gareth Brookes and Jade Sarson, and four books by shortlisted authors, as well as other authors' works introduced to Myriad by the competition.
'We had 109 entries to the competition, over 60% from women. The standard was particularly high and we had a tough time choosing the longlist, let alone the shortlist. There's such a wealth of talent out there!' says Corinne Pearlman. The winner and their work-in-progress will feature at an event in October at the Lakes International Comic Arts Festival.
The prizewinning event, hosted by Alex Fitch, will be held at the basement bar, Hodge Jones and Allen, 180 North Gower Street, London NW1 2NB on 5 July 6.30-8.30pm.
http://myriadeditions.com/competitions/first-graphic-novel/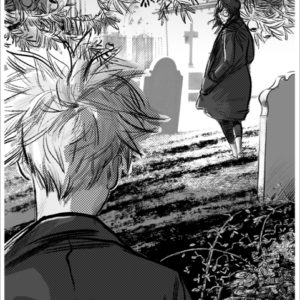 Who Killed Jo-jo? Cathy Brett
Everyone has a secret: ghost story after a funeral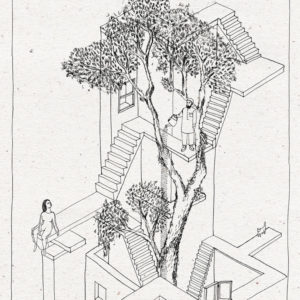 Pluralism Sabba Khan
Exploring and reconciling identity in two cultures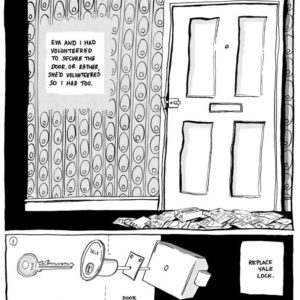 Welcome Home Clarrie Pope & Blanche Pope
Community vs regeneration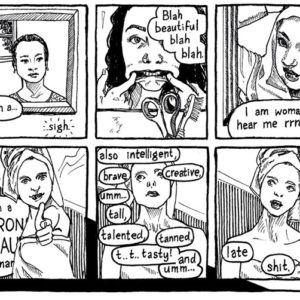 Biscuits (Assorted) Jenny Robins
Behind every London woman is a story waiting to get out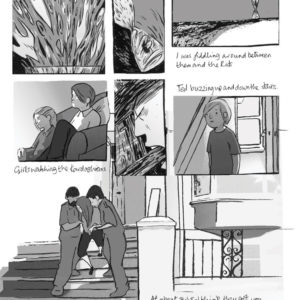 Coma Comic Zara Slattery
Views of living in a coma, told from inside and outside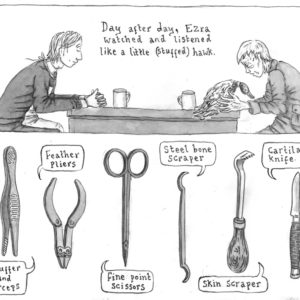 Ezra Stoneleigh Anna Trench
Young man takes a job with a taxidermist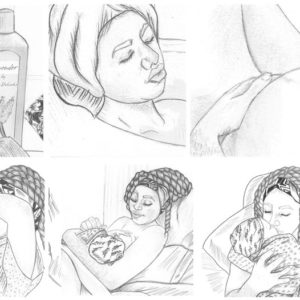 Persevere Sarah Ushurhe
Intertwined stories of three young women
For more on Myriad Editions make sure to follow them on Twitter here.