Another publishing line-up announcement to go into the weekend with as we look at what's coming from Cast Iron Books in 2021. It's an eclectic list for the year that crosses genres and bring some truly exciting burgeoning talent to print. If you want to find out more about this new publisher's ethos and plans check out our recent interview with Cast Iron's Lizzie Kaye here.
CAST IRON BOOKS ANNOUNCES 2021 SCHEDULE
Cast Iron Books is pleased to announce its publication and crowdfunding campaign schedule for 2021!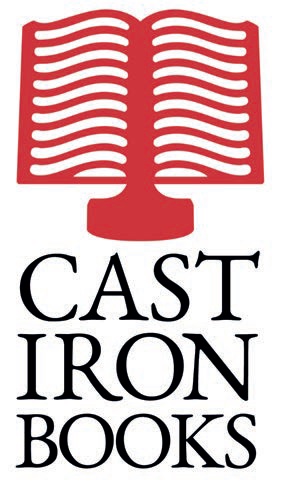 Cast Iron Books was founded in June 2020 by Lizzie Kaye, formerly Commissioning Editor at Unbound. It is an independent publishing house operating on a crowdfunding model that champions and highlights new and established creators in the graphic novel and illustrated book space. Cast Iron Books titles are offered for pre-order via the Kickstarter crowdfunding platform, before being made available to retailers and the wider public via Gardners and the Cast Iron Books website.
Following the success in October 2020 of the crowdfunding campaign for FUTURE, the debut graphic novel from creators Tom Woodman and Rupert Smissen, with Aditya Bidikar, Cast Iron Books is pleased to announce that the title will be published in the trade and made available to retailers from March 4th, 2021. FUTURE follows Kay, an engineer, and her terminally-ill astronaut wife Murray, as they attempt to save humanity from its imminent demise. Widely praised in the comics press, it is a story about love, hope, and time travel.
The second title for 2021 from Cast Iron Books will be The Plague and Doctor Caim by G.E. Gallas, an allegorical graphic novel following a 17th century plague doctor as he grapples with the eternal questions surrounding life and death. Gallas is the creator of the acclaimed graphic novel The Poet and the Flea about the life of William Blake. The Plague and Doctor Caim will be launched on the Kickstarter platform in March 2021, with a trade release to follow in July 2021.
The third title from Cast Iron Books in 2021 is Candles, an original graphic novel from artist and writer Lyndon White. Featuring a fantastical cast of characters, this all-ages story is set in a world where magic is real, and not to be trusted. The crowdfunding campaign for Candles will launch in June 2021 with a trade release to follow in October 2021.
Cast Iron Books will also be launching an ongoing enhanced digital comic, The Boy With Nails for Eyes, written, illustrated, and enhanced by Shaun Gardiner. The enhanced digital comic will be made available on the Cast Iron Books website and will push the boundaries of what we have come to expect from the motion comic experience, exploring the new opportunities this medium can offer creators and readers.
The final title for 2021 will be Hans Vogel is Dead: Vol 1, by artist and writer Sierra Barnes. Lizzie Kaye, publisher of Cast Iron Books, acquired world print and digital rights to this title from Matt Belford of The Tobias Agency. Hans Vogel is Dead is described by Barnes as a "historical fantasy" and follows the titular character, German WWII fighter pilot Hans Vogel, on his journey to and through the afterlife.
FUTURE
Written by Tom Woodman • Illustrated by Rupert Smissen • Lettered by Aditya Bidikar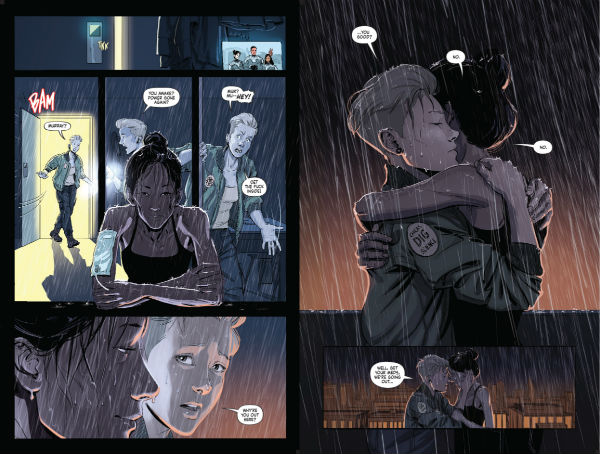 Hardback: 128pp
Release date: March 2021
ISBN: 9781838224103
Full Colour: 170mm × 260mm
Synopsis
Time has run out.
Humanity is clinging on to an Earth facing imminent collapse. Kay Mielniczuk, fierce optimist, convinces her dying wife, astronaut Murray Mielniczuk, to take on one last assignment.
Catapulted through time on a wing, a prayer, and some theoretically correct science, they set out in search of a cure… for Murray and for the planet.
Future is a 128-page full colour original graphic novel about time travel, the apocalypse, and finding hope in the ultimate power of love.
THE PLAGUE AND DOCTOR CAIM
Written and illustrated by G.E. Gallas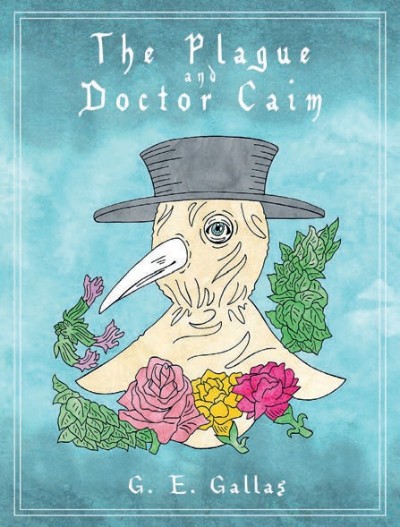 Hardback: 100pp
Campaign Launch date: March
ISBN: 9781838224127
Full Colour: 170mm × 260mm
Synopsis
The Plague and Doctor Caim follows the life and trials of a 17th-century plague doctor: an Everyman with a beak.
One day, Doctor Caim is hired by a village to treat both the rich and the poor. The doctor readily accepts this position, but goes about the work with much trial and error. Doctor Caim encounters patients from all walks of life, experimenting with treatments while fretting about his own health and watching the stars for omens…
With the aesthetic of a medieval illuminated manuscript, this full colour graphic novel from the acclaimed creator of The Poet and the Flea finds macabre comedy within the history of the bubonic plague.
The Plague and Doctor Caim will be available for pre-order March 2021
CANDLES
Written and illustrated by Lyndon White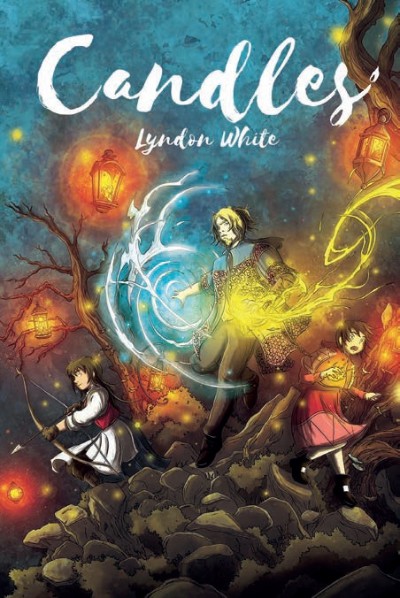 Hardback: 120pp
Campaign Launch date: June
ISBN: 9781838224141
Full Colour: 190mm × 260mm
Synopsis
Generation after generation, people are taught one thing – never use magic…
When a plague known as Dark-bark spreads over the land, one by one infected villagers disappear into the enchanted forest never to be seen again. When it reaches her village, a young girl called Grace sets out to destroy the evil witch responsible and save her family by any means possible – even if she must steal the witch's magic.
As candles flicker and wolves howl into the night sky, Idris, a flamboyant sorcerer, and his talented apprentice Ava, are cast out of their town when their talent for magic is discovered. Determined to find the source of the misery that has made them outsiders, they too begin to hunt the root of the Dark-bark… but all is not as it seems.
An all-ages story about family and a plague that has no mercy, Candles is the latest graphic novel from Lyndon White, creator of Reanimator, for lovers of fantasy, fairy tales, monsters and magic.
Candles will be available for pre-order June 2021
HANS VOGEL IS DEAD: VOL 1
Written and illustrated by Sierra Barnes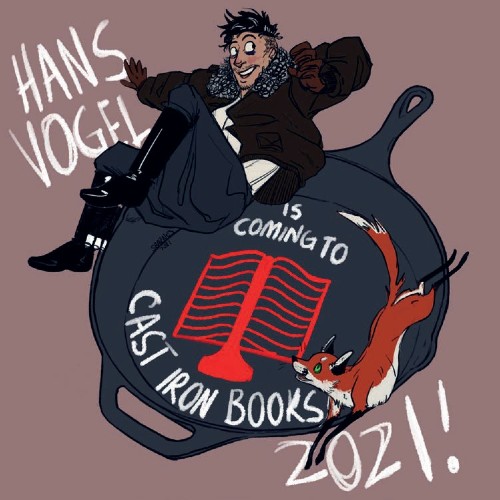 Hardback: 260pp
Campaign Launch date: September
ISBN: 9781838224165
Full Colour: 170mm × 240mm
Hans Vogel – ace pilot, war hero, and card-carrying Party member – loses his life in the Battle of Britain. When he wakes up again in the curious afterlife of Märchenwald, where fairy tales are real and a happy ending hasn't happened in over thirty years, he realizes his life has been spent in service of an evil empire… and its effects have reached further than he could ever have imagined.
Accompanied by Reineke, a young girl cursed to live in the body of a fox, he sets out to unlearn the fascism and cruelty he learned in life, undo its power in the fairy-tale world, and maybe, just maybe, do better this time around.
HANS VOGEL IS DEAD is an anti-fascist fairy tale with elements of historical fantasy from writer and artist Sieraa Barnes.
Hans Vogel is Dead: Vol I will be available for pre-order September 2021