THOUGHT BUBBLE 2023! Tom Philipson describes his Thought Bubble-debuting collection Complicated Young Man (from CoCo Comics) as "my experimental comics anthology". At 20-plus pages compiling strips from the last six months it's as compact a comics anthology as you're ever likely to read. But what Complicated Young Man lacks in page count it certainly makes up for in meta irreverence, raw-to-the-bone honesty, and a self-deprecating humour that borders on the savage.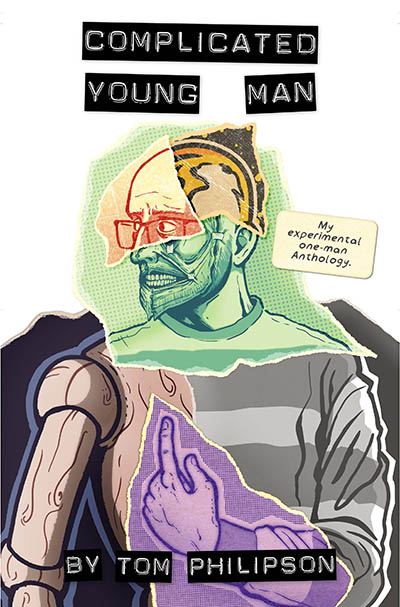 As Philipson reveals in a coda to the work published in Complicated Young Man, 2023 had been a difficult year for him personally, or to put it in the words of the back cover blurb "Thomas Philipson is a nice young man who's just been a little tired lately." The strips in this comic, then, reflect his own approach to coming to terms with this period with a series of dark-humoured meditations on fulfilment, self-understanding, and even a bit of apparent self-loathing thrown in for good measure. As such, and as Philipson acknowledges in what turns into a kind of body horror slapstick introductory strip, this won't be an approach that works for all readers. But if you can stick with the bleak comedy then the potential inherent in Philipson's work will become immediately apparent.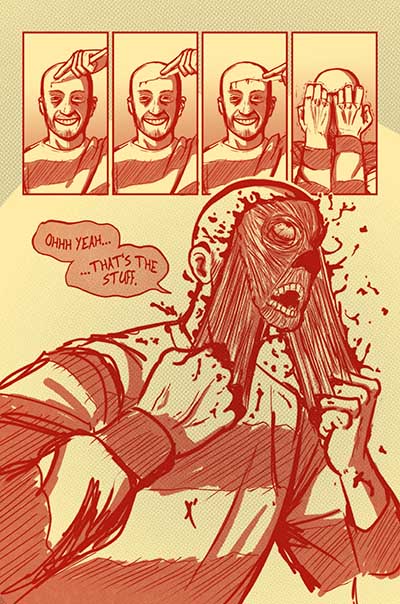 Body horror is a major thrust herein with cast-off flesh or skeletal apparitions acting as visual metaphor for Philipson's state of mind or his more morbid intrusive thoughts. Indeed, there's something of an interlinked obsession with both mortality and legacy; a casually brutal one in 'Tales from the Stockroom' that ends on the abruptest of tonally-shifting lines, or an unnamed strip where, in rather ungainly ghost form, he attends his own funeral. While that latter may sound an all too familiar premise it's the stark comic timing of the story's finale that makes it hit home with such intensity. Pacing and build-up in that regard is excellent throughout.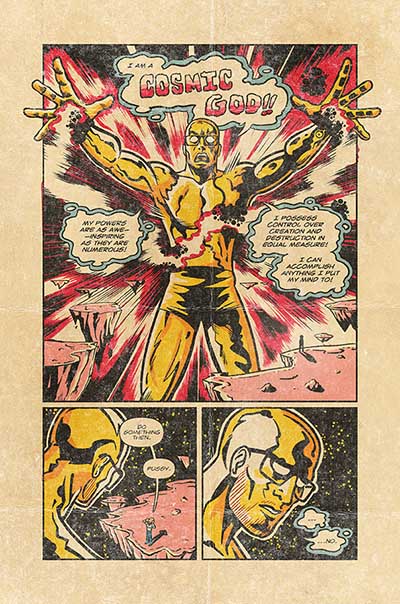 What really impresses though are Philipson's constantly mutable drawing and presentational styles throughout. Colour is used expertly to match each short comic's tone or mood while some seemingly more subdued stories have a far greater impact for their understatement. While collections like this, by their very nature, can often feel disjointed in presentation Philipson's near scattershot approach to structure and composition oddly complements itself rather than feeling incongruous and fragmentary. For all its humour Complicated Young Man is also a sometimes an uncomfortable read (deliberately so) but it's the kind of work that, on getting to the last page, instantly makes me want to investigate its creator further. This is an artist with great command of the form. Make sure to check this one out at Thought Bubble.
Tom Philipson (W/A) • Coco Comics
For more on CoCo Comics visit their site here
CoCo Comics are at Table C12 in the Redshirt Hall at Thought Bubble 2023
Review by Andy Oliver