Readers may see the major plot twist of Joe Sparrow's Cuckoo coming well in advance and, indeed, it's hardly disguising itself given that it's there front and centre in the book's title. But this graphic novel's treatment of an old plot staple of the science fiction, fantasy and horror genres isn't centred on the shock of revelation. It's a far more nuanced book than that and one that explores themes of identity, self-perception and belonging as its main narrative thrust.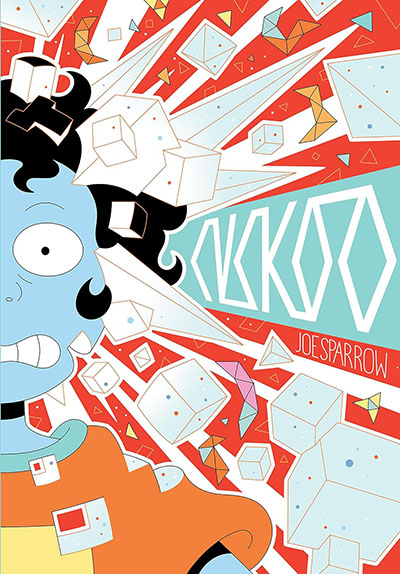 In Cuckoo we follow the journey of Dorothy, a 19-year-old living at home with her mother, and doing very badly at her college art course. Dorothy begins to recall a strange event from her childhood involving a meteor landing in the family garden and a subsequent life-changing encounter. When she begins to exhibit unearthly powers Dorothy discovers she isn't the only one affected and must explore the realities of what she is becoming…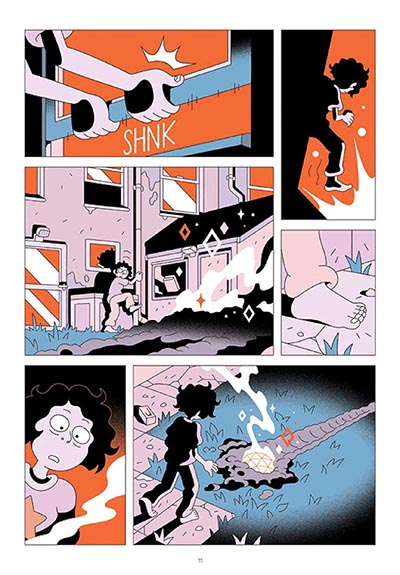 Sparrow's art is always highly sophisticated in its manipulation of the form and Cuckoo is no exception. It's a fascinating mix of intuitive, organic, visual storytelling and deliberately constructed graphic design that imbues normal suburban life with the requisite sense of alien infiltration; teen drama at points being suddenly dominated by a kind of cosmic symmetry. This is further accentuated by Sparrow's colour choices which are eerily and thematically appropriate throughout.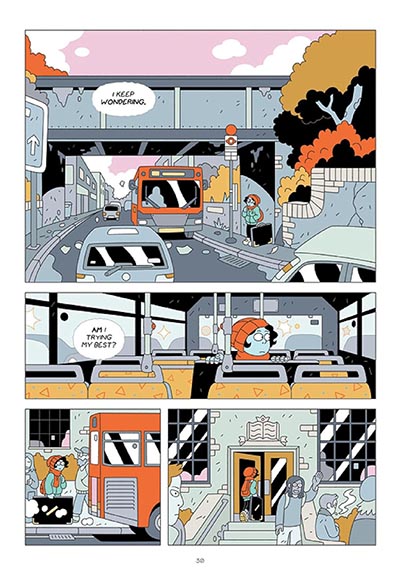 Sparrow deftly plays with the full gamut tools at his disposal to portray the way in which celestial elements begin to infiltrate the mundanity of Dorothy's life. Sound effects are key here, and there are some incredible scenes of motion and movement that feel almost diagrammatic in presentation. Narration is presented in something that sits between a thought bubble and a speech balloon, making our relationship with the protagonist more intimate, connective and personal. One astonishing panel 40 or so pages in that uses speech balloons to represent intrusive thoughts is a brilliant example of how clever use of lettering placement can enhance theme.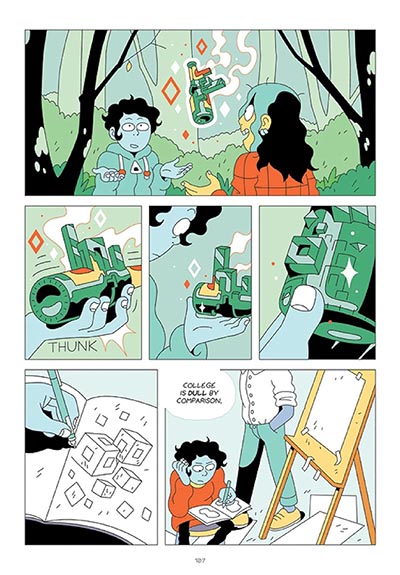 This is a story about finding oneself that can feel tragic and brutally unjust in parts and yet also poetic, hopeful and melodious in revelation. The almost geometric visual feel of later passages is exquisite in its craft, underlining the ethereal qualities of the book's denouement. As one of the final Shortbox projects Cuckoo is a fitting coda to the publisher's output these last several years.
Joe Sparrow (W/A) • Shortbox, £17.00
Review by Andy Oliver