The next Comica Festival Conversation arrives tomorrow evening – Friday 7 November – at London's Foyles bookstore when, in conjunction with Broken Frontier, four very distinctive graphic novelists will be discussing both their own recent projects and that thorny question of "what exactly constitutes a cult comic?" Joining BF's Andy Oliver, who will be hosting the discussion, are ILYA, Carol Swain, Rob Davis and Paul B. Rainey.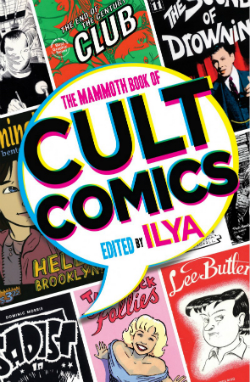 Tickets for the event are still available here priced £8.00 or £5.00 for concessions. Why not whet your appetite for what promises to be a fascinating panel, and an unmissable spotlight on four of this year's standout comics releases, with a look back on our own coverage of the featured work and creators below…?
ILYA's The Mammoth Book of Cult Comics collects some real gems of long unseen or forgotten self-published and indie work from 1983 onwards:
"ILYA's choice of creators gives the reader the opportunity to dip in and out of three decades worth of experimental and often very personal comics. Along the way you will discover the work of artists who have long since bowed off the comics stage, the early strips of hugely influential practitioners like Eddie Campbell, and projects from respected names of the contemporary indie scene." – Andy Oliver
ILYA's most recent graphic novel from SelfMadeHero was 2013's tale of the unlikely relationship between homeless teenager Cougar and middle-aged romance writer Pamela.
"Room for Love is no conventional, sweet and cheerful, happy-ending love story. It's a painful, sometimes bitter, account of the unlikely collision of two people's lives told with sincere authenticity." – Conori Bell-Bhuiyan
Carol Swain's Gast was her first full-length solo graphic novel in over a decade following Helen, an eleven-year-old girl, as she becomes entranced by the story behind the life of Emrys, a local farmer who recently killed himself.
"This is a work by a fully mature artist at the height of their powers – and my graphic novel of 2014 so far." – Tom Murphy
Rob B. Davis is the creator behind the critically-acclaimed adaptation of Don Quixote. His recent graphic novel The Motherless Oven (SelfMadeHero) is a coming-of-age story with a bizarre twist, set in a world where children build their own parents, the sky rains knives and everyone know the exact date of their "Deathday".
"A graphic novel from Rob Davis that shines, disturbs, questions, and rocks!" – Karen O'Brien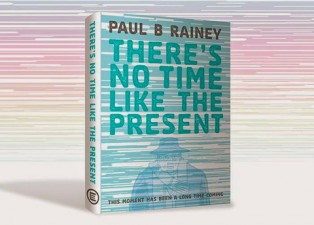 Paul B. Rainey will be discussing the imminent There's No Time Like the Present from Escape Books, collecting his mammoth self-published series that focuses on a small group of friends in Milton Keynes and the impact on their lives of the arrival of the first time travellers from the future. While we have yet to review There's No Time Like the Present here at BF we did recently cover Paul's current series Thunder Brother:
Soap Division.
"In Thunder Brother: Soap Division Paul B. Rainey shows himself to be a true craftsman of the comics narrative, affectionately sending up the history of the genre he is satirising to sly effect  but always doing so with a knowing and amiable wink at the reader." – Andy Oliver
For full details of all the Comica Festival events visit the site here. Tickets for 'What Makes a Cult Comic?' are available here.