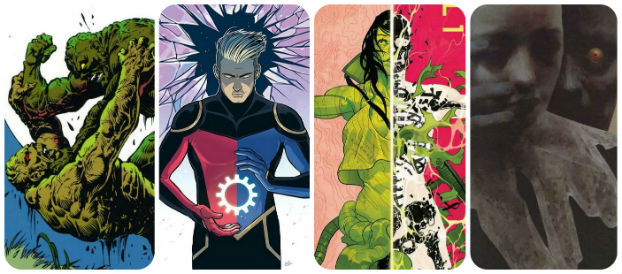 It's nearly Wednesday, and you know what that means: a fresh load of comics and graphic novels! With so many publications hitting your local comics store, comics event or digital storefront, the BF team are here to lead you through the woods with our weekly staff picks. Satisfaction guaranteed!
Comic of the Week
British Ice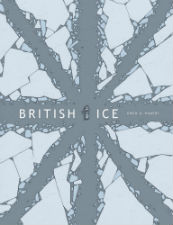 We've followed the progression of creator Owen D. Pomery for the best part of a decade now, from his very earliest self-published minicomics to his Avery Hill Publishing books including The Megatherium Club and Beyond the Billboards and the Authoring of Architecture. A versatile storyteller, as at home with slapstick comedy, bleak nihilism or social commentary, Pomery's first long-form graphic novel British Ice debuts this week from the ever eclectically curated Top Shelf Productions.
British High Commission representative Harrison Fleet finds himself posted to a remote island still strangely under British rule in this noir mystery which we are promised will explore "the consequences of colonialism and the legacy of empire." Pomery is a graduate of the great British small press explosion of the early 2010s and this is undoubtedly one of this year's most eagerly anticipated books. You can see a preview online here at Broken Frontier.
Owen D. Pomery (W/A) • Top Shelf Productions/IDW Publishing, $14.99
– Andy Oliver
Swamp Thing: The Bronze Age Vol. 2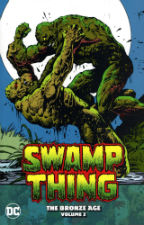 For anyone familiar with the legendary Alan Moore's take on this iconic green anti-hero, going back to the original may not seem like the best of ideas. To ignore it is a loss though, as the first reprint of the Thing's earliest adventures revealed Len Wein and Bernie Wrightson's work has aged a lot better than one would imagine.
This second volume includes contributions from David Micheline, Gerry Conway and Nestor Redondo, along with Swamp Thing #25, which has never been published before. As a bonus, there are unpublished scripts and some early drafts too. It's not Moore, but it's not bad at all.
David Michelinie, Gerry Conway (W), Nestor Redondo (A) • DC Comics, $39.99
– Lindsay Pereira
Daphne Byrne #1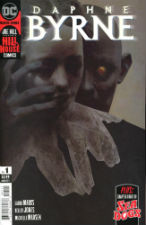 It's a strong week for DC horror with this new miniseries debuting alongside the latest issue of The Dollhouse Family from Joe Hill's Hill House imprint. This fourth title in the line is written by Laura Marks with art by veteran horror comics maestro Kelley Jones.
Set in 19th century New York it follows central character, 14-year-old Daphne, who is simultaneously concerned at her mother's involvement with fake spiritualists while also becoming aware of a supernatural entity that has taken up residence in her own body. The Hill House line has been consistently entertaining to date and this sounds like another strong entry in the series.
Laura Marks (W), Kelley Jones (A), Michelle Madsen (C) • DC Comics $3.99
– Andy Oliver
Peter Cannon: Thunderbolt Hardcover
The former Charlton Comics hero, created by Pete Morisi, and briefly a part of the DC Universe (and the inspiration for Watchmen's Ozymandias) returned to comics last year via Dynamite. The bleak starting point of this miniseries was that in humanity's darkest hour this hero was happy to turn his back on civilisation and leave it to its fate.
Playful meta themes combine with creative commentary from writer Kieron Gillen and Caspar Wijngaard, one of the hottest artistic talents of recent years. Your chance to read one of last year's most acclaimed super-hero stories in a single sitting and in a handsome hardcover format. (It also features colours from the very talented Mary Safro who I first met some years ago when I was doing portfolio reviews at ELCAF). Look for a review in the near future at Broken Frontier.
Kieron Gillen (W), Caspar Wijngaard (A), Mary Safro (C), Hassan Otsmane-Elhaou (L) • Dynamite Entertainment, $29.99
– Andy Oliver
The Clock #1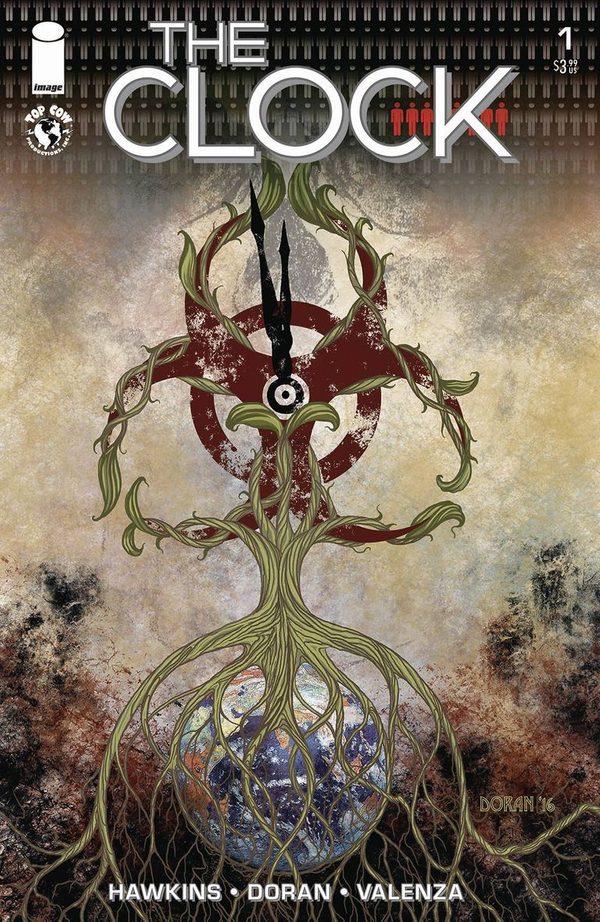 It took just three weeks for an aggressive new form of cancer to spread around the globe like wildfire, affecting hundreds of millions of otherwise healthy people. A leading cancer researcher lost his wife to the illness and now his nine-year-old daughter has it, too. It's a race against the clock to uncover and end a global conspiracy that may force the world directly into World War III or maybe something even worse.
Writer Matt Hawkins (COO of Top Cow, Think Tank) and artist Colleen Doran (Orbiter) are no strangers to tales of dark futures courtesy of grim science, and they're teaming up for a four-issue mini-series not to be missed by fans of science-based catastrophes. Ultimately, science fiction disasters are resolved by an indelible human spirit that has to be mustered by dire circumstances, and Hawkins and Doran are going to deliver a doozy of a disaster with The Clock.
Matt Hawkins (W), Colleen Doran (A), Image Comics/Top Cow, $3.99
– Karen O'Brien
Unearth Vol. 1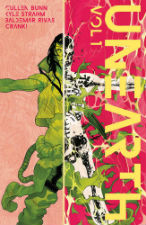 You can always rely on writer Cullen Bunn for an entertaining horror story and this week Unearth, his collaboration with co-writer Kyle Strahm hits shelves in its first collected edition for those who didn't pick up the individual monthly issues.
A flesh-warping disease, a remote village in Mexico, an aggressive ecosystem, and a scientific team who may be out of their depth dealing with a supernatural terror…  Understandably, given all those elements, Image Comics have described this as a "subterranean nightmare". Decide for yourselves when it arrives in comics shops tomorrow.
Cullen Bunn & Kyle Strahm (W), Baldemar Rivas (A), Crank! (L) • Image Comics, $3.99
– Andy Oliver