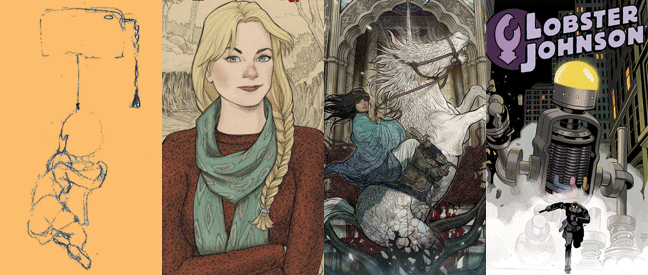 It's nearly Wednesday, and you know what that means: a fresh load of comics and graphic novels! With so many publications hitting your local comics store or digital storefront, the BF staff is here to lead you through the woods with our weekly staff picks. Satisfaction guaranteed!
Comic of the Week
Peplum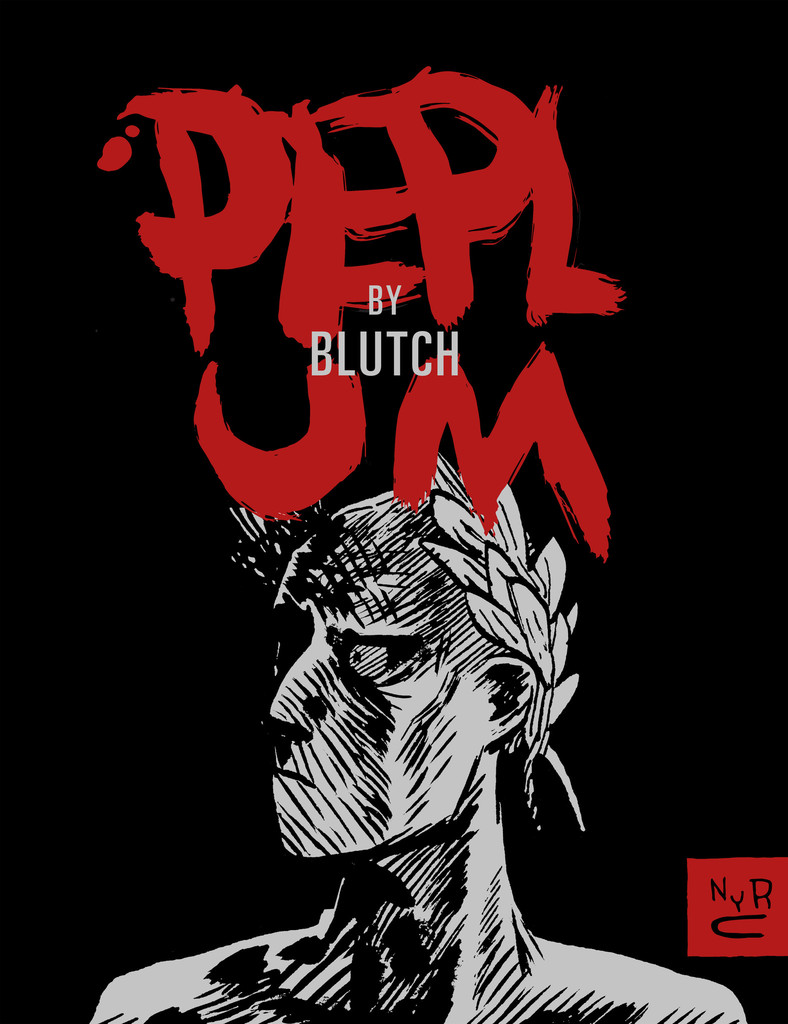 While regarded as a master in his native Europe, Blutch is relatively unknown to English-speaking audiences, due to the surprising scarcity of his work in translation (PictureBox published a collection of his ruminations on cinema in 2013).
New York Review Comics, the recently launched graphic literature imprint of the New York Review of Books, continues its stellar inaugural year by remedying this injustice. Peplum is a major work that showcases the auteur's evocative artistry and dreamlike storytelling.
Set in ancient Rome, Peplum draws inspiration from the classic interpretations of Shakespeare and the Satyricon. Blutch uses these cultural touchstones to dissect society's modern concepts of love and family, and what the hunt for such esoteric ideals can cost.
Edward Gauvin has translated more than 150 graphic novels and treats the work with respect. He also contributes an insightful introduction that contextualizes the work for English readers.
Blutch (W/A), Edward Gauvin (Tr) • New York Review Comics, $24.95
– Paul Mirek
Fear of Mum-Death and the Shadow Men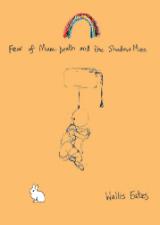 The autobiographical/biographical comics work of Wallis Eates has been something of a fixture in our 'Small Pressganged' column here at Broken Frontier over the last two years. Eates was a finalist in the prestigious Myriad First Graphic Novel Competition in 2014 and has since produced work that has been met with consistently favourable reviews at BF, including You Chew I Spew, The Magic Quadrant and contributions to anthologies like A Bit of Undigested Potato.
Fear of Mum-Death and the Shadow Men touches on recurring themes in Eates's work: the reliability of memory, the complexities of the mother-daughter relationship and the often transitory, fleeting nature of our relationships with those lives that still significantly touch our own. The most comprehensive collection of the work of Wallis Eates to date, this compilation of new and existing mini-narratives debuts at Sunday's DIY Cultures Fair in London.
Wallis Eates (W/A) •  Self-Published, £5.00
– Andy Oliver
DC Universe: Rebirth #1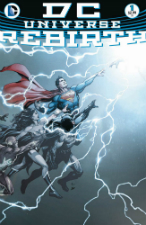 While 2011's 'New 52' reboot garnered DC Comics notable press attention, and an initial massive sales spike, critical commentary over the last few years has not been so kind. For many, the heart and soul of the DC Universe disappeared when its sense of legacy and tradition was stripped away, resulting in the erosion of a significant chunk of its longer-term fanbase.
Nearly five years later DC are attempting to woo back those lost readers with yet another new beginning that nevertheless seeks to rectify at least some of the creative missteps of the New 52. We're promised surprise returns and revelations as the current iteration of the DCU embraces the more hopeful spirit of its predecessor, leading into a line-wide relaunch.
With spoilers leaking all over the internet this past weekend it remains to be seen whether this prelude to the latest chapter of DC history proves to be a welcome reintroduction to old friends or another moment of divisive controversy. One thing is certain however… DC Universe: Rebirth #1 is going to be one of the most talked about super-hero comics of 2016.
Geoff Johns (W), Phil Jimenez, Ethan Van Sciver, Ivan Reis & Gary Frank (A) • DC Comics, $2.99
– Andy Oliver
Hunter S. Thompson's Fear and Loathing in Las Vegas #1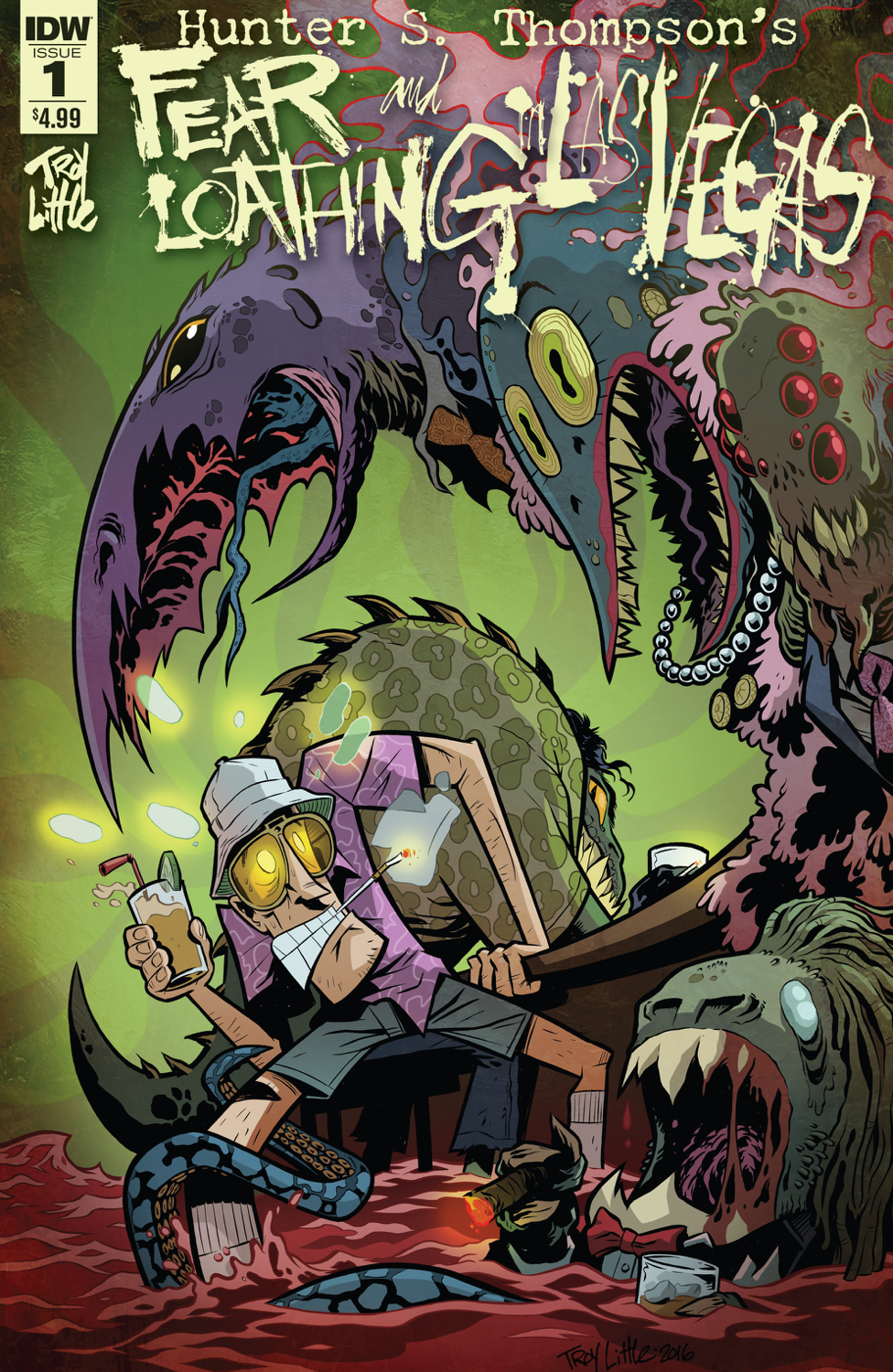 Like skinning a cat, there's more than one way to go in search of the American Dream. For author, wild-man, and gonzo journalist Hunter S. Thompson, this quest became one of the most famous (drug-addled) adventures in literary history, with the publication in 1971 of Fear and Loathing in Las Vegas: A Savage Journey into the Heart of the American Dream.
Eisner-nominated writer and artist Troy Little has adapted Thompson's epically untamed novel into graphic form, and IDW is now releasing it as a series beginning this week. Taking on such a task must have been a tall order for Little, considering that Fear and Loathing is considered one of the greatest modern novels – not to mention the facts that the art of Thompson's cohort, Ralph Steadman, has become visually synonymous with the book's psychedelic narrative content, and director Terry Gilliam's mind-bending film version spared no expense to bring the novel to the big screen.
Nevertheless, Little does an excellent job handling both the art and the story. While the panels seem overly cartoonish at first, the reader's mind will doubtlessly settle in to the neat style (once the drugs begin to take hold). And his liberal borrowing of Thompson's prose for much of the graphic novel's material keeps the narrative in the proper tone for the desired effect.
Buy the ticket… take this ride!
 Troy Little (W/A, adapted from the book by Hunter S. Thompson) • IDW, $3.99
– Matthew Box
Lobster Johnson: Metal Monsters of Midtown #1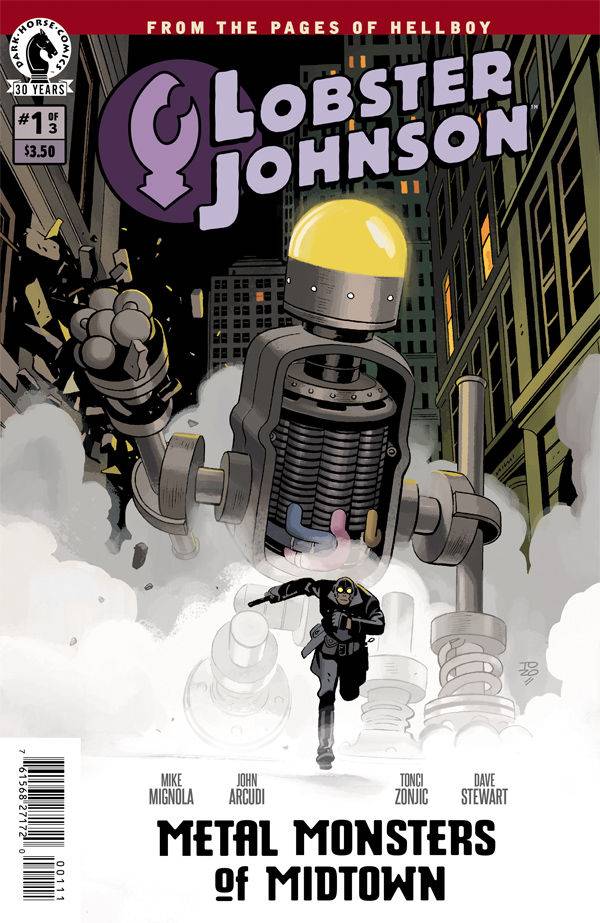 When three massive robots crash into a Manhattan bank, Lobster Johnson and his cohorts are in for two mysteries. First, who is the mastermind behind the sophisticated robots? And second, why would the robots target a bank and not take anything?
This issue kicks off a three-part mini-series for the noir hero of the Mignolaverse. The creative team of writer John Arcudi and Tonci Zonjic are no strangers to the adventures of Lobster Johnson, and they are joined by veteran colorist Dave Stewart, so this should be an enjoyable read for longtime fans.
John Arcudi (W), Tonci Zonjic (A), Dave Stewart (C) • Dark Horse Comics, $3.99
– Karen O'Brien
Midnight City: Corpse Blossom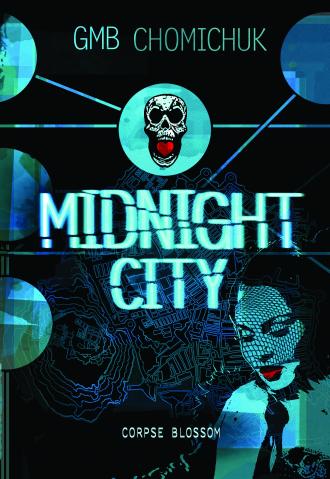 Winnipeg writer, multimedia artist, and teacher GMB Chomichuk (Infinitum, Underworld) plunges into a world of pulp heroes and mystery men in his latest graphic novel series from Canadian publisher ChiGraphic.
Starring a legendary assemblage of two-fisted masked vigilantes culled from the public domain, this first volume of Midnight City lays out the blueprint for an intriguing hierarchy of heroes built upon the classic hallmarks of comics' glorious, often garish, Golden Age. When the red phone rings, it falls to neophyte masked man the Risk – the so-called "luckiest man in the world" – to avenge the murder of his mentor by a former comrade in the heroic Midnight Society.
Fast-paced, atmospheric, and original, Chomichuk's passion for the history of comics informs this haunting exploration of nobility in the face of real fear and evil.
GMB Chomichuk (W/A) • ChiGraphics, $19.99 USD/$21.99 CAD
– Jason Wilkins
Monstress #6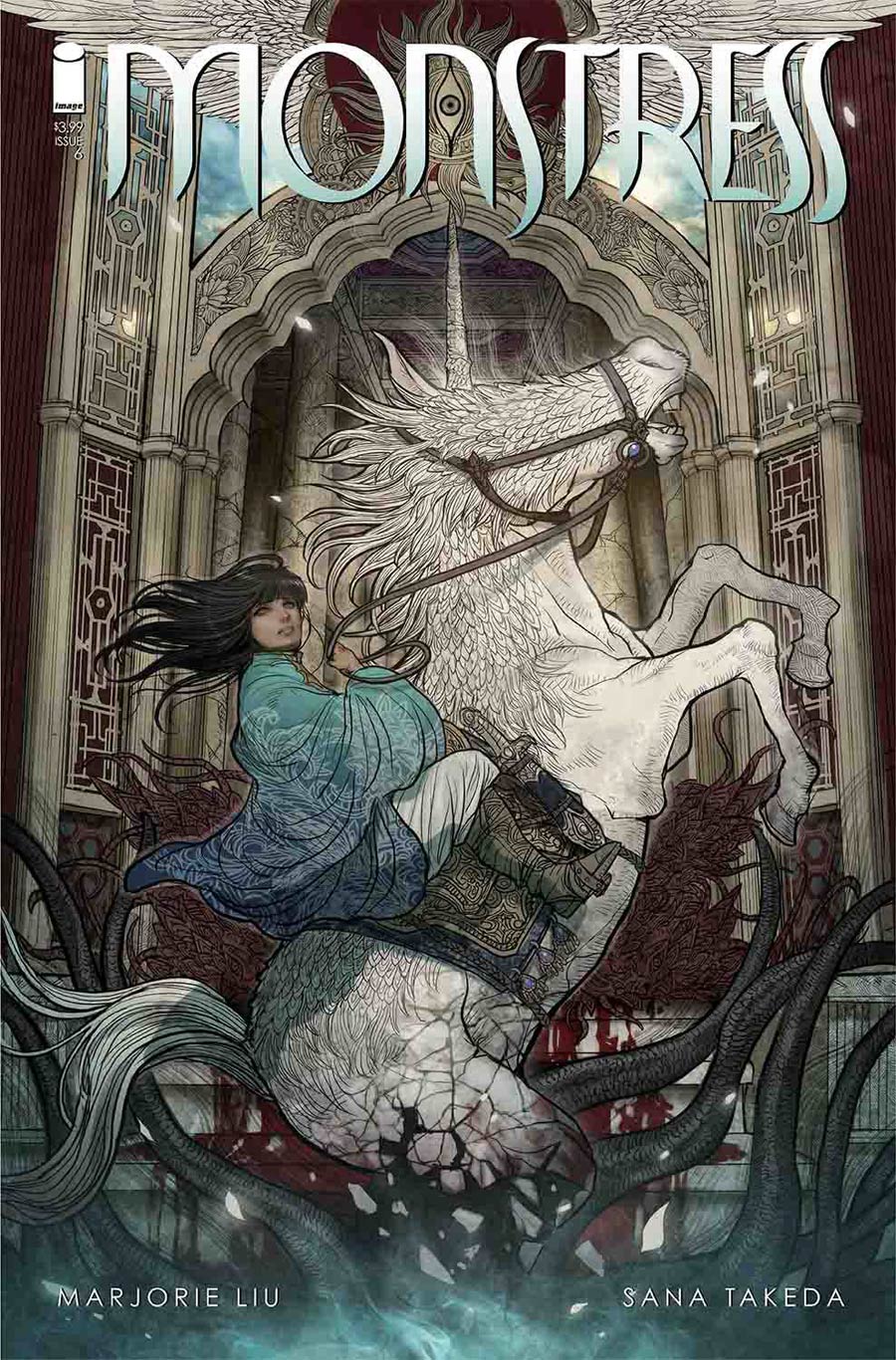 Marjorie Liu and Sana Takeda's monstrously successful epic fantasy completes its first arc and goes on hiatus for much of the summer with the release of its sixth issue. As Maika attempts to navigate the labyrinthine politics of the Dawn and Dusk Courts, she and her companions must face betrayal and death from a surprising quarter.
As her relationship with the monster residing inside of her evolves, Maika realizes that the demon may hold the key to her salvation. This is your last chance to get your fix of this beautifully crafted, sumptuously illustrated series until August, so don't miss out on this benchmark issue.
Marjorie Liu (W), Sana Takeda (A) • Image Comics, $3.99
– Jason Wilkins
Rachel Rising #42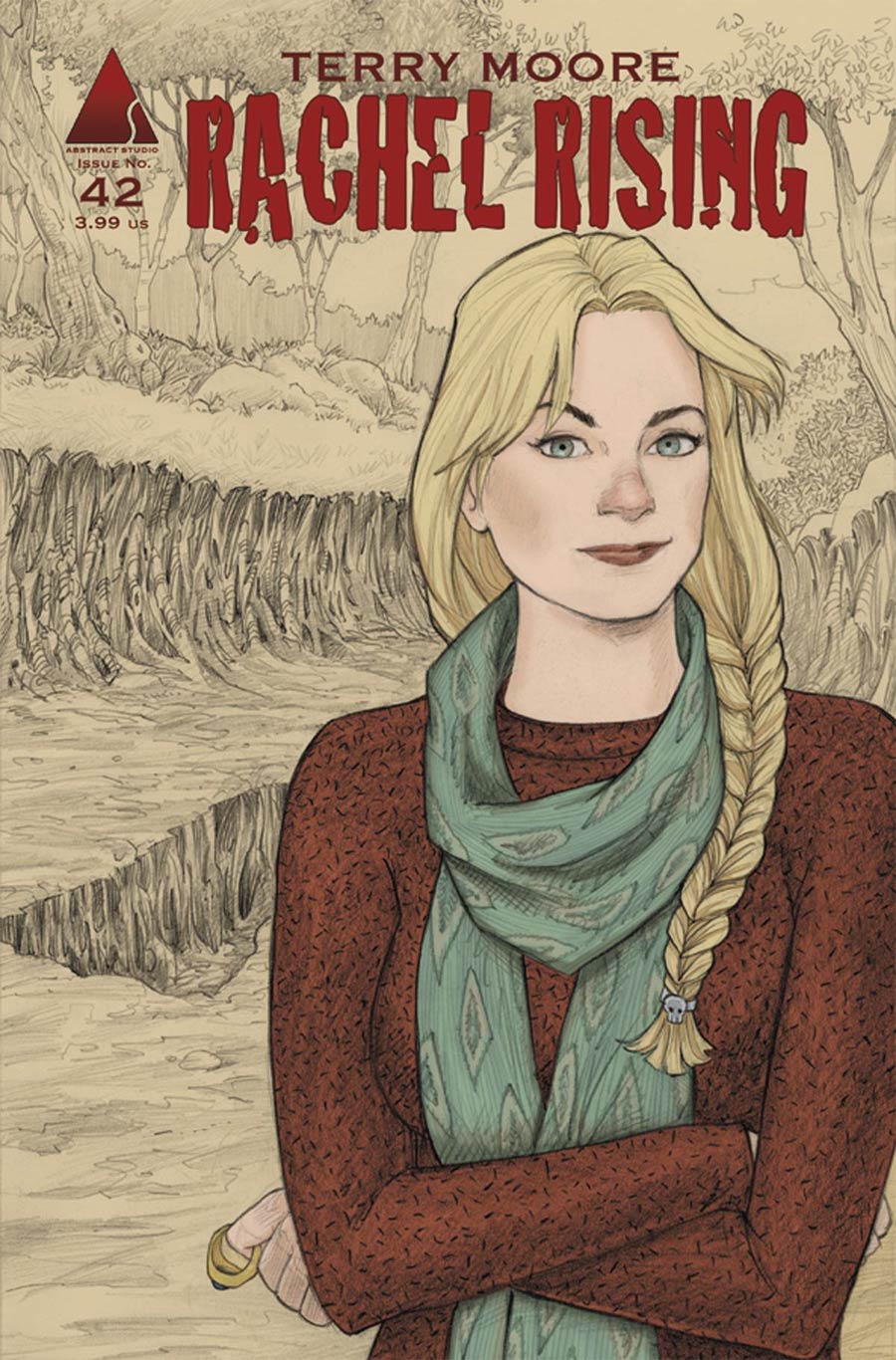 This is the final issue of Terry Moore's chilling tale about a young woman who digs herself out of a shallow grave to find that she's only "mostly dead" after being strangled. Her search for the killer becomes entangled with her small town's history of colonial witch burnings, as well as supernatural elements that run much deeper than was first thought.
If you haven't read the series up to this point, now is the perfect time to start with the first collection and work your way through to the end. If you have been reading, here's where you finally discover the truth about who "killed" Rachel, what their connection is, and what exactly Rachel is willing to do in order to break the curse that keeps her between the living and the dead.
Terry Moore (W/A) • Abstract Studios, $3.99
—Tyler Chin-Tanner