"Thou know'st 'tis common; all that lives must die, Passing through nature to eternity." – Hamlet, Act 1, Scene 2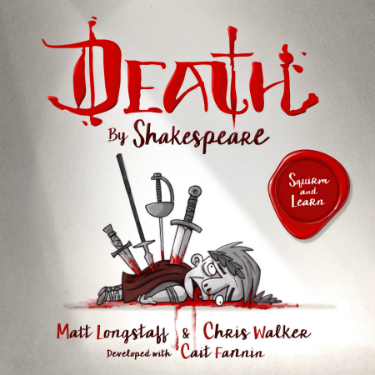 On the 400th anniversary of the bard's death UK micropublisher Dead Canary Comics have given us a preview of their new morbidly humorous offering DEATH by Shakespeare. Written by Matt Longstaff and illustrated by Chris Walker, the book is the second in their 'Squirm and Learn' series.
The first 'Squirm and Learn' title, the "learn your ABCs"-style Let's Play: MURDER was described as "a twisted mix of Victorian 'Memento Mori' melodrama, modern comic ultra-violence and old fashioned non-PC fun; all cunningly disguised as a children's nursery school book." DEATH by Shakespeare continues the splattery slapstick in a similar fashion with depictions of some of the most memorable demises in the Shakespearean canon, as enacted by the Squirmington Players.
Shipping in June you can pre-order DEATH by Shakespeare from the Dead Canary Comics online store here. You can also follow Dead Canary Comics on Twitter here.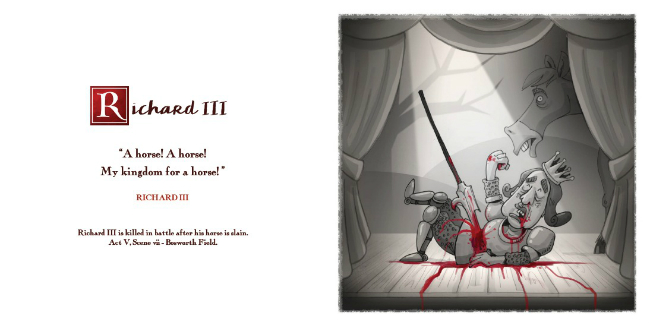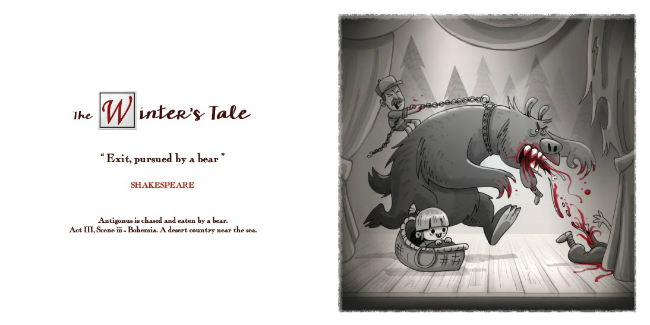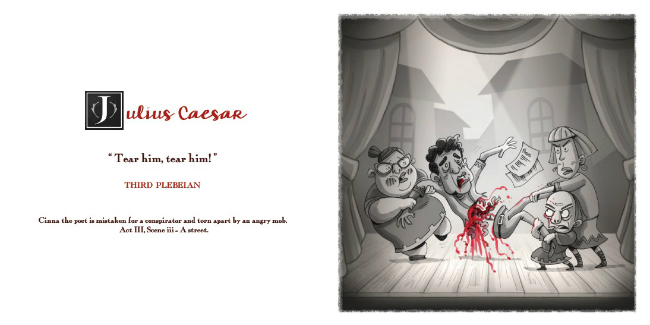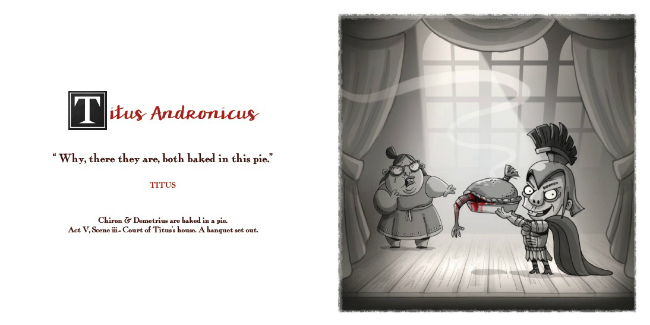 For regular updates on all things small press follow Andy Oliver on Twitter here.