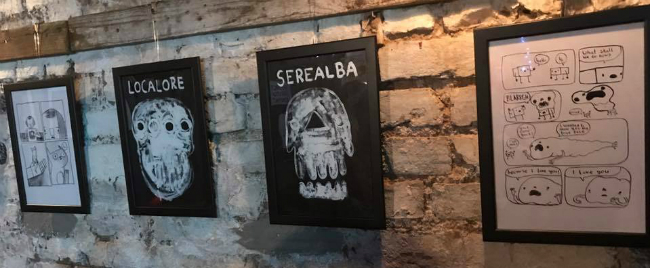 Welcome to the Broken Frontier Bulletin Board, a new semi-regular round-up of comics-related events, panels, exhibitions, shows and fairs designed to give our readers inspiration for extra-curricular activities of a sequential art-related nature.
We're starting with a listing of some of South of England happenings but we encourage our readers to let us know about similar indie comics events from across the globe as part of our ongoing commitment to making Broken Frontier your small press comics community hub!
(And don't forget to check out this week's A View from the Frontier for more details of 'The Inking Woman' exhibition at London's Cartoon Museum and BF's involvement in this year's ELCAF…)
Matt Boyce's 'It's Going to Be Okay' Exhibition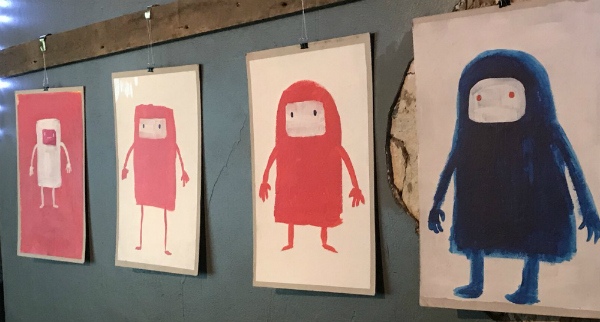 What? An exhibition of the powerfully minimalist cartooning of small press comics creator Matt Boyce.
Why? Matt Boyce's work has had rave reviews here at Broken Frontier with his latest comic It's Going to Be Okay (which the exhibition takes its name from) reviewed here and previous work Everything covered here. I said of him at BF that "the greatest strength of Matt Boyce's comics is his instinctive ability for conveying complex emotional states with the most economical visual clarity." I was at the opening of the exhibition on Sunday night at the Beer Rebellion pub in South London so can say firsthand it's well worth your time.
Where? Beer Rebellion, Gipsy Hill, London, SE19 1PL.
When? The exhibition runs until May 14th, 2017.
More details… on the Facebook event page here.
Sean Azzopardi's 'The Voice of the Hall' Exhibition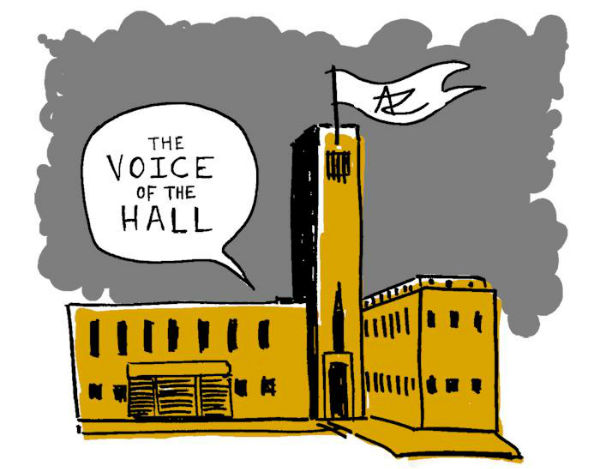 What? An exhibition of the art of UK small press comics stalwart Sean Azzopardi tying in with his work-in-progress graphic novel.
Why? Sean Azzopardi has been a self-publishing mainstay of the British comics scene for years with his most recent books like Tracks and Rain on Glass getting rave reviews here at BF. He recently provided a creator's commentary of his newest self-published comic 50 here at BF. His latest project is The Voice of the Hall, a graphic novel detailing the history of Hornsey Town Hall and to be published by Soaring Penguin Press.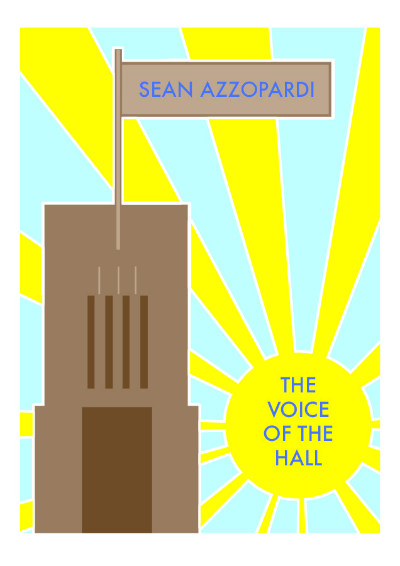 Where? CASS Art Islington, 66-67 Colebrooke Row, London, N1 8AB
When? June 1st-11th, 2017
More details… on the Facebook event page here.
Tiny Mart – Plymouth's New Retro-Themed Comic and Illustration Fair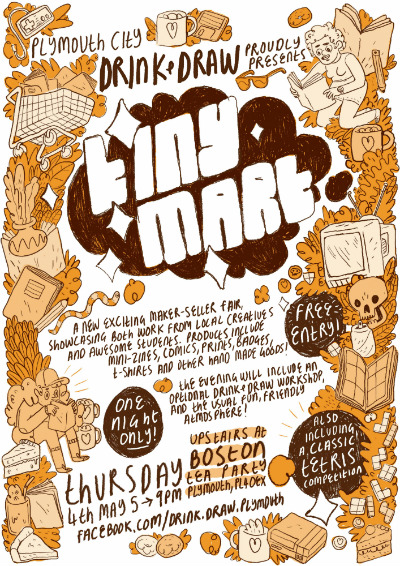 What? Tiny Mart is described as a showcase for "local illustration, craft and design talent from Plymouth and the South West of England featuring a number of students and alumni from Plymouth College of Art, who will be selling prints, illustrated zines, textiles and more."
Why? Organised by Benjamin Wright and Isaac Lenkiewicz (who make up small press collective Lalala Pompom) it also boasts exhibitors of the quality of Jack Teagle (Fight!, The Unmentionables), Lize Meddings (Sad Ghost Club) and P.M. Buchan (Heretics).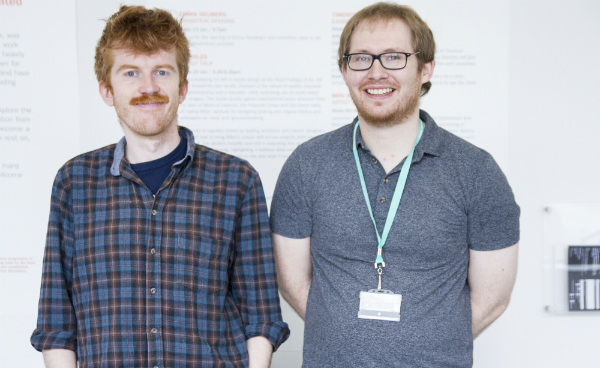 Benjamin Wright and Jack Teagle
Where? Boston Tea Party, Plymouth, PL4 0EX
When? Thursday May 4th, 5pm-9pm
More details… on the Facebook event page here
DIY Cultures Fair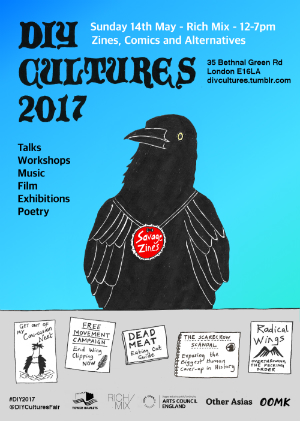 What? The fifth annual DIY Cultures Fair spotlighting the inter-relationship between zines, small press comics, artists' books and activism.
Why? DIY Cultures has an identity quite unlike any of the other fairs/festivals I attend every year on the self-publishing circuit with an accompanying programme of thought-provoking talks, panels, workshops and exhibitions. Regular readers of our 'Small Pressganged' column will recognise a number of the comics-based exhibitors who, this year, include Alex Hahn, Centrala, Decadence, Emix Regulus, Mike Medaglia, One Beat Zines, Richy K. Chandler, Save Our Souls, Spelling Mistakes Cost Lives and Wallis Eates.
Where? Rich Mix, 35 Bethnal Green Road, London, E1 6LA
When? Sunday May 14th, 12pm-7pm
More details… on the DIY Cultures site here
Free Comic Book Day at Gosh! Comics
What? The international annual Free Comic Book Day celebrations are back this weekend!
Why? But everyone's doing Free Comic Book Day aren't they? Why are you picking out just one shop? Well it's not because of our ongoing collaborations with Gosh! like the Gosh/BF Drink and Draw. It's not just because of the fabulous line-up of activities for kids they have on the day including a whole host of BF faves like Dan White, Eleni Kalorkoti, Roger Langridge, Lando, Lizzy Stewart, Gary Northfield, Lorenzo Etherington and many more. It's not due to the dazzling array of signing panel guests representing Oni Press, the "Big Screen" and 2000 AD. Hey, it's not even because of the free comics…
No, we're going to be a little partisan and say you should make the effort to get to Gosh! on Saturday to see the window painting skills of our 2016 'Six Small Press Creators to Watch' star Rebecca Bagley. Rebecca was the original "championed creator" at BF and just wait until you see her truly stunning story in the 2017 Broken Frontier Small Press Yearbook (teaser below) very soon!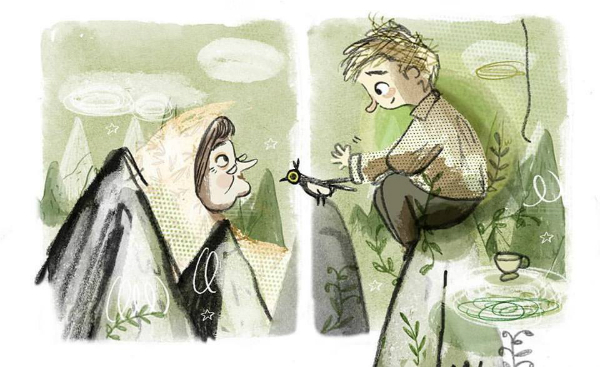 Where? Gosh! Comics, 1 Berwick Street, Soho, London
When? Saturday May 6th, 2017
More details… here on the Gosh! website .
Laydeez do Comics London

What? The monthly meet-up from our ever inspiring friends at the Laydeez do Comics group.
Why? This month's speakers include Kate Evans (Bump, Red Rosa) whose latest work Threads on the refugee crisis deserves your attention. There's also a chance to hear Gemma Seltzer from the Arts Council England who will be discussing funding, fundraising and financial support for graphic novel projects.
Where? House of Illustration, 2 Granary Square,  King's Cross, London  N1C 4BH
When? Monday May 8th, 2017 (free but pre-booking required)
More details… on the Laydeez do Comics website here
Meet the Artists (Submit to Love Studios)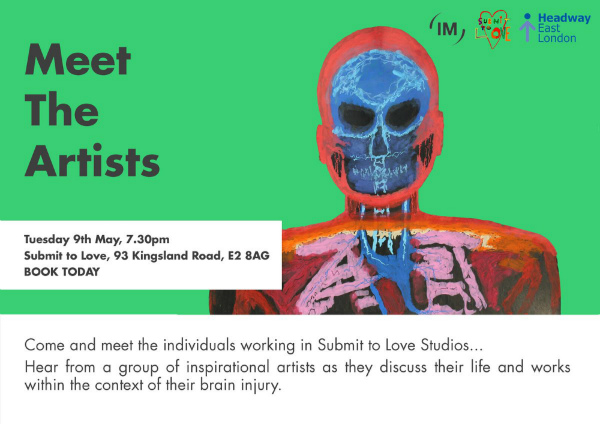 What? An opportunity to "hear from a group of inspirational artists as they discuss their life and works within the context of their brain injury."
Why? This is tangential to our usual comics coverage but if you're a fan of the empathetic autobio comics of Broken Frontier Award-nominated creator Wallis Eates (sample art below) then you may be aware that her latest work-in-progress comic Like an Orange was inspired by this group of artists, all of whom are living with the effects of brain injuries.

Where? Submit to Love, 93 Kingsland Road, London, E2 8AG
When? Tuesday May 9th, 2017, (tickets priced £5.00)
More details… on the Headway East site here.
Do you have a similar small press/indie event you want to let us know about? Get in touch via our Contact Us page here.