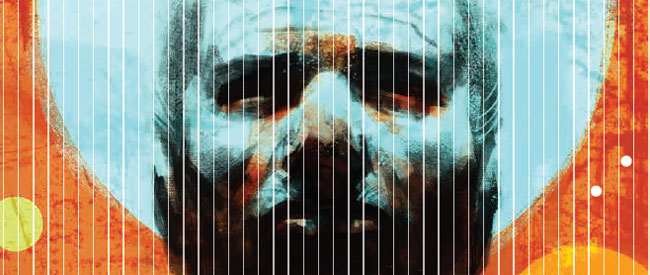 Another month, another space western. But in the hands of Ivan Brandon, Nic Klein and designer Tom Muller, Drifter, from Image Comics, becomes something altogether more rich and strange.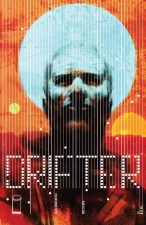 In the manicured but all-powerful hands of the Great Comic Spirit, the genre wheel of fortune is a funny thing. For example, when I started loitering around the spin racks you couldn't find a contemporary 'real world' crime comic for love nor money. Then the wheel turned.
But one genre that seems still to be languishing is the western. Earlier this year even the venerable Jonah Hex was given his papers (again), as DC pulled the plug on the New 52 incarnation of All-Star Western, after 34 issues.
So where are you supposed to go now for your fix of gun-toting individualists in rag-tag communities on the brink of lawlessness, in a hazardous environment of threatening fauna and seemingly bloodthirsty natives? Well, as Sun Ra suggested, 'space is the place'.
After recent Image titles like Storm Dogs and Copperhead, the latest title to settle into 'space western' orbit is Drifter – there's even a clue in the title – by the Viking team of writer Ivan Brandon, artist Nic Klein and designer Tom Muller (who all spoke to us about the title last week).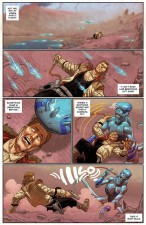 In the opening issue of this ongoing series, we trace the misadventures of protagonist Abram Pollux, starting with the planetward plunge of his spaceship after its hull is breached. Indeed, the headlong rush of the first few pages, combining lush painted artwork with a 'voice-over' narration, brought to mind the frantic opening of another recent sci-fi series from Image, Black Science.
From that point on, life gets even more eventful for Pollux. He nearly drowns, is accosted by a pair of aliens and then takes a couple of slugs to the gut from a mysterious shrouded figure.
Left to die on the plains, he subsequently wakes up in the infirmary of a small settlement, complete with a hard-bitten medic/marshal, a wild-eyed preacher and a saloon where it doesn't take long for things to get two-fisted.
However, things soon move unsettlingly beyond the familiar tropes. We learn that the settlement is known only as 'Ghost Town', and the rhetoric of the preacher man – Arkady – fixates on Pollux's metaphorical death and resurrection. Then, on the final page, Pollux learns something that whips the rug from under his feet good and proper.
Brandon and Klein are clearly a creative pairing that operate on the same wavelength. However, while Brandon's economical and cryptic script provides a very solid backbone for the comic, it's Klein's incandescent artwork that pushes Drifter to the next level. This is the sort of work that I think of 'Euro-style' in its craft and ambition – and it'd be great to see it with the scale and production values of a BD album.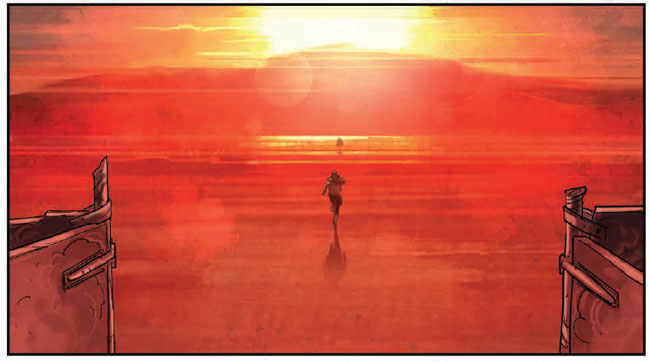 It's also worth flagging up the contribution of designer Tom Muller, who – as he has been doing with Ales Kot's mesmerising post-modern espionage epic Zero – gives the book a strong aesthetic foundation for its story to build on. Perhaps we're finally heading into an era when the design of comics will finally emerge from the long shadow of corporate-mandated mediocrity.
This ambitious opening issue hints at a rich fictional environment and sets a lot of pieces in motion. I'm looking forward to seeing how things develop.
Ivan Brandon (W), Nic Klein (A) • Image Comics, $3.50, November 12, 2014.