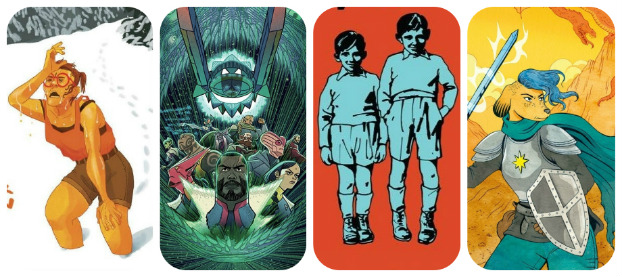 It's Wednesday, and you know what that means: a fresh load of comics and graphic novels! With so many publications hitting your local comics store, comics event or digital storefront, the BF team are here to lead you through the woods with our weekly staff picks. Satisfaction guaranteed!
Comic of the Week
Fante Bukowski Three: A Perfect Failure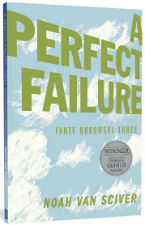 All good things come to an end, so they say, and this third outing for one of comics' finest recent creations is apparently going to be his last. And for lovers of a happy ending, it seems that blow-hard writer Fante Bukowski won't bow out before hidden forces have pushed him into the critical and financial success he's always longed for, despite his continued lack of talent.
In the first two books of this series Van Sciver struck gold with his masterful skewering of the self-important, self-proclaimed tortured geniuses who stink out the fringes of the literary world. Throughout his work, he has a particular gift for shining an unwelcome torch into the dark parts of the male psyche that we'd prefer to leave in the shadows.
Reviewing Van Sciver's recent family memoir, One Dirty Tree, Broken Frontier's Robin Enrico concluded that its creator is now "one of the foremost cartoonists working today". And if the prospect of Fante Bukowski attending his first local zine fest doesn't get you salivating at the caustic satirical possibilities, you can hide inside your unbleached indie bookshop tote bag until it's all over.
Noah Van Sciver (W/A) • Fantagraphics Books, $16.99
– Tom Murphy
Escape from Bitch Mountain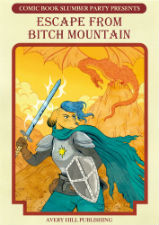 The Comic Book Slumber Party crew are back with another kick-ass anthology collection of themed shorts featuring their mascot character (and icon of the UK small press scene!) Greasy. This latest book has a fantasy slant as the perpetually hungover protagonist must fight her way out of a series of unlikely challenges from sphinxes, wizards and ghosts in her quest for freedom.
Edited by CBSP's Hannah K. Chapman the book features work from Korinna Veropoulou, Ahmara Smith, Amy Chase, Liana Buszka, Barbawk, Jenny Mure, Jenn Woodall, Atla Hrafney, Lea Vera Toro and Lauren Burke. We reviewed it here at Broken Frontier recently, describing it as "a diverting escape from reality that delights in its uncompromising, frenetically paced sense of fun and in-yer-face posturing."
Anthology – Various creators • Avery Hill Publishing, £10.00
– Andy Oliver
Outer Darkness #1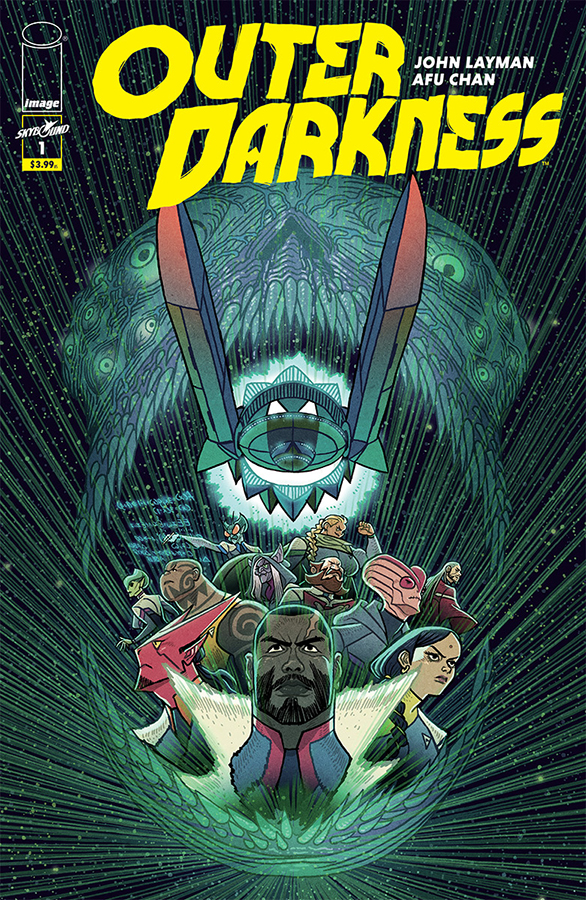 A new sci-fi drama that puts a dark twist on the "continuing space mission" genre. After being brought up on charges of mutiny, Captain Jonathan Rigg is left with little option but to lead a misfit crew on a retrieval mission into the deepest, uncharted regions of space.
And as it turns out, Captain Rigg's agenda for this mission may not be completely in line with that of the galactic service. With questionable leadership, God engines and demonic possessions, the crew of The Charon may be in for a lot more than they bargained for.
John Layman (W), Afua Chan (A), Pat Brosseau (L) • Image Comics, $3.99
– Tyler Chin-Tanner
Snowbird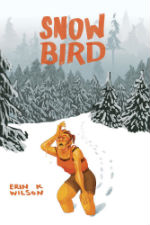 Completing the story from Erin K Wilson's long out-of-print Snowbird Book One, this is another new release from increasingly prolific alt comics outfit Silver Sprocket.
Described by the publisher as "about navigating the anarcho-punk/activist art scene, reacting to environmental and personal devastation, racial inequality, and staying alive" Snowbird blends magic realism with slice-of-life storytelling. You can check out a number of preview pages here but you know the drill by now – it's a Silver Sprocket book so it deserves your attention!
Erin K Wilson (W/A) Silver Sprocket • $20.00
– Andy Oliver
Piero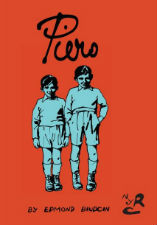 Despite being a multiple Angoulême award-winner, Edmond Baudoin has never had the opportunity to make a real splash in the Anglophone comics world. However, the cultured curators over at New York Review Comics (NYRC) are taking steps to fix that, with this first English translation of his childhood memoir, Piero, originally published in 1998.
The book takes us back to the artist's experiences of growing up with his beloved eponymous brother in post-war rural France. Initially inseparable, the boys spend every hour playing or drawing together. However, as they grow older their lives start to take separate directions.
NYRC bill Piero as Baudoin's "most intimate and inviting book", and the publisher deserves props for giving us access to one of the most revered and expressive creators in European comics. Cartoonist and comics educator Matt Madden provides the translation, while Dean Sudarsky pulls off a feat in hand-lettering the pages to replicate Badouin's original script.
Edmond Baudoin (W/A), Matt Madden (Tr), Dean Sudarsky (L) • New York Review Comics, $17.95
– Tom Murphy
Lip Hook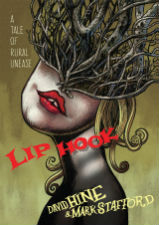 We should have included this eagerly awaited graphic novel in our Staff Picks in late October but when you're working from so many different release lists occasionally there's an oversight and a book that should have had a spotlight in this weekly feature gets overlooked. A chance, then, to remind UK readers that this atmospheric offering from Broken Frontier Anthology contributors Hine and Stafford should be on the shelves of all good UK comic shops already.
Set in the isolated British village of the title this eerie thriller focuses on two fugitives whose disruptive arrival in this small community changes the lives of its inhabitants in the most disturbing ways. Hine and Stafford's almost symbiotic creative partnership always produces work that is unsettling and macabre and Lip Hook is perhaps their most memorable collaboration to date.
David Hine (W), Mark Stafford (A) • SelfMadeHero, £14.99
– Andy Oliver
Sparrowhawk #2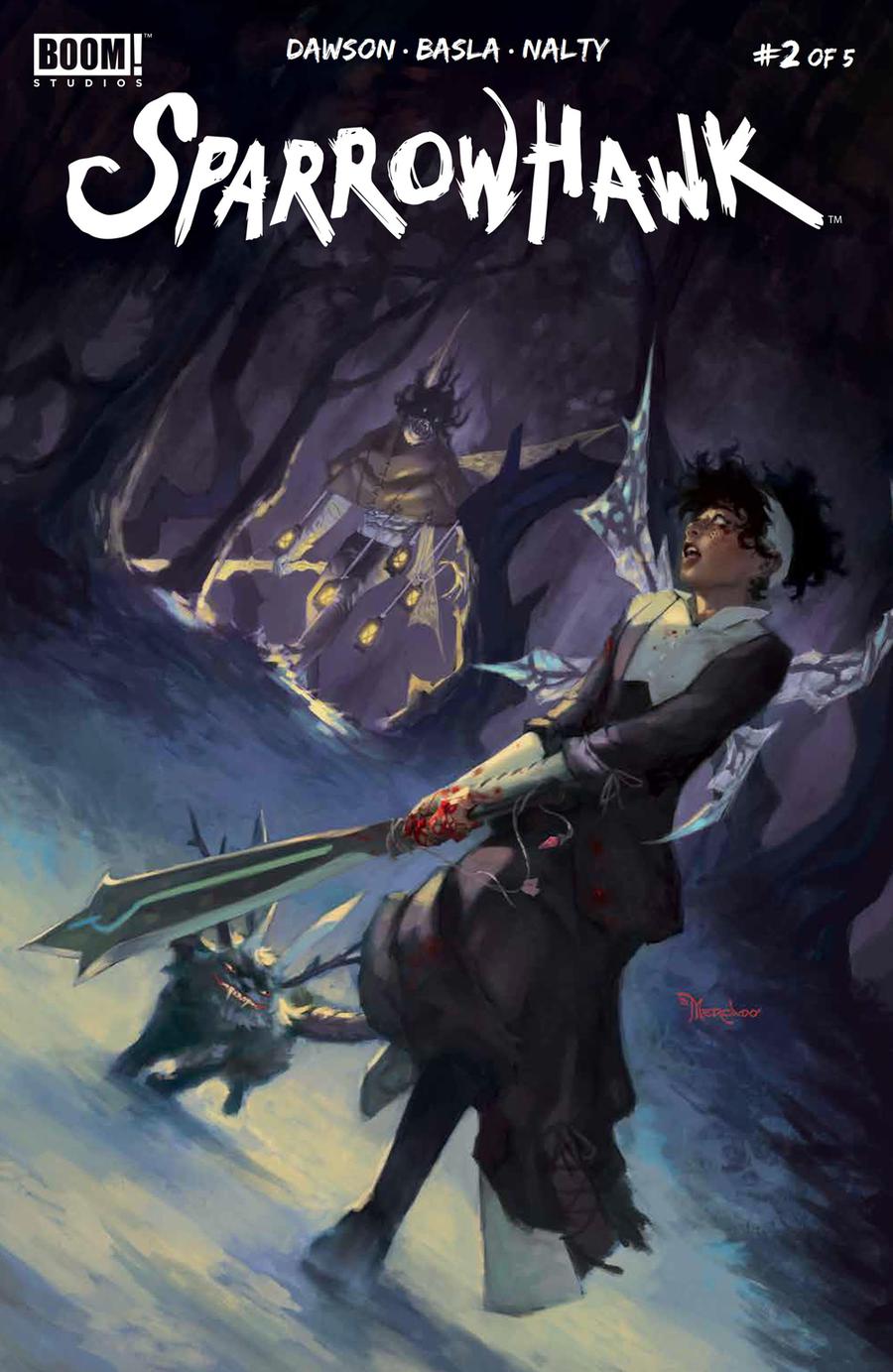 After a riveting debut, Sparrowhawk #2 hits the shelves this week. Writer Delilah S. Dawson has tossed reluctant heroine Artemesia into the world of Faerie, and she's learning fast that she has to fight to stay alive. In this issue, Art will learn the hard lesson that if she hopes to escape alive, she'll have to keep winning those fights. But as she wins, Art is becoming more Faerie and Dawson is setting a stage where perhaps Art may face a point of no return or no returning as the human she once was.
If that's not fascinating enough for you, then Matias Basla's art will be. His borderline psychedelic world of Faerie (boldly colored by Rebecca Nalty) captivates you from the moment you open the book and is almost enough to distract you from the constant danger Art faces. Almost.
It's only a five-issue story, so pick up the first issue and then dig into issue#2. Dawson and Basla are putting on a clinic on world-building with this title that you don't want to miss.
Delilah S. Dawson (W), Matias Basla (A) • BOOM! Studios, $3.99
– Karen O'Brien