ELCAF (the East London Comics & Arts Festival) celebrates its 10th edition in 2021 and, as you will no doubt have seen, the festival is celebrating with an "ELCAF Haul" physical pack of "zines, comics, posters and other goodies". Time is running out though if you're an artist wanting to submit to be a part of that, with the deadline of next Monday, March 8th looming.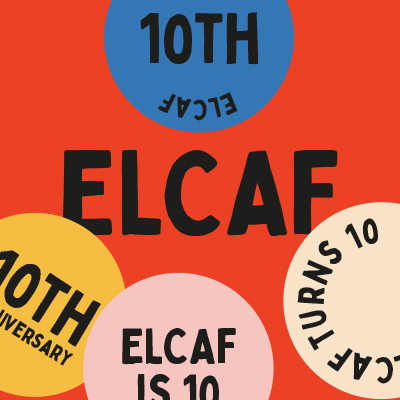 We've been working with the fantastic team at ELCAF for a few years now as a media partner for the festival and this is a great opportunity for artists to get their work out there in front of wider audiences. Check out the below from the ELCAF site.
If selected, you'll be provided with the following artist fee/budget to create something new: 
Stickers / Pins: £50
Postcard: £100
Poster: £300
Workshop: £300
Comic / Zine: £800
…and you will also receive a free ELCAF Haul pack!
Full details about submitting can be found here.
And if you want to remind yourselves of the kind of exciting practice ELCAF showcases then check out our massive fortnight of coverage from the last physical festival back in 2019 here.