It's been an incredible pleasure for us at Broken Frontier to have been a festival partner for ELCAF over the last few years. It's one of the most inspiring events of the comics calendar full of truly boundary-pushing, adventurous and experimental uses of the form. Sadly this year a physical event is still not possible but the ELCAF team have put together an incredible alternative – the ELCAF Haul. It's available to pre-order here and is open until June 1st.
There will be names familiar to you (including our very own Broken Frontier 'Six to Watch' artists Alxndra Cook and Olivia Sullivan) alongside newer names you may not be aware of. Full details in the press release and preview below.
ELCAF 2021: 10 YEAR ANNIVERSARY ANNOUNCEMENT
ELCAF (The East London Comics & Arts Festival) are pleased to announce the pre-order release of a celebratory printed pack, following the cancellation of our physical festival this year.
With this past year having brought so many changes to all of our lives, 2021 marks the 10th anniversary of the East London Comics & Arts Festival, and we want to celebrate this!
Inspired by the hashtag #elcafhaul, in which visitors to ELC AF previously shared photos of their purchases at the festival, the ELCAF Haul hopes to bring about some of the excitement of past years that comes from discovering new work, meeting new artists, and heading home with a bag full of goodies.
Each ELCAF Haul brings together work from 29 specially selected artists, illustrators and collectives – chosen from an open call out for paid commissions earlier in the year. The Haul includes 5 posters, 5 zines, 10 postcards, 2 workshop sheets, 2 pin badges and a set of stickers. This limited edition run will be available to purchase as a pre-order for the price of £10 (+ postage & packaging) – open until the 1st June 2021 only.
The artists involved are:
Alxndra Cook / Ana Pérez López / Anu Ambasna / Ben Williams / Black Lodge Press / Ciara Quilty-Harper / David Adrien / Dilraj Mann / Elliott Spriggs / Enter Press / Hel Covell / Henry Miller / Holly St Clair / Joanna Blémont / John Cei Douglas / Lauren Morsley / Margaux Bigou/ Mhairi Braden / Molley May / Olivia Sullivan / Owl & Dog Playbooks / Pei-Hsin Cho / Sam Wood / Sanja Illustration / Seo Hye Lee / Sibba Hartunian / Sonali Khanna / Stacy Gougoulis / Till Lukat / We Are Raya
The ELCAF Haul will be accompanied by a small series of events, to be held in July 2021.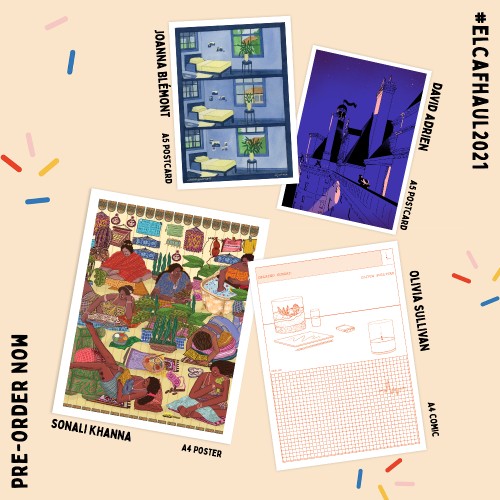 Please keep an eye out on our Instagram page over the next few months as we continue to release content, and do please link back to us on socials!
We hope you enjoy the ELCAF Haul as much as we have putting it together.
Much love, the ELCAF team x
www.elcaf.co.uk / Instagram (@elcafest) / Twitter (@elcafest) / Facebook (@ELComicsArtsFestival)
(The ELCAF 2021 identity has been created by graphic designer Emily Sear, using artwork from our past artists in residence.)
Anu Ambasna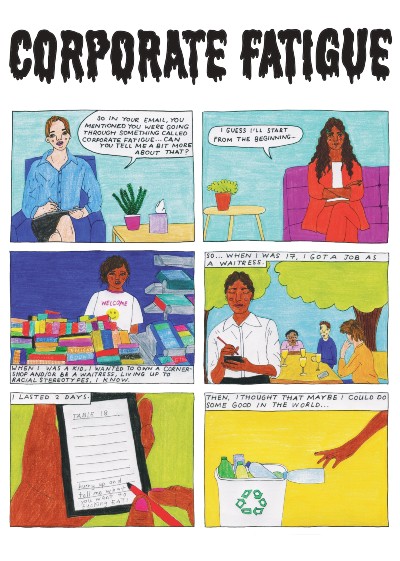 Black Lodge Press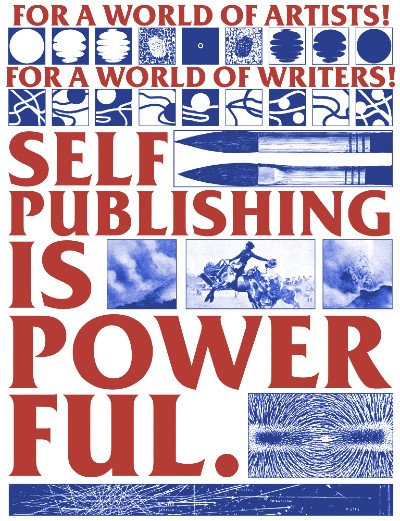 David Adrien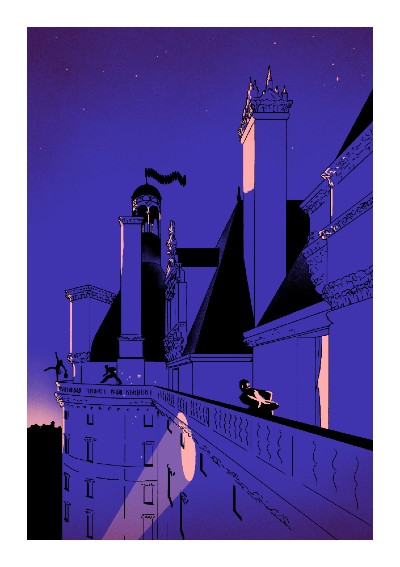 Hel Covell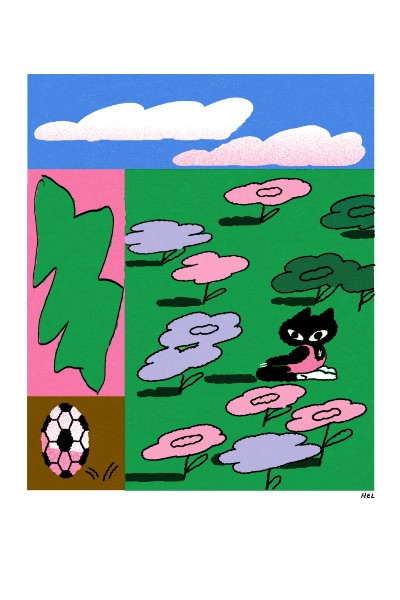 Holly St Clair
Joanna Blémont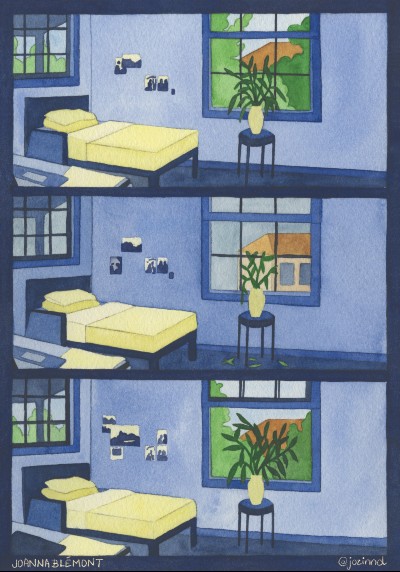 John Cei Douglas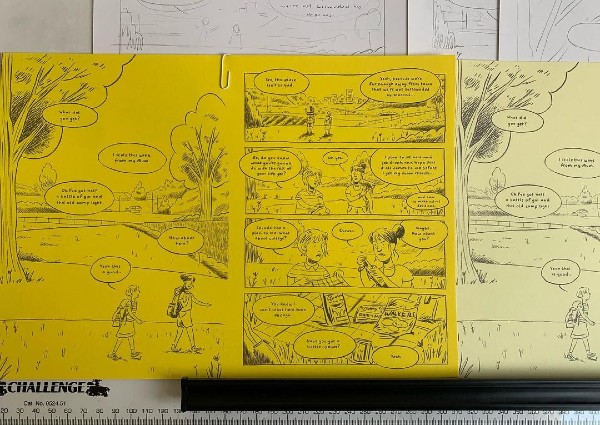 Mhairi Braden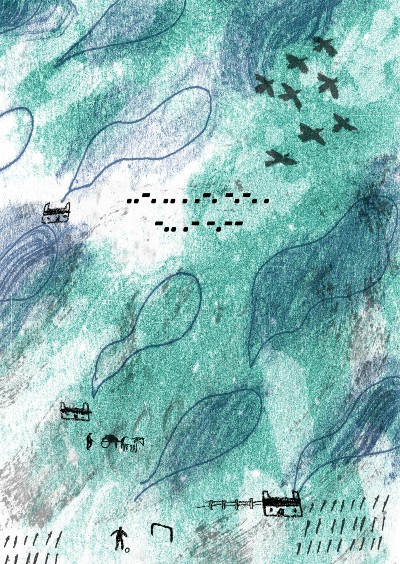 Olivia Sullivan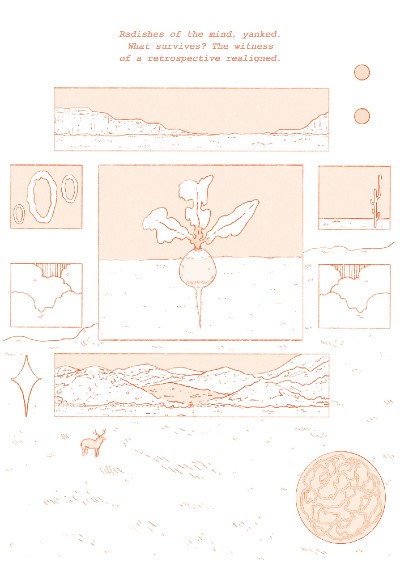 Pei-Hsin Cho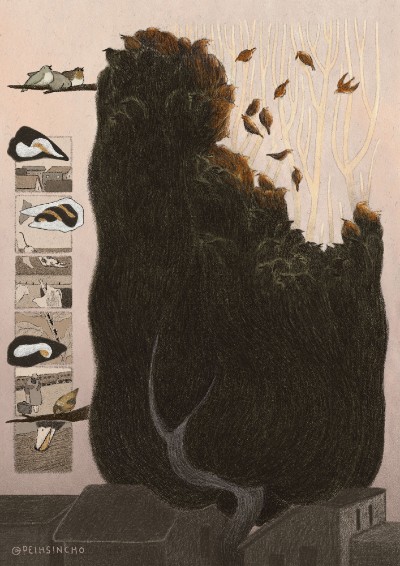 Seo Hye Lee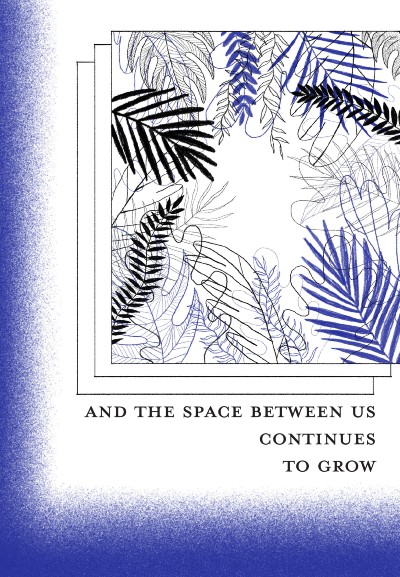 Sonali Khanna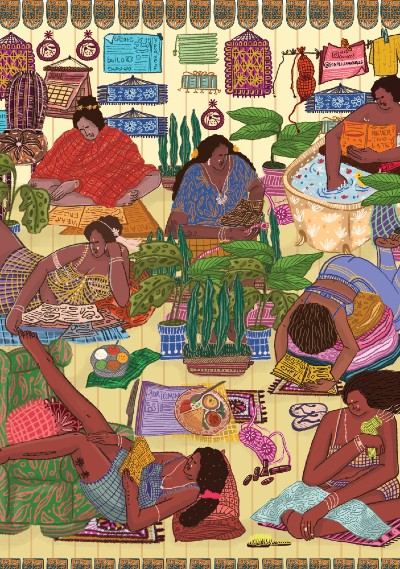 Stacy Gougoulis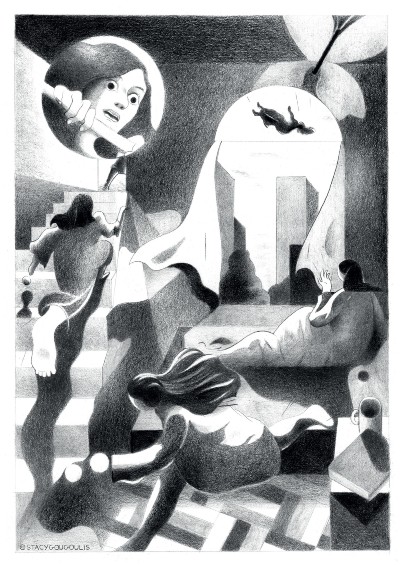 Till Lukat