With its mix of fresh new voices on the scene, stalwarts of self-publishing and established pros, Dirty Rotten Comics has been one of the standout comics projects of the UK small press scene in 2015. As much a philosophy as an anthology, DRC provides a vital platform for those starting their creative journey in comics and gives them a valued opportunity to see their work sitting side by side with artists of the calibre of Private Eye's David Ziggy Greene, British Comic Awards-nominated Julian Hanshaw, and BCA Best Comic 2015 winner Tim Bird.
They've also hosted a number of strips from my 'Six UK Small Press Creators to Watch in 2015' this year. One of that half dozen, Danny Noble, makes a powerful return to the pages of Dirty Rotten Comics #6 with some of her most memorable work to date, validating everything I've been saying all year about her astonishing command of the possibilities of the form.
I've stated this before, of course, but the DRC ethos directly mirrors that of 'Small Pressganged' here at Broken Frontier in terms of championing and promoting deserving SP talent. So I'm delighted to be able to bring you another exclusive preview of the latest issue today, undoubtedly the strongest one yet.
Dirty Rotten Comics #6 is available for pre-order here priced just £4.00 and goes on sale December 4th. Contributors this time around include those previewed below plus, amongst many others, Matthew Dooley, Keara Stewart, James  Wragg, Douglas Noble, Julian Hanshaw and Anna Dowsland.
You can read my comprehensive interview earlier this year with the Dirty Rotten Comics publishing team of Gary Clap and Kirk Campbell here and catch up on previous reviews here.
Click on the images below to enlarge.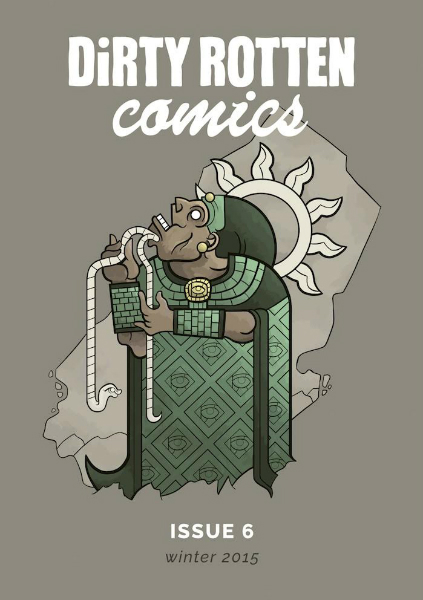 An exclusive reveal of the new cover by Gary Clap!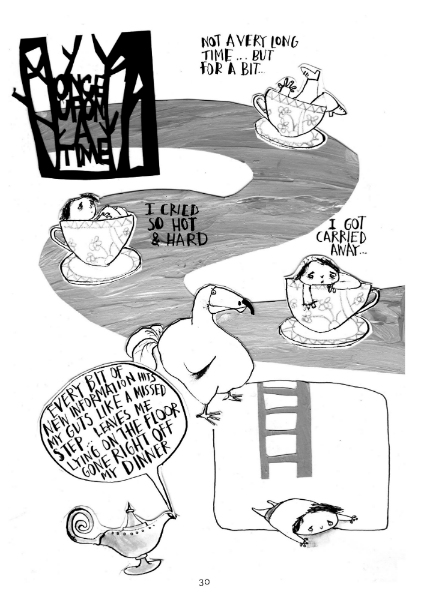 A page from Danny Noble's autobio 'Once Upon a Time' from DRC #6. Some of her strongest work to date…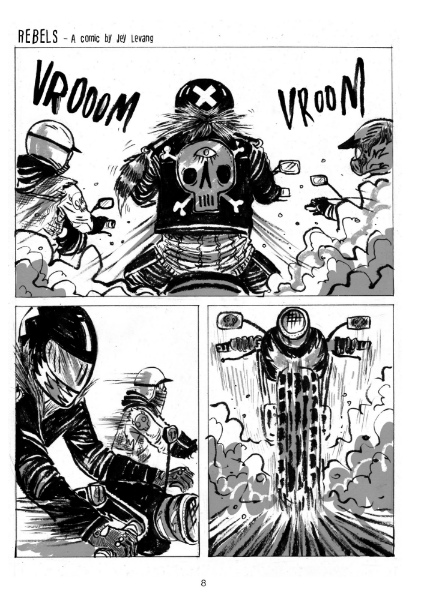 Jey Levang has been a DRC regular this year and they provide 'Rebels', another twisting narrative, in the latest issue…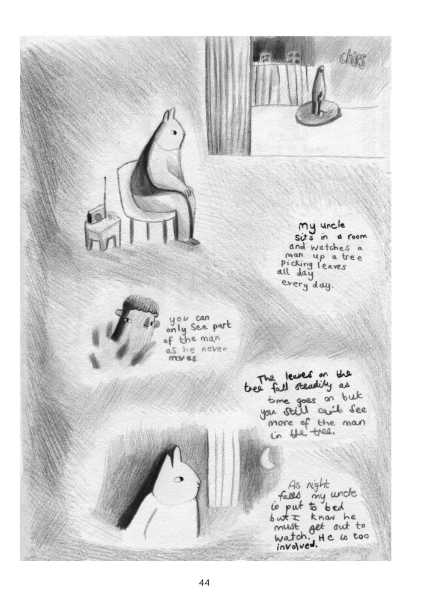 I recently reviewed Kim Clements' beautifully affecting Rabbit Thoughts here at Broken Frontier. Her offering 'My Uncle' in DRC #6 is another poignant tale.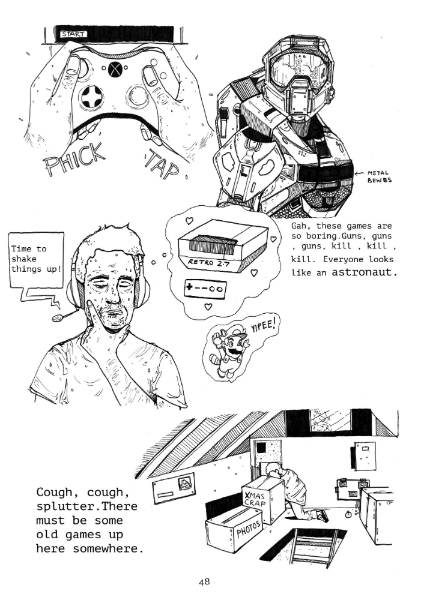 Olivia Sullivan is another returning face to DRC with 'Greed' in this sixth issue…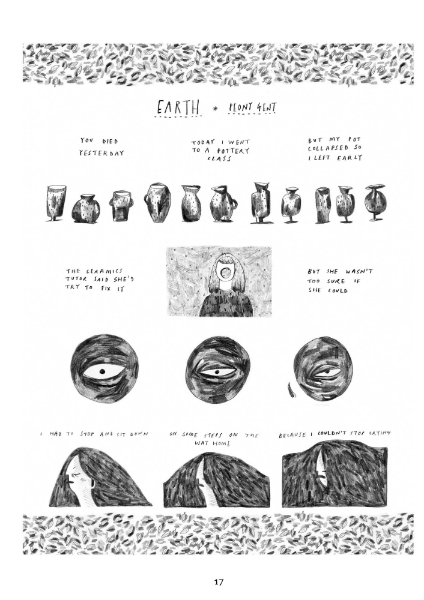 Peony Gent is a name that may be new to you but you'll be looking out for her work in future after reading Dirty Rotten Comics #6
You can follow Dirty Rotten Comics on Twitter here. Visit their website here for more details on the anthology.
For regular updates on all things small press follow Andy Oliver on Twitter here.