In these times of deep environmental concern comics projects that raise ecological awareness and a love of the natural world among younger readers are vitally important. Expedition Backyard: Exploring Nature from Country to City, written by Rosemary Mosco and illustrated by Binglin Hu, looks to foster that sense of wonder from an immediate viewpoint by focussing on wildlife that surrounds us whatever our location.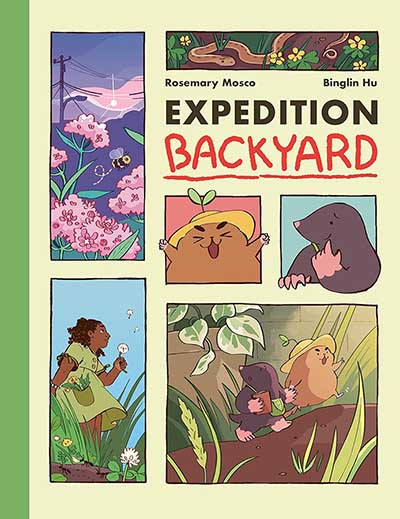 Our two guides in Expedition Backyard are Mole and Vole who enjoy regular "adventures" around their garden homes where they observe the plants, animals, birds and geographical features they interact with. Initially they inhabit a rural area outside a small country-situated home but as the story progresses the duo find themselves in the big city where they slowly form an Adventurers Club with other animals and birds, and discover the different wildlife that populates urban areas.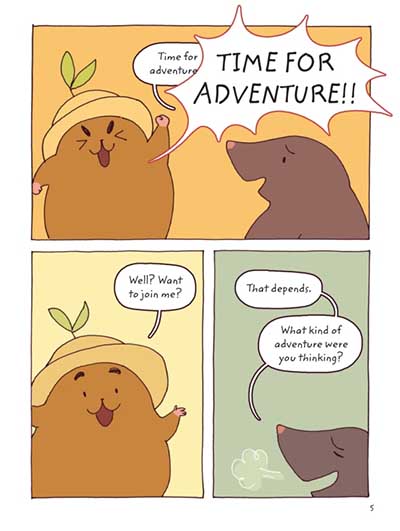 Mosco's writing is designed for a much younger audience, perhaps discovering the beauty of nature for the first time, but despite its anthropomorphised cast and focus on the less brutal realities of the natural world (a terrifying encounter with a hungry owl aside) it never patronises or talks down to its target readership.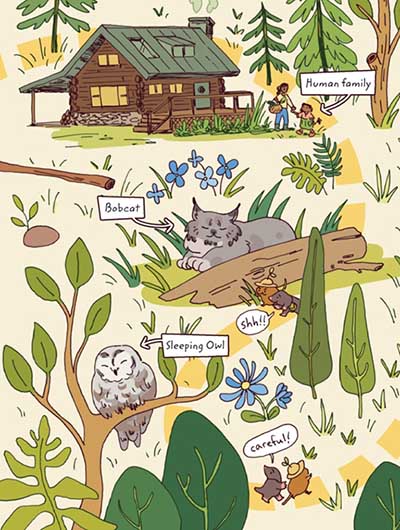 Binglin Hu's cartooning in Expedition Backyard has a suitably uncomplicated accessibility which gives distinct character to the book's protagonists. Frequent breakouts into double-page spreads alert kids to the teeming realities of life in backyards, city streets, above us, and in community gardens. Complementing the various chapter scenarios, Ashanti Fortson's colour designs are carefully applied to give a sense of vibrant veracity to the flora and fauna depicted.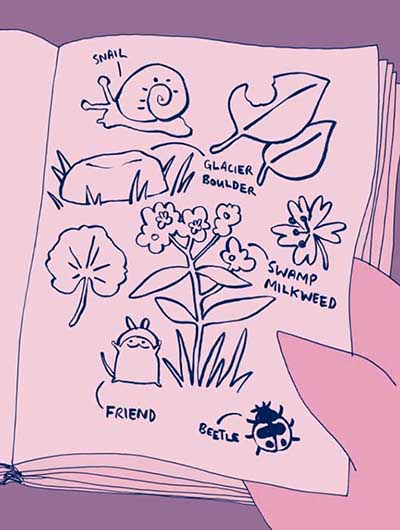 Chapters often end with a summary of what has been discovered, providing kids with a reminder of what the characters experience, while a back matter section gives thoughts on keeping a nature diary, joining a community garden, composting and other subjects to encourage readers to apply what they have learnt from these pages. Interactive and endearing, Expedition Backyard is representative of comics that kids and adults can enjoy together. Always something which should be highly recommended.
Rosemary Mosco (W), Binglin Hu (A), Ashanti Fortson (C), Desolina Fletcher (Flatting Assistance) • Random House. £9.99
Review by Andy Oliver