With a hybrid approach that fuses elements of traditional comics storytelling with illustrated children's books, Joel Christian Gill's Fast Enough: Bessie Stringfield's First Ride is an inspirational short story. It serves a dual purpose of introducing younger readers to an iconic figure in Black history while also providing them with a motivational moral story about the importance of believing in yourself and not giving up on your dreams.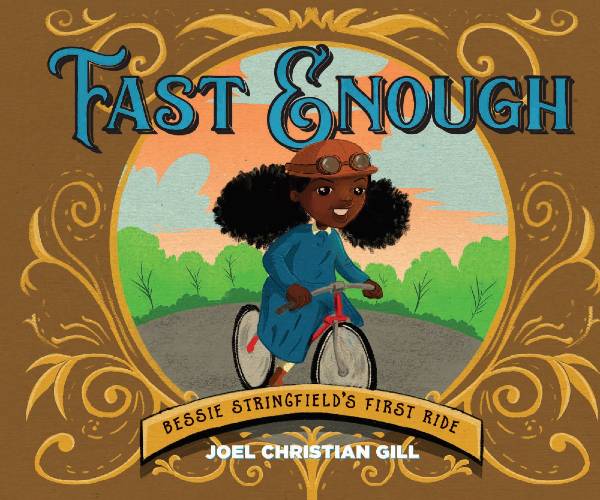 For context, Bessie Stringfield was a pioneering motorcyclist and the first African-American woman to ride solo across the US. In the Thirties and Forties she made her journeys with The Negro Motorist Green Book at hand, providing her with crucial information as to venues and service stations that were friendly to Black travellers. Among many other achievements, Stringfield would go on to work as a motorcycle courier in the US military in the Second World War. Back matter in Fast Enough: Bessie Stringfield's First Ride give readers new to her story further information on her remarkable life.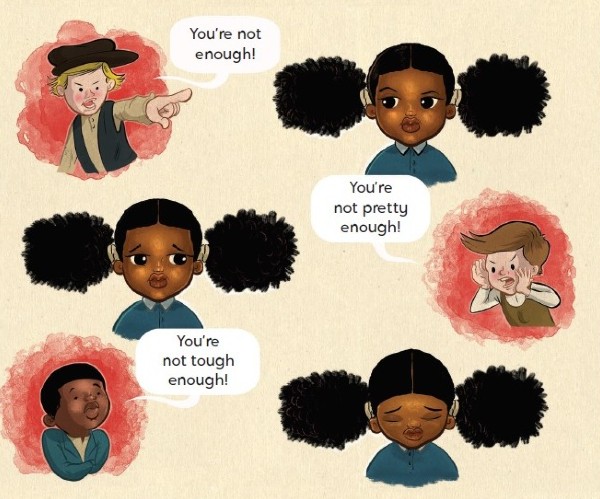 In these pages Joel Christian Gill imagines a time in Stringfield's childhood where the young cyclist is chastised by her schoolchildren peers and told that girl cyclists will never be able to pedal as quickly as the boys. In her dreams Bessie can overcome all obstacles and ride out triumphantly into the cosmos. But when she faces her taunting opponents in the real world will she be able to prove them wrong?
https://www.youtube.com/watch?v=L0ySj2RFf4M&feature=emb_logo
Fast Enough impresses on its target kids audience the importance of not giving up and allowing others to define your limits. Gill switches between panel to panel storytelling, complete with speech balloons and a sequential sense of motion, to narrated pages akin to a storybook approach. Colour reflects mood and tone with vibrant hues mirroring the magic of the fantasy sequences within Bessie's dreams and a more subdued application reflecting Bessie's mindset when her troubles overwhelm her.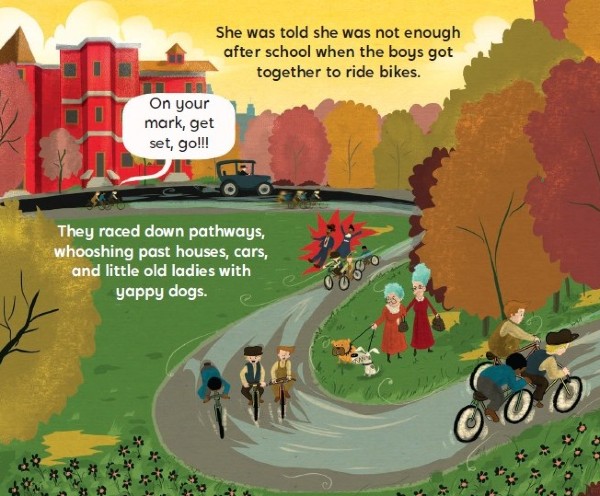 Gill's line in expressive visual characterisation is subtle but vital, carrying the story's emotional range on a less obvious but still quietly empathetic level. This is a beautifully constructed story of hope and achievement that will also provide an entry point for the children it's aimed at into the life of a historical figure of incredible achievements.
Joel Christian Gill (W/A) • Oni Press, $17.99
Review by Andy Oliver