It's the competition that propelled the likes of Gareth Brookes, Jade Sarson, Sabba Khan and Jenny Robins into the spotlight and today we are delighted to let you know just who has been longlisted for the 2023 First Graphic Novel Competition. It's a great line-up of familiar faces, emerging talent and a number of names unfamiliar to even us at Broken Frontier. Special congratulations to our Broken Frontier 'Six to Watch' star Mereida Fajardo on her nomination! Full details in the press release below.
The Cartoon Museum, SelfMadeHero and Award Director Corinne Pearlman are delighted to announce the longlist for the First Graphic Novel Award 2023.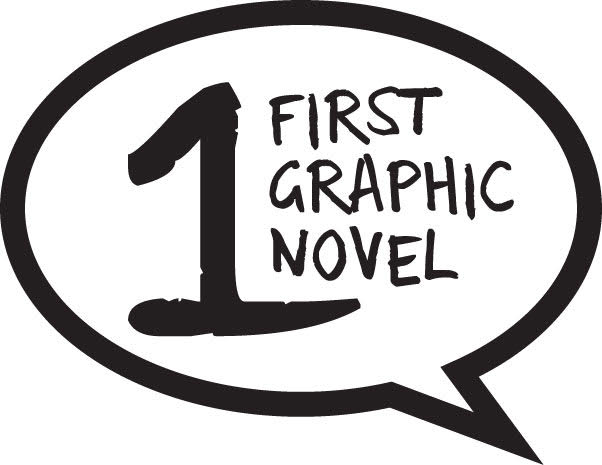 The competition offers the winner, or winners, the opportunity to have their completed graphic novel published by SelfMadeHero. It is open to all cartoonists, writers and artists who are UK residents, individually or as a team, who have not previously published a full-length graphic work. Entrants are asked for 15-30 pages of a graphic work-in-progress, fiction or non-fiction.
This year's judges are artist Sabba Khan, whose graphic memoir The Roles We Play was shortlisted in 2018; contemporary artist Mark Wallinger, SelfMadeHero publisher Emma Hayley, Cartoon Museum Learning Officer Steve Marchant, editor and writer Ayoola Solarin, broadcast journalist Alex Fitch, and award director Corinne Pearlman who said:
'This year we received 170 entries, nearly 50% more than in previous years, which is an illustration of the huge number of comics creators seeking publication in a very restricted market. Many have been burning the midnight oil to prepare their entries and we are grateful to all of them for sharing such a high standard of work. We had enormous pleasure in reading all the submissions, but several readings and vibrant conversations later, we are all happy to celebrate these 30 works-in-progress.'
Longlisted authors will receive feedback from the judges and have their work reviewed by the Bks Agency, sponsors of the £500 prize for the winner. Their entries will be displayed at the Thought Bubble Festival in Harrogate on 10th November, where the shortlist will be announced, and the winner revealed at an event at Waterstones Piccadilly on 11th December. The award was previously known as the Myriad First Graphic Novel Competition. Myriad's graphics list includes the four previous winners and six other books by shortlisted authors.
The longlisted artists are:
Glenn Hustler
Emma Pratt
Ying Ru-Chen
Anna-Maria Glover
Anna Trench
Christine Humphreys
Gareth Cowlin (two entries)
Robbie Brewster
Chris Halls
Eszter-Simavari
Cathy Brett
Mereida Fajardo
Myfanwy Tristram
Steven Thompson
Edie Woolf
Wallis Eates
Corban Wilkin
Hariet Titlow
Elena Blanco
Zoe Delautre Corral
Kelly Vassie
Jonah Walker
Lucy Maughan
Lizzie Mikietyn
Graham Johnstone
Leina Elgohari
Alexander Taylor
Charlotte Bailey
Chris King

SPYCOPS
Glenn Hustler
The story of Britain's secret political police. For more than four decades, a covert operation targeted over a thousand political groups, mostly left- leaning. Spycops interrogates our ideas of democracy and freedom as it references the ongoing inquiry into undercover policing.

MAGNOLIA
Emma Pratt
A mixed-race Chinese-Scottish child, Birdie, joins an indigenous school set up by a Maori elder in a poverty- stricken rural area of New Zealand at the turn of the 20th century. Years later, a Maori nurse repatriates Birdie's family heirlooms to her rural community. Based on a true story.

IF ONLY SOMEONE SEES
Ying-Ru Chen
The fictional journal of Hilton Woolf comes with a trigger warning, as it chronicles the discomfort and inconsistency of its daily depression. The wolf character uses tactile scratching, raw drawing, and visceral mark-making to tell its story.

THE TRUE FISH
Anna-Maria Glover
Promising exorcisms, meetings with God, new cults and existential crises, competitors prepare for a dramatic show that the BBC will forever regret commissioning, as groups of militant Atheists and fundamentalist Christians go toe-to-toe on live national TV.

FLORRIE
Anna Trench
A queer, historical graphic novel about love and women's football in 1920s Europe. When Florrie's great- great-niece discovers Florrie was a footballer in the early twentieth century, she unearths a secret history both on and off the pitch. In 1921, the FA banned women's matches.

O SEF!
Christine Humphreys
Sef is a local chef on a Greek island who only finds success when he adds Joy to his menu. It mirrors his creator's joy at finding her daily swim close to home after an annual holiday is cancelled. Through fictional stories about the islanders, the author structures a graphic memoir.
THE HIRAETH CLUB
Gareth Cowlin
Gerald Preston works at Wattersons Booksellers, and lives with a hole in his chest, a physical manifestation of 'hiraeth', a Welsh word for irretrievable loss. Sister Jenny died some 20 years ago, and Gerald recruits customers and colleagues to explore that hole in his life.

CLICK MEMORY BRICK
Robbie Brewster
A toy camera made up of bricks is the key to building memories of Amatus's lost mother, but as he takes pictures, parts of the camera fall off and his memory of her fades. The ghost of his mother guides him to re-build the camera and restore his memories by making new ones with his father.

THE SEEDS OF MERYDYAN
Chris Halls
A girl reborn as a deity embarks on her journey to cleanse a dying world of the last vestiges of humanity before becoming the catalyst for the planet's own rebirth. She tries to take in her last moments alive and reflect on her life. Visual and written narratives interact.

PISTIKE
Eszter Simavari
The author addresses her uncle Pistike, who lived with cognitive disabilities, in a small village in Hungary. She talks to him about his life, shared memories, belongings and habits, and a pivotal incident in her own life when, in 1986, Pistike vanished in the Budapest underground.

MRS THORWALD
Cathy Brett
What really happened to Mrs Thorwald,  the  'nagging  New York housewife', who apparently murdered and dismembered by her adulterous husband? Here's the story the neighbours couldn't see, a 3D illustration picture book inspired by Hitchcock's 'Rear Window'.

ZAYANI ZAM
Mereida Fajardo
A silent graphic novel about loneliness and connection on the Mongolian coal road. It follows a day in the life of a female truck driver who spends every day driving coal from the mines at Tavan Tolgoi to the Chinese border, yearning for the freedom of a nomadic life that no longer exists.

THE NOISY VALLEY
Myfanwy Tristram
True stories of protest from the Rhondda Valley in SouthWales. A response to current-day politics and the erosion of our rights to protest, the author interviews local people and shares their stories – and bears witness to a rich culture of those who don't take things lying down.

THE CALL
George Thompson
George, a bisexual teacher, struggles with debts and physical and mental disabilities. She finds the contact details for her father, who left 40 years ago when she was three years old, and they arrange to meet at his flat. But when she approaches the fridge, he warns her of evil inside…

SEA NETTLE BEACH
Edie Woolf
When Sebastian Fox is found dead on Sea Nettle Beach in the middle of the night, all of the signs point to the notorious serial murderer Jellyfish Killer. However, not all the details of Seb's murder match up with the previous victims, and his bereft twin sister Belle is left looking for answers.

OLD CORNFLOWER
Wallis Eates
Eates moved in to look after her mother in her final months. After her death, two scrap books were found hidden in the sofa. Key to the processing of grief, they show that while mother and daughter had their differences, they also had plenty in common.

D-D-DISFLUENT
Gareth Cowlin
The author developed a stammer in his childhood, which is now mostly hidden. D-D-Disfluent is an anthology of connected stories acting as a portal for the author's own thoughts on speech and language, and also the experiences of others.

THE INFINITE BENEFITS OF SHAME
Corban Wilkin
'Most people living with gender incongruence don't transition. Many never talk to anyone about how they feel, and repress it forever.' A contemporary graphic novel about the relationship between a young man and his gender-non-conforming lover.

HATTIE & POD
Harriet Titlow
Set in a quiet village in England, graduate Hattie finds herself living back at home with her , and taking on a series of increasingly demeaning part-time jobs. She is comforted by her pet rat, Pod, who is training to become a 'Therapy Rat' by psychoanalysing Hattie's socially awkward experiences.

THE FACTORY
Elena Blanco
Vera's quest begins when she decides to investigate the mysterious circumstances surrounding the death of her father Tobias in a huge, disused factory. Yet the extraordinary energy of the place seems to offer the possibility of healing and transformation.

APRIL 17TH
Zoe Delautre Corral
On April 17th 2017, the author received a call that her paternal grandmother Denise was dying in France. Embarking on the last road trip to Denise, this autobiographical story tells the untold story of the women in the author's family, as well as her own journey trying to understand the suicide of a parent.

FROM THE BONES OF OLD HORSES
Kelly Vassie
This is the personal history of a colour that changed the world. Created by accident in a scientific laboratory in 1704, Prussian Blue is the first modern synthetic pigment. Vassie blends facts and fiction to tell its life story.

WATER, BLOOD AND WINE
Jonah Walker
Inspired by many old fairy and folktales of Scottish folklore, Water, Blood and Wine injects the quality of those tales with open longing for queer love and dreams of escape to a safe place.
STARING INTO SPACE
Lucy Maughan
Slate is a town famous for its UFO and supernatural sightings. Ace visits the alien museum to find clues about the disappearance of her friend Dani, with the help (or hindrance) of her companion, a giant millipede that feeds her anxious and intrusive thoughts.

IN GOOD FAITH
Lizzie Mikietyn
A graphic novel about the ways in which people's religious beliefs shape their view of right and wrong and, in turn, how that's playing out across the American political landscape today. The author's three trips will document visits and conversations with evangelical Christians.

FRANCIS BACON: THE BLACK TRIPTYCH
Graham Johnstone
A graphic biography of painter Francis Bacon begins on the eve of the opening of his major Paris retrospective. The next morning, his muse, George, is found dead. Johnstone channels Bacon's inspiration, imagery and multiple perspectives through the events of a pivotal 24 hours.
YAFA
Leina Elgohari
Born in Jaffa, Palestine, in 1940, the author's mother is only now sharing her experiences. The author aims to reach out those who may not view themselves political but find themselves navigating political circumstances, and to use the graphic novel format as a way to explore truth and reconciliation.

BONE BROTH
Alexander Taylor
A coming-of-age queer thriller, following Ash, a young transmasculine queer person, starting his first job in a ramen shop. As he begins to learn the process of making bone broth ramen, he suddenly finds himself caught up in how to cover up the death of his boss after a staff party.

SATURDAY SOUP DAYS
Charlotte Bailey
A child's Saturday was a day to rehearse what freedom could look, feel and be like. As the author collects stories of her grandparents' Saturdays, she sees a generation who came together order to survive in a hostile environment. As we face new crises and frontiers today, she shows that we too must do it together.

WOLVES
Chris King
Two twelve-year-old boys set out spend their pocket money in the amusement arcades of Scarborough, the day after a pack of wolves have been euthanized following their escape from the local zoo. During their journey, they encounter the harsh truth of growing up in a small seaside town.