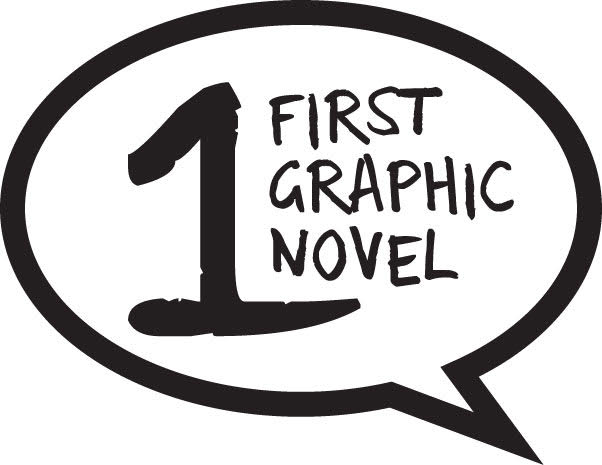 I have my own connections to the First Graphic Novel Competition (formerly run by publisher Myriad) given that I was a judge back in 2014. In fact such is my belief in it that back in 2016 we ran this piece at Broken Frontier collecting testimonials from creators, judges and previous winners as to its importance,
It's great news then to see its return this year, this time via the Cartoon Museum and publisher SelfMadeHero but with BF Hall of Fame inductee Corinne Pearlman still at its heart as project leader and judge. Full details in the press release below. This is not to be missed if you're an aspiring graphic novelist!
The Cartoon Museum and publisher SelfMadeHero are delighted to announce the launch of the 2023 First Graphic Novel Award for debut authors who have not previously been published.
The Award asks authors to submit 15-30 pages of a graphic novel in progress, fiction or non-fiction. A selected author will be given support to complete the work for publication by SelfMadeHero, and awarded a prize of £500 sponsored by the bks Agency. The closing date is 14 September 2023. The project is supported by the Authors' Licensing and Collecting Society (ALCS), the Lakes International Comic Art Festival (LICAF), Thought Bubble Festival and The bks Agency.
The judges include graphic novel editor Ayoola Solarin, artist Mark Wallinger, Cartoon Museum Learning & Outreach Officer Steve Marchant, broadcast journalist Alex Fitch, graphic novelist Sabba Khan, author of the award-winning The Roles We Play (shortlisted, 2018), and Emma Hayley, Director, SelfMadeHero. James Spackman at The bks Agency will review the longlisted creators' work.
The award was founded by Myriad Editions in 2012 as the Myriad First Graphic Novel Competition. As well as publishing books by the four finalists, Myriad has also published six other shortlisted authors.
Corinne Pearlman, project leader and judge, has steered the award from its outset as Myriad's former Creative Director. She has now established the award on an independent platform with seed money from the Authors' Collecting and Licensing Society (ALCS). 'I'm delighted to be taking forward the award with the support of new partners The Cartoon Museum, SelfMadeHero and ALCS. Myriad's celebrated list of graphic novels has seen great benefits from the scheme. Now we can share that experience with others. This is the first time we have been able to offer the winner a prize of £500, thanks to sponsors the bks Agency.'
Emma Hayley, Director, SelfMadeHero, says: 'The UK needs more of this. As the future publisher of the winning entry, SelfMadeHero furthers its commitment to fostering and inspiring new talent. I am very excited that we are a part of this.'
Joe Sullivan, Director, Cartoon Museum, says: 'There is a long and fantastic history of finding the very best new talent through the First Graphic Novel competition. The Museum is committed to championing emerging artists, and look forward to discovering our new favourite graphic novels later this year.'
For more information and details of entry, visit www.firstgraphicnovel.co.uk