Back in July I had the pleasure of chairing a panel at ELCAF on the subject of 'Championing Comics' with zine-maker Simon Moreton (Minor Leagues), One Beat Zines co-founder Julia Scheele, and Off Life editor Daniel Humphry. Off Life is, of course, the free street press anthology available in print and digital format that seeks not just to bring comics to a new audience but also to promote the work of newer voices on the scene. You can read my review of the last issue here at BF.
At that panel Humphry spoke passionately about giving that extra spotlight to new talent; a point he also made when I interviewed him here earlier this year at Broken Frontier when he said "there is honestly nothing we love more than opening an email attachment from a new or undiscovered artist and being blown away by the work. Some of the people we featured in our early issues were complete unknowns at the time, and now have books with major publishers. We're not claiming that's because of us (it's their talent!) but it is gratifying to see someone who you believed in from their first comic continue to find bigger and bigger audiences."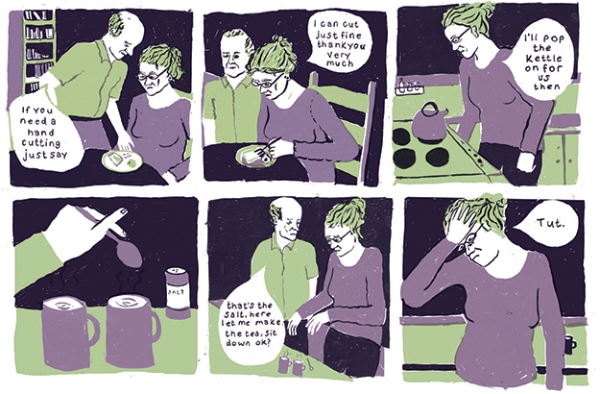 The mixing and matching of established names and exciting practitioners at the beginning of their comics journey is one of the true joys of Off Life. Indeed, two of this year's Broken Frontier 'Six Small Press Creators to Watch' – Ellice Weaver (above) and Brigid Deacon (below) – got notable early exposure from the anthology.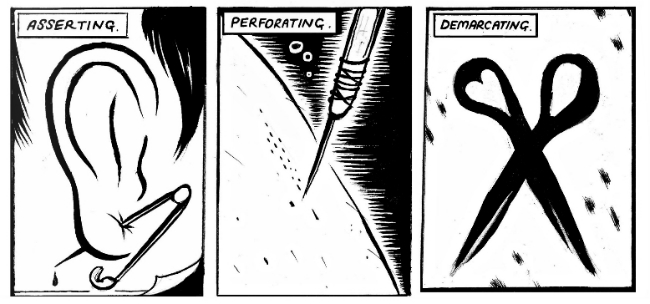 Off Life are taking submissions again for issue #14 with full details on what they're looking for on their site here. Creators of all levels of experience are invited to send in their work for consideration. As ever, this represents a wonderful opportunity to get your work out there and seen by a significantly expanded audience. The deadline is September 16th, giving hopeful artists around six weeks to get a 1-4 pages strip Off Life's way!
Get published in Off Life and… who knows… you may even get mentioned in a Broken Frontier review later in the year…
For more on Off Life visit the site here and follow them on Twitter here.