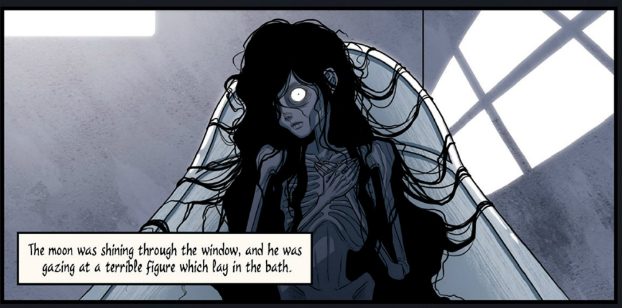 There was a time when dramatisations and readings of the stories of M.R. James seemed almost a staple of festive programming on British television. James himself is said to have written many of his ghostly tales to be read aloud to a Christmas audience of friends and colleagues and while Yuletide themes are actually a very rare occurrence in his work his tales have become indelibly linked with the season.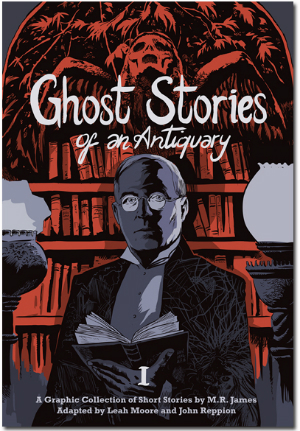 For those unfamiliar with his oeuvre, the writer's influence and importance in the genre cannot be overstated. James's tales of the supernatural were published in the early part of the 20th century and would give the traditional fireside chiller a contemporary feel, with a trademark element being the role of ill-advised scholars who become caught up with otherworldly forces beyond their control. Often oblique in presentation, these stories were never afraid to make the reader work to piece together the bigger picture.
For a number of years now at Broken Frontier James has been my go-to reference when I want to praise horror comics that terrify the reader via insinuation rather than through the overtly graphic. Hannah Berry, Douglas Noble and Andrew Warwick are just some of the artists who have evoked his storytelling sensibilities in their work.
That very sense of the implicit over the explicit that is such a vital component of his narratives ensures that James is an intriguing subject to bring to the comics page. The four stories adapted by Leah Moore and John Reppion in Ghost Stories of an Antiquary – SelfMadeHero's first collection of his tales – are his earliest spine-tinglers and, while no less disquieting, are perhaps an easier fit for the medium than later entries may prove to be. SelfMadeHero, of course, have led the market in adapting classic literature over the last few years from the very early days of their popular Manga Shakespeare books through to stunningly inventive translations of novels to comics form like the benchmark-setting Don Quixote by Rob Davis.
Of the quartet of shorts herein the opening tale 'Canon Alberic's Scrapbook' is the most representative of the author's propensity for focusing on naive protagonists enveloped by something beyond their understanding. It concerns a traveller visiting an old French city who obtains an obscure collection of literary fragments long lost to history – pieces of manuscripts that are linked to a terrifying presence from another age.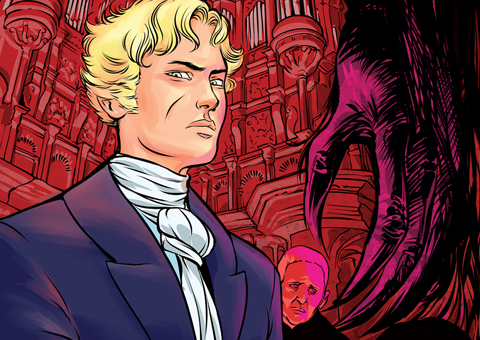 'Lost Hearts' and 'The Ash-tree' employ perhaps more straightforward horror standards than James's later efforts. The former concerns a young boy taken in by a Mr. Abney, his older relative and the mystery behind the visitations from beyond the grave that he experiences in Abney's foreboding mansion. The latter plays on more primal terrors with a spate of unexplained deaths in a stately house over a period of decades that are connected to an ancient tree in its grounds.
'The Mezzotint' is one of the creepiest pieces that James penned. An otherwise unremarkable engraving is purchased by a museum curator for his institution's collection. Its apparent mundanity though is overshadowed when on each consecutive viewing events within its confines change, giving a new and horrifying definition to the term "sequential art" as a long forgotten tragedy plays out once again to its observers.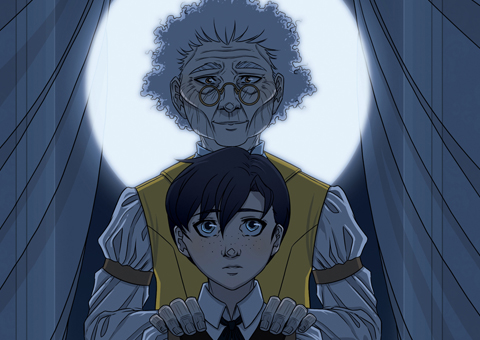 Each story in this first volume is illustrated by a different artist allowing for diverse interpretations of the Jamesian world that are nevertheless given a continuity in approach by the solid and respectful adaptations of Moore and Reppion. Using the prose and dialogue of James they deftly capture the essence of each tale in 12-14 pages, respectfully retaining his distinctive voice but without ever forgetting that the point of a comics adaptation is in utilising the particular possibilities of the form to bring new layers to the original work.
That aspect is handled with great care by each creative team. When reading an M.R. James offering the reader's interpretive interaction with the text is an integral part of the equation. Here Moore, Reppion and their artistic collaborators often have to walk that fine line between showing what was previously implied or left to the audience's imagination without losing the impact of the source material's particular relationship with its readership.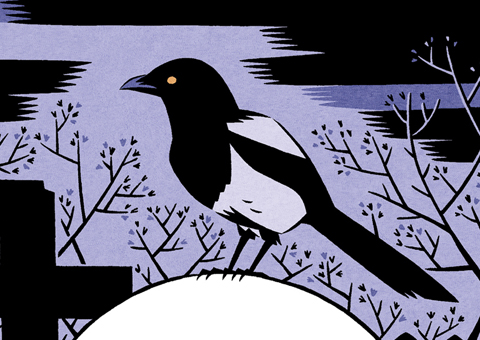 It would have been all too easy when approaching a retelling like this to employ artists with similarly darker styles and muted uses of colour to evoke a sense of traditional ghostly terror. Rather than distract from the core material, however, the use of artists with such differing visual approaches proves revelatory, providing the reader with new perspectives on much-loved favourites that bring a fresh sense of the macabre to each one.
Aneke's take on 'Canon Alberic's Scrapbook' embodies the original's tense atmosphere of brooding otherness – of something lurking just in the corners of our perception – and the visual characterisation of the assorted players ramps up the feeling of impending doom to great effect. Kit Buss's manga-influenced pages are perfect in depicting the juxtaposition of innocence and pure evil that is such a vital part of 'Lost Hearts' while Alisdair Wood's art on 'The Ash-tree' has an earthy realism that makes the final preternatural truths of the tale all the more unsettling when they come. It's Fouad Mezher's storytelling on 'The Mezzotint' that is the standout, however, cleverly reflecting the tale's central conceit in its visual presentation, colouring and measured pacing.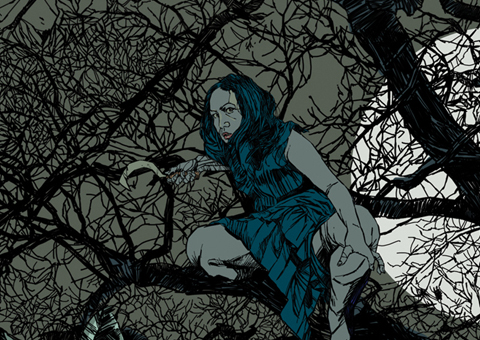 Moore and Reppion's first volume of James's accounts of the eerie and the unknown is an impressive set of adaptations of a writer whose work provides particular challenges to anyone translating his narratives to an alternative art form. Whether you count yourself an aficionado of James, or are entirely new to his ghostly yarns, Ghost Stories of an Antiquary is a cracking introduction to SelfMadeHero's line of classics in comics form ahead of their tenth anniversary next year. Volume 2 can't come quickly enough.
Leah Moore and John Reppion (W), Aneke, Kit Buss, Fouad Mezher and Alisdair Wood with Francesco Francavilla (CA) • SelfMadeHero, £9.99/$14.95